Liberty Forum 2013: Bitcoin Introduction
February 28, 2013 by
Free Concord
Filed under:
Bitcoin
,
Economic Freedom
,
Free Concord
,
International
,
Introduction
,
Issues
,
Living Free
,
Nashua
,
National
,
New Hampshire
,
News
,
Personal Freedom
,
Video
This video set from the New Hampshire Liberty Forum details what may become the most significant technological and economic innovation for advancing human liberty. Bitcoin, a crypto-currency that has multiplied in value over the last year, seems to be replacing silver and other precious metals as the best investment and inflation hedge. With a fixed rate of production, there is no counterfeiting concern, from either third parties or the issuing authority. The digital platform allows for any quantity of payment to be distributed to anywhere that can connect to the internet, almost instantly. Bitcoin eclipses modern financial institutions in terms of transaction processing abilities, and the decentralized design of the program provides multiple layers of security to meet the user's custom needs. Hosting the panel on the revolutionary alternative to fiat currency are Erik Vorhees, Roger Ver, and Charlie Shrem. Since being uploaded three days ago to the Fr33manTVraw channel, the first of eight videos from the presentation has over 1500 views.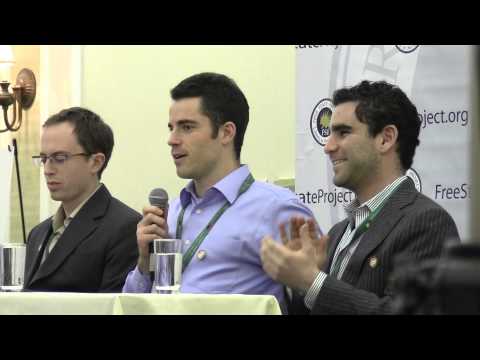 Want to discuss rather than just commenting here?
Visit the Shire Society Forum
.
Email your news tips and suggestions to multiple bloggers at News at FreeKeene.com