More Raw Released, NATO 3 Update
March 2, 2013 by
Free Concord
Filed under:
Copwatch
,
Corruption
,
Court
,
Free Concord
,
Free Press
,
International
,
Issues
,
Jailed Activist
,
National
,
News
,
Occupy NH
,
Police
,
Politics
,
Thuggery
,
Update
,
Video
The Fr33manTVraw channel recently received one of its largest uploads to date. The 82 minute video is the first third of a compilation of raw footage from our group's first day on the ground for the NATO summit protests. The videos have been released first to the raw channel, and then to Free Concord's youtube channel as they are edited and narrated to give the footage context. For those looking for the entire journey of the camera, the raw footage includes practically everything filmed. The previous day's release, Day Zero, is just over nine minutes edited and just under ten raw. Within the coming weeks, a shortened, finished product will publish from the following day. In the meantime, the raw first segment of Day One: Boots on the Ground is live: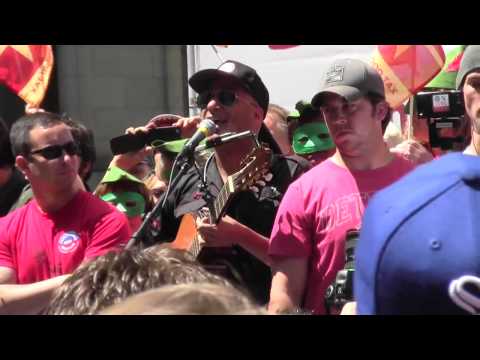 Yesterday truth-out.com posted an update on the NATO 3 case in Illinois, where three travelling protesters still remain caged on state-level charges of domestic terrorism after their apartment was raided by police days before the historic protest weekend.
Want to discuss rather than just commenting here?
Visit the Shire Society Forum
.
Send your news tips and suggestions to multiple bloggers at News@FreeKeene.com