The Monstrosity of Stalinism: Zizek with Parking Enforcement
March 4, 2013 by
Free Concord
Filed under:
Corruption
,
Free Concord
,
International
,
Issues
,
National
,
New Hampshire
,
Police
,
Politics
,
Robin Hood
,
Satire
,
Thuggery
,
Video
Following the publication of Aqua Keene Parking Force, another video featuring similar graphic design has appeared on the Fr33manTVraw youtube channel. In this episode, Slavoj Žižek and Charlie Rose discuss the monstrosity of the Stalin regime in historical context. Zizek analyzes the suicidal nature of Stalinism and the implosion of the top-heavy, bureaucratic Central Committee.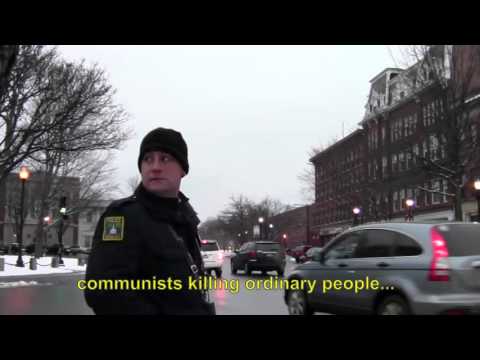 Want to discuss rather than just commenting here?
Visit the Shire Society Forum
.
Send your news tips and suggestions to multiple bloggers at News@FreeKeene.com