School Board Candidates forum 2013
The local Keene PTA hosted a "Candidates Meet and Greet" on March 4th at Jonathan Daniels elementary school.  All eight school board hopefuls showed up to argue their case to an audience of about 50.  Eleven of those were pro-liberty activists.  Despite climbing tuition costs and a declining student population, many of the would-be board members promised they would bring more of the same if elected.  Three of those candidates, Ian Freeman, Conan Salada, and Darryl Perry, brought an altogether different message to the table.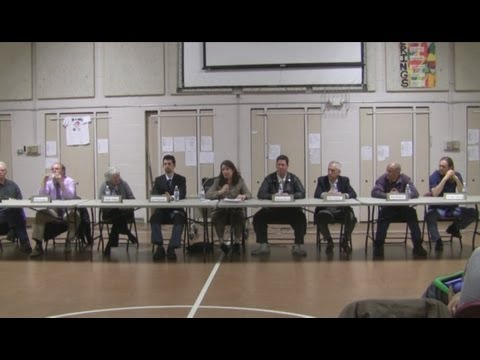 Want to discuss rather than just commenting here?
Visit the Shire Society Forum
.
Email your news tips and suggestions to multiple bloggers at News at FreeKeene.com