AKPF Guests Black Sheep Rising
July 22, 2013 by
Free Concord
Filed under:
Cool
,
Copblock
,
Copwatch
,
Corruption
,
Court
,
Free Concord
,
Free Press
,
Hypocrisy
,
International
,
Issues
,
Laugh at the Aggressors
,
Living Free
,
National
,
New Hampshire
,
News
,
Noncooperation
,
Outreach
,
Police
,
Politics
,
Rant
,
Robin Hood
,
Satire
,
Shire TV
,
Thuggery
,
Update
,
Victimless Crimes
,
Video
There are rumblings of a conspiracy theory afoot in Keene — following the official declaration of conspiracy by the city's hired legal counsel, now the lucrative criminal masterminding has affected the broadcast schedule of AKPF #1. Keene's favorite local variety series will not air this week, as it has been replaced by a highlights reel of AKPF #1 series producers Garret and James' appearance on Black Sheep Rising, another locally produced entertainment series. Black Sheep Rising is unique in that it is not subject to broadcast "decency standards", as it normally airs in the after-hours programming slot on Cheshire TV. The regularly risque media has been sanitized for daytime viewing standards in this family-friendly rendition of BSR to be aired in this week's AKPF #1 time slot. Discover all sorts of unconventional wisdom and news happenings from the Robin Hooding crew in the BSR episode 07 redux. Tune in to AKPF #1 next week to see the global conspiracy episode, in which Prince John and Jester Mullins lay out their visionary concerns.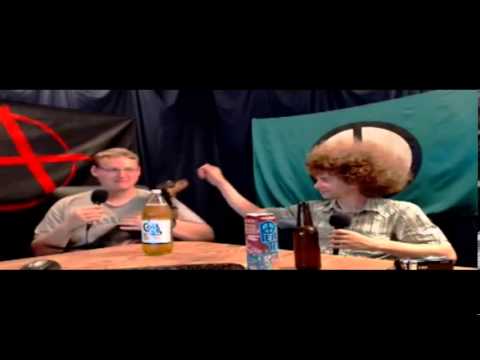 Want to discuss rather than just commenting here?
Visit the Shire Society Forum
.
Email your news tips and suggestions to multiple bloggers at News at FreeKeene.com