Camera Robbery: Aug 6 Information Release Date
July 26, 2013 by
Free Concord
Filed under:
Concord
,
Copblock
,
Copwatch
,
Corruption
,
Court
,
Data
,
Free Concord
,
Free Press
,
Hypocrisy
,
International
,
Issues
,
National
,
New Hampshire
,
News
,
Noncooperation
,
Police
,
Response
,
Robin Hood
,
Thuggery
,
Update
,
Victimless Crimes
,
Video
Yesterday while Robin Hooding in Keene, I stopped into the district court while another person held a camera. Asking the receptionist about when information will be released relative to my case, I was told that the original 'return date' of unsealing was scheduled for July 26. For some reason, the unsealing was delayed until August 6. Are the authorities buying themselves more time to avoid the inevitable accountability check? It is also unclear whether the information release will be accompanied by the release of my Canon Vixia camera. Video from the day continues to upload to a playlist at Fr33manTVraw (see the court update from yesterday embedded below). For more info from this incident, check out Pete Eyre's original post NH Bureaucrats Conspire to Censor Garret Ean at CopBlock, as well as the ninth episode of AKPF #1, which was largely dedicated to this topic.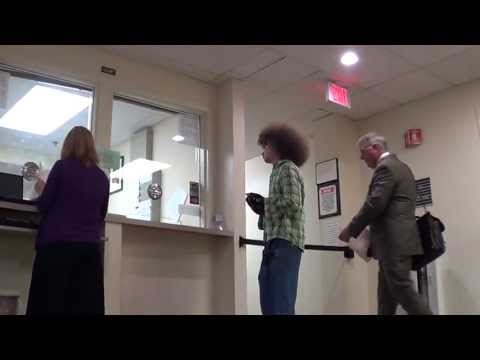 Want to discuss rather than just commenting here?
Visit the Shire Society Forum
.
Email your news tips and suggestions to multiple bloggers at News at FreeKeene.com