Aqua Kourt Pillage Feud #1
August 26, 2013 by
Free Concord
Filed under:
Corruption
,
Court
,
Free Concord
,
Free Press
,
International
,
Issues
,
Laugh at the Aggressors
,
Living Free
,
National
,
New Hampshire
,
News
,
Noncooperation
,
Outreach
,
Personal Freedom
,
Photos
,
Police
,
Robin Hood
,
Satire
,
Update
,
Victimless Crimes
,
Video
Premiering in this week's AKPF #1 timeslot is Aqua Kourt Pillage Feud #01, the first installment of Robin Hood of Keene's edited trial highlights from the raw full hearing. The next such occasion is scheduled for September 30 and October 1, unless a motion to dismiss filed by attorney Jon Meyer is granted prior. Last week featured Pete's testimony chopped down to a format easily consumable by a televisual audience. This week's video consists primarily of parking enforcer Linda's testimony, and drudges on indefinitely until details begin to emerge.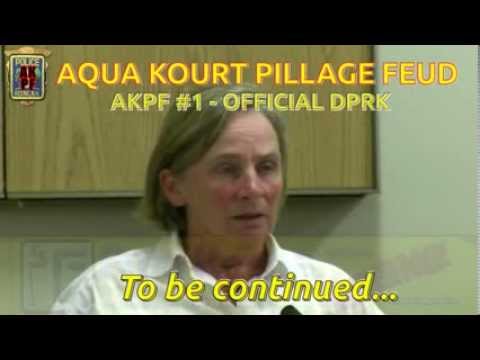 Want to discuss rather than just commenting here?
Visit the Shire Society Forum
.
Email your news tips and suggestions to multiple bloggers at News at FreeKeene.com