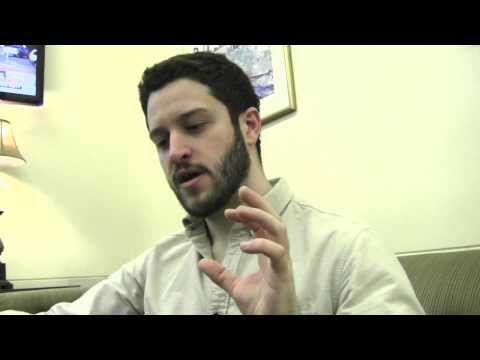 Cody Wilson has a unique relationship to the intellectual property that he has been developing for the past few years. He has designed three dimensional, printable plastic firearms accessories and essential parts, including rifle lower receivers, extended magazines, and the first functional printed plastic pistol, known as the Liberator. However, intellectual property laws in the United States prevent him from being able to directly share
these designs with the world. While courageous others risk fines or jail time for hosting the schematics independently, the information produced by Defense Distributed is essentially illegal. The reason for this is that the IP laws unique to munitions technology specifically state that all intellectual property related to munitions are deemed to be under the ownership of the US military. As a crypto-anarchist, Cody is interested in neither profiting from nor restricting the sharing of his designs, yet his wishes as the product's creator are rebuked by federal statute so as to place an artificial limitation on the advancement of the technology. Despite the restrictions and the uses of intellectual property laws to limit the free flow of information and media, Defense Distributed continues to stand for the right of producers to share their created items freely, understanding that ultimately ideas cannot be owned. The above interview was filmed on 22 February 2014 at the Crown Plaza Hotel in Nashua, New Hampshire. Read more
Last month, myself and Darryl, as ministers of the Shire Free Church, contributed a check in the amount of over $1,400 to the "City of Keene" for services we value, that are not coercive in nature, such as road maintenance. We specifically left out of the check the amount of money the city was demanding for the government school system.
Instead of sending money to a system based on coercion of our peaceful neighbors, we have chosen to send $1,000 instead to a peaceful school that does business by consent, the Monadnock Waldorf School. People have asked how schools can be funded without the state – it's easy. One method is to pick the school(s) you like and send them the money the state system would have otherwise taken from you. Let the market decide how money should be distributed, not centralized bureaucracy that gets their funding by threat of stealing homes.
This is not a property tax revolt. Churches and their parsonages are not supposed to pay property tax, even under the state's system. The city people sent a year-end property tax bill to the home I used to own that I donated this summer to the Shire Free Church, and we used the amount of money demanded on that bill as suggested amounts to calculate what we would actually give for the community services we value.
Whether the people calling themselves "the City of Keene" will recognize the Shire Free Church's freedom of religion and cease sending property tax bills to the church's parsonage remains to be seen. We delivered their exemption form (the BTLA-9) to the city assessor this week, as a courtesy, not because we feel the church is in any way obligated to the rules of their coercive system. Stay tuned here to Free Keene for the latest.
Yesterday, Darryl W. Perry and I went and paid a visit to the "City of Keene" building and cut them a check for valued services provided, but forbade them from using the money to aggress against peaceful people. Here is a video Darryl shot just after the check was delivered to "the City":
Here's the full text of the letter we delivered with a check for $1,431.21 and their property tax bill demanding $3,045.13:
To our neighbors calling themselves the "City of Keene":

Greetings! This letter is in response to the letter sent to us on 2013-09-19 by Daniel J. Langille, "City Assessor". In his letter, Mr. Langille references your society's statutes (RSAs) and seems to suggest that they somehow apply to the Shire Free Church. The Shire Free Church is not part of your society. Your society is based on coercion, and as a peace church, we cannot be a part of a group that uses coercion against peaceful people. Read more
Robin Hood of Keene, in solidarity with the city, will attempt to expand the holiday week of
free downtown parking in Keene, New Hampshire by an additional day. In an effort to not annoy holiday shoppers, City of Keene will not demand change from drivers parked at metered parking spaces from December 18th though  December 25th. Robin Hood's Merry People will be saving driver's from parking tickets from 9:00AM to 5:00PM on Tuesday, December 17th.
This is the first time that Robin Hood of Keene and City of Keene have partnered together to help drivers and downtown Keene based store owners. If this test run works well, Robin Hood of Keene and City of Keene may partner together in future endeavors.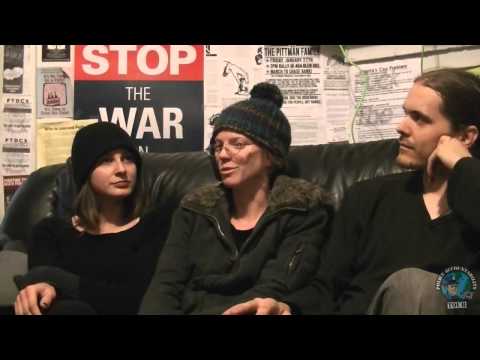 The Police Accountability Tour had the opportunity to meet with the creative individuals behind CopWatch of East Atlanta. Having been active in their area since the late aughts, the project established itself as a resource for the community, providing a phone number for people in need of a few individuals armed with cameras to reach out through. Following an experience-based set of collectively understood policies, CopWatch participants are also involved in other actions in the area, including Food Not Bombs.
Stemming from an incident in 2010, and complimented by a similar situation which occurred later, the Atlanta police department has now been specifically trained to permit videography and photography of themselves and their suspects and detainees from a reasonable distance. During the 2010 camera seizure, which helped shape CopWatch of East Atlanta's policies as well as the police's, a camera phone was taken from an activist by the police after multiple unlawful requests to terminate the recording. Eventually, the camera was wrestled away, and a revealing phone conversation with the property-seizing officer was documented and disseminated. The officer revealed that the person potentially videotaped being arrested may act as a confidential informant on an investigation. The camera phone would be returned on the condition that the police employee could be granted access to the footage and ensure its deletion. An audio recording of the telephone conversation would secure a $40,000 settlement for the group. Upon retrieving the footage, it was posted publicly in very damaged condition, possibly as a result of its poor handling in police custody, or through intentional sabotage. Since that time, CopWatch of East Atlanta has adopted policies to prevent the loss of objective documentation of a scene by working in groups, wearing uniforms, keeping distances between videographers, and observing numerous other safety precautions. Recently at the DeKalb County public library, the group offered to the public a know-your-rights training session. Read more
Outside of the jurisdiction of the AKPF, Garret ventures about Chicago to meet the agents of the ACPF – Aqua Chicago Parking Force. In town as part of the 2013 Police Accountability Tour, Pete and Garret spent hours on the streets in search of authorities to film before stumbling upon a parking enforcer issuing citations just North of downtown. During the conversation about modern parking enforcement in the United State's third largest metro, the concept of Robin Hooding is introduced. The reason for the city of Keene's lawsuit against Robin Hooders did not have to be explained to Agent #734. "This city depends upon that revenue…That's the reason why you're getting sued, because this is revenue." In fact, the recently retired uniform of Chicago's parking enforcers included a reflective safety vest with large text reading REVENUE embroidered on the rear. It is refreshing to hear honesty up-front from the individuals tasked with revenue collection in the ACPF. Chi-Town officials were on the ball at preventing the Merry People from being able to perform saves in their streets, as they removed all coin-operated meters in favor of kiosks roughly two years ago. Despite the difficult one would face trying to comp the parking of others in the Windy City, Agent #734 parted Garret with, "Keep doing what you do, man!" Check out the special Aqua Chicago Parking Force feature embedded below to get a sampling of parking enforcement under the dominion of Rahm Emanuel.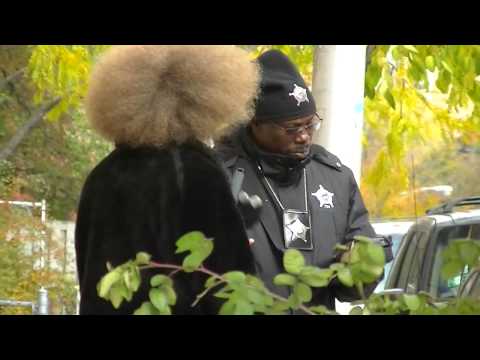 In today's episode of Peace News Now, Derrick J covers: the FSP is discussed on InfoWars.com Nightly News in the context of a new short documentary, Ian Freeman becomes the new minister of a new kind of church, and what politicians and zombies have in common. Subscribe to Peace News Now's youtube page by clicking here.
This lengthy post is basically a partial biography and tells my story in some detail about my path to liberty and spirituality:
I just can't do it anymore.  I have had enough of paying for this inhumane and insane state system.
It's more than just a system – "the state" is a belief system and a religion.  It is an evil religion that masquerades as though it is good.
Of course, I didn't always think like this.
I suppose I should start at the beginning.  Probably like you, I attended state-run school while growing up.  They told me I was "gifted" – a designation that to this day I find ridiculous – so I went to the state school where the other "gifted" students went.  School still sucked, but I had no idea how much worse it was at the other schools as I was insulated at the institution that was generally inhabited by the kids of the elite, though there were exceptions, including me.  My family were middle class Presbyterians. Read more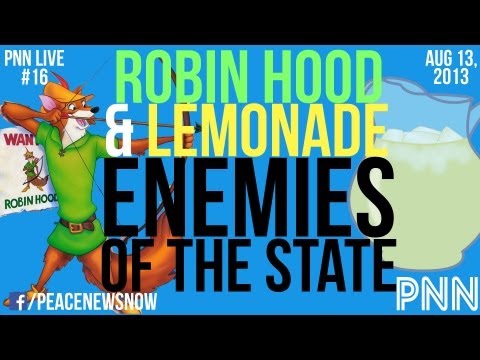 Yesterday on Peace News Now I was joined by Robin Hood of Keene for a recap and update on the City of Keene lawsuit. Guests Ian Freeman, Garret Ean, James Cleaveland, Kate Ager, and Graham Colson provided excellent insight into the motives behind their actions.
Want to help Rich Paul with his legal defense fundraiser?  Thanks to Shiny Badges, you can now bid on Cop Block badge number 420!   These beautiful badges are selling like hotcakes and are individually numbered, so there will only be one badge #420.
Current top bidder is Derrick J with a $420 bid – can you do better?  Place your bid by leaving a comment at the bottom of ShinyBadges.com - don't delay, the auction ends on August 15th!
Email your news tips and suggestions to multiple bloggers at News at FreeKeene.com