The lawsuits against Robin Hood and the Merry People in Keene have been dismissed in a 16-page ruling by judge John Kissinger dated December 3. On November 27, the Keene Sentinel published this diversionary piece on the state of parking in Keene, New Hampshire, given the costly news from the Cheshire superior court. Below is the city's parking distraction article, tomorrow will be published much more on the victory for the meter fillers and their generous legal counsel. Read more
Robin Hood and the Merry Men and Women are victorious over the lying, corrupt "City of Keene" in BOTH Robin Hood cases!  The first civil case was filed by "the City" back in May seeking a preliminary injunction against the six named respondents, in hopes banning them from being near, speaking to, or recording video of the parking enforcers.  It was heard over three full days of court "evidentiary hearings" later in the summer and afterwards, heroic free speech attorney Jon Meyer filed a motion to dismiss the case.
Attorney Meyer's motion has now been granted in a 17-page notice of decision from Cheshire "superior" court judge John C Kissinger Jr., which also dismisses the second civil case against us that was filed by "the City" in September,  seeking monetary "damages".  The second suit proved what we all knew and the city people had originally denied with their first lawsuit – that ultimately this was about their lost parking revenue.
Ultimately, the Robin Hooders have been completely vindicated.  The city people were lying (as is typical of governments) when they claimed Robin Hooders were harassing, intimidating, and threatening their parking enforcement agents.  Again, the proof that they were lying is that no Robin Hooder has ever been arrested for "harassment".  Even if Robin Hooders were saying nasty things (no evidence of that was presented in court, and I've never seen it happen), the job description of the parking enforcers makes it clear they must put up with "mental and verbal abuse" from members of the public.  The city people tried to illegally oppress our right to free speech and to hold government agents accountable for their actions, and the court made the right decision and dismissed their frivolous, aggressive, unconstitutional cases against us.
In the notice of decision, judge Kissinger notes that the free speech rights of the Robin Hooders outweigh all of the claims of "the City": Read more
Celebrating 100,000 views on YouTube! Have you shared Derrick J's Victimless Crime Spree with your friends?
Some fun facts about the movie online:
#1 on Youtube for searches "victimless crime" and even just "victimless"!
#5 on Google for "victimless crime", #6 for "victimless"!
I must say, the first-ever Keenevention worked out splendidly, thanks to over 100 great attendees, speakers, volunteers, and VIPs! As promised, the conference focused on activism and our speakers consisted of Free State Project early movers and of course liberty-loving NH natives. As FSP early mover and superactivist Carla Mora expressed on the Keenevention 2013 facebook event,
"This was one hell of an inspirational liberty event. It was very different from ones I have attended in the past…we are doing something right if we are surrounded by these people."
One attendee told me that he'd never seen such in-depth panels. Our activist speakers and panelists were outstanding, interesting, and informative. Jay Freeville said Keenevention was the,
"First liberty convention I've ever been to where I've actually wanted to go to more speakers/panels because they were consistently interesting enough to hold my attention!"
In addition, Keenevention was intimate, but yet still large enough to be diverse with people attending from as far away as Wisconsin, Canada, Ohio, and Virgina. The over 100 Keeneventioneers not only watched great speeches and panels, but also conversed, dined together on-the-town, and participated in various activism and social activities. You can the rest of this post via the full article at Keenevention.info!
Outside of the jurisdiction of the AKPF, Garret ventures about Chicago to meet the agents of the ACPF – Aqua Chicago Parking Force. In town as part of the 2013 Police Accountability Tour, Pete and Garret spent hours on the streets in search of authorities to film before stumbling upon a parking enforcer issuing citations just North of downtown. During the conversation about modern parking enforcement in the United State's third largest metro, the concept of Robin Hooding is introduced. The reason for the city of Keene's lawsuit against Robin Hooders did not have to be explained to Agent #734. "This city depends upon that revenue…That's the reason why you're getting sued, because this is revenue." In fact, the recently retired uniform of Chicago's parking enforcers included a reflective safety vest with large text reading REVENUE embroidered on the rear. It is refreshing to hear honesty up-front from the individuals tasked with revenue collection in the ACPF. Chi-Town officials were on the ball at preventing the Merry People from being able to perform saves in their streets, as they removed all coin-operated meters in favor of kiosks roughly two years ago. Despite the difficult one would face trying to comp the parking of others in the Windy City, Agent #734 parted Garret with, "Keep doing what you do, man!" Check out the special Aqua Chicago Parking Force feature embedded below to get a sampling of parking enforcement under the dominion of Rahm Emanuel.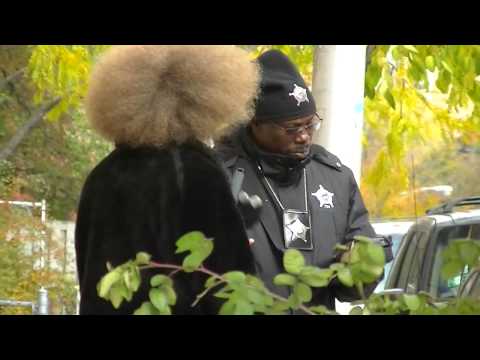 Thanks to John Bush and Cat Bleish for their well-produced, entertaining series about living independently and sustainably. Episode one of Sovereign Living has premiered online and features plenty of footage from Bardo Farm, a project in Croydon, NH started by Free State Project participants. As an aside, John and Cat are both FSP participants currently living in Austin, TX.
Thanks to the Equinox's Bethany Ricciardi for her positive front-page piece on Robin Hooding in the Keene State College weekly newspaper. The story also covers Don't Take the Plea Deal outreach and Copblocking.
The city of Keene has been introduced to a new verb called "robin-hooding."

According to local activists and members of Free Keene, "Robin-Hooding" is their reference for "One who saves another from getting a parking ticket," Ian Freeman said. Ian Freeman is a member of this activist group. He said that Free Keene isn't really an organization or company, just some individuals coming together to help out their fellow motorists. Read more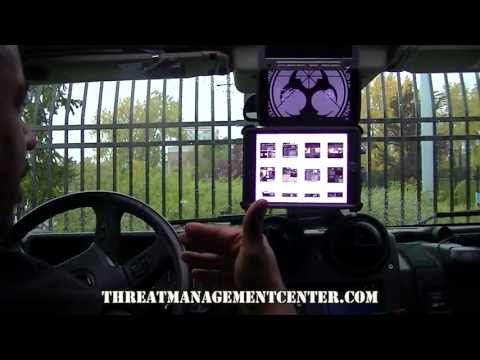 How many of us have been told by police employees that the reason they must take such aggressive actions is to "make it home to my family"? That mindset, according to Threat Management Center founder Dale Brown, is flawed. Instead, those tasked with protecting others – those who take a salary to do so, should have as their highest priority the safety of others.
Incentives matter. Police, as currently structured, will never provide protection, justice or be accountable. Dale Brown and his colleagues at Threat Management center are proving that these services are better supplied through consensual interactions.
RELATED RESOURCES
[website] Threat Management Center
The objective of our organization is to make the world safer by denying the opportunity for violence to take place. By using tactical psychology, tactical law, and tactical skills, we create conditions which, by design, are not conducive for violence. V.I.P.E.R.S. Threat Management emphasizes the use of deterrence, detection, and defense to achieve non-violent outcomes.
[website] Police Accountability Tour
The Police Accountability Tour, on the road from mid-August until December, will maximize police accountability by facilitating connections and collaboration among those who know that badges don't grant extra rights, and through skill sharing and the capturing and dissemination of relevant content. This tour will help further connect individuals involved with Cop Block, Cop Watch, and Peaceful Streets groups as well as all police-watching groups and people around the world, so we can together advance a reality free from institutionalized violence. Read more
Garret Ean will soon join the nine-city, four-month Police Accountability Tour that aims to get folks on the ground better-connected, to share and facilitate the exchange of ideas and practices related to police accountability, and to ultimately erode the plague of police statism.
Garret is stepping-in for Jacob Crawford, who co-founded the tour with me a few months back based on discussions we had during the spring and while at PorcFest in June.
Jacob, a longtime Bay-area copwatcher who started WeCopwtach.org and who a decade ago made These Streets Are Watching, the first know your rights video using on the street (not dramatized) footage, needs to focus his attention on some police accountability efforts specific to the Bay. Read more
Control freaks in NH beware: the Free Staters are coming. Well, some of us (over 1,400) are already here, but we're the "early movers". The best part is yet to come! The goal of the Free State Project is to get 20,000 people to pledge to move to New Hampshire and get active to help achieve liberty in our lifetime.
Today, that goal is closer than ever with the FSP eclipsing 15,000 signers! We're now over 75% of the way there! Once 20,000 is reached, the official move period will begin where the thousands of signers have five years to pick up their lives and move to the Shire!
If you love liberty and have been quietly watching to see what happens here, you already know the FSP is having an impact with people like state representative Cynthia Chase saying that "Free Staters are the single biggest threat the state is facing today" – and she said that back in 2012! Just wait until thousands more liberty activists arrive! If you love liberty and are willing to DO SOMETHING about it, you can be a part of the most exciting and successful liberty movement out there. Please join the Free State Project today and start planning your move to New Hampshire.
If, on the other hand, you love the idea of controlling your neighbor, you may want to start planning your move out of New Hampshire now. Things are going to get awfully uncomfortable for those who wish to control others here in NH very soon!
Email your news tips and suggestions to multiple bloggers at News at FreeKeene.com