Ridley raises some controversial questions about FBI entrapment strategy and whether or not certain elements of the strategy would be justified by a nonviolent defensive organization in a stateless society. The questions are raised on the heels of an Illinois jury refusing to convict three protesters arrested prior to the 2012 NATO Summit of terrorism-related charges after manufacturing four molotov cocktails with the assistance of multiple undercover police operatives. More could certainly be said on the topic, with one of the major criticism's of the practice's ethics not being addressed, that of the use of deception and fraud to motivate actions of others.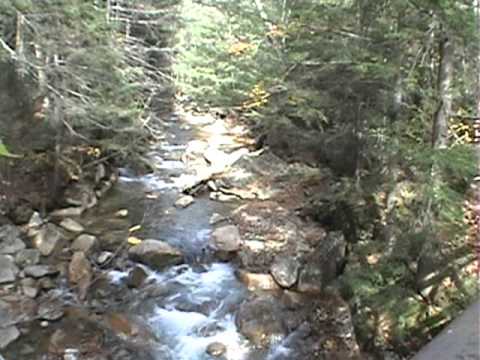 Today's Monitor published a story which covers the public hearing on a bill designed to curb police militarization by limiting what grants law enforcement agencies can be approved for in New Hampshire. The hearing was attended by the usually mute Keene police chief Kenneth Meola, who praised the BEARCAT's presence in Keene for its low cost. Check out the story linked below by Kathleen Ronayne:
http://www.concordmonitor.com/home/10458725-95/nh-rep-introduces-bill-that-would-ban-bearcats-in-communities-statewide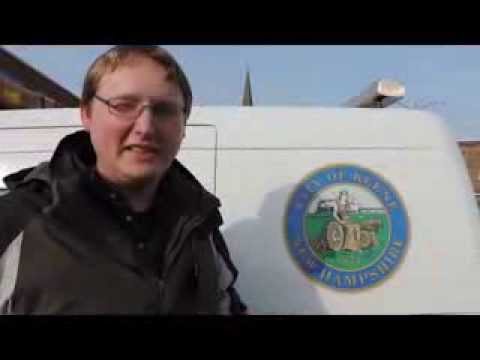 This informative installment of AKPF #1 takes you all the way to Concord, NH to sit in on the exciting hearing on the wiretapping law for the state, which currently is responsible for granting police the authority to kidnap and rob from innocent human beings under the guise of combating illegal recording. We even hear from bureaucrats who admit their deep-seated fear of recording devices and the individuals who wield them, as well as receiving updates from the cannabis legalization progression in Colorado. In a world where herbs are legal, the ability to make objective records is sure to follow closely behind.
An anonymous video editor who wishes to be known as 'Duck Truther' has submitted an edited rendition of the recently released 911 calls related to the Duckgate scandal. In the calls, we hear a representative of the Nashua Crown Plaza hotel call the police because an allegedly drunk man has killed several ducks. We also hear a call from one of three Nashua police commissioners, a friend of the allegedly drunk man, who provided cover for him while police were seeking him out. After coming under criticism and review, Nashua's board voted not to kick out Thomas Pappas. Listen to the saddening calls and see the crying duck in this powerful submission to the AquaKeene youtube channel.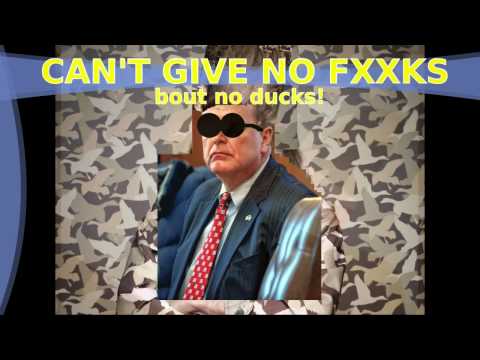 A recent appearance by the crew of AKPF #1 to the Black Sheep Rising dialogue program has been reduxed down to 29 minutes to air in this week's Aqua Keene timeslot. Check out this insightful episode where we discuss the Robin Hood saga, DPRK, and canines instilled with a fear of cats.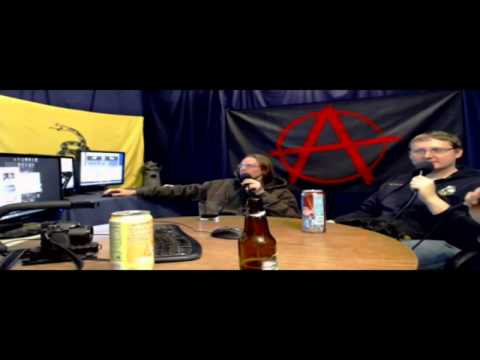 In this excellent editorial about license plate scanners for the Union Leader, Mark Warden says, "If we are to slow the inexorable march towards an Orwellian future, people must speak out and be heard. Our silence will only be interpreted as slavish acquiescence by those who thirst for power and control."
Read the full piece here or below:
LEGISLATION IS pending in the New Hampshire House to allow police departments to acquire automated license plate readers (ALPR or LPR) in order to increase by magnitude the number of vehicles that can be monitored on local streets near you. Read more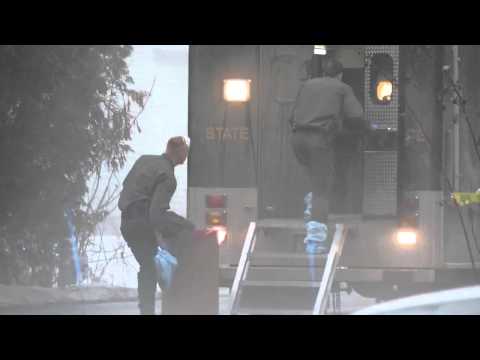 Late last evening, David E. Wheelock, a 48 year old resident of Pearl Street, was found dead with at least one gunshot wound in his home. An investigation into the homicide was being carried out today by New Hampshire state police with assistance of the Keene police. Pearl Street was closed to vehicular traffic between Meadow Road and West Street, and pedestrians were prohibited from crossing the area on foot surrounding the address. State police detectives entered and exited the scene with evidence that was analyzed in a mobile lab operated by the major crimes unit. With the killing believed to have occurred between 9:00 and 9:30pm on Saturday, investigators are requesting information regarding any happenings in the area around that time.
According to the facebook page New Hampshire's Law Enforcement, the victim in this case was notably listed on the state's sex offender registry due to a 28-count conviction in 2005 for charges of possession of child pornography. Demonstrating the dehumanizing effect placement on the list elicits from some individuals, a handful of morbid comments were posted to an announcement of the homicide on the facebook page, including one from a man named Joel which reads, "No sympathy. Good riddance." Another from a woman named Jenny expresses, "I hope he died terribly."
Initial reports of the incident appeared earlier today from the Keene Sentinel, CBS Boston, Fox Boston, NHPR, and the Union Leader. Video from the scene by Keene Peaceful Streets is available at their new youtube channel. Read more
AKPF #1 reignites with a new episode following the first installment of content collected from the Police Accountability Tour. Tour Part 2, first airing on December 16, features footage from on the ground in Chicago, Illinois and Gary, Indiana. No parking enforcers appear in this cautionary edition.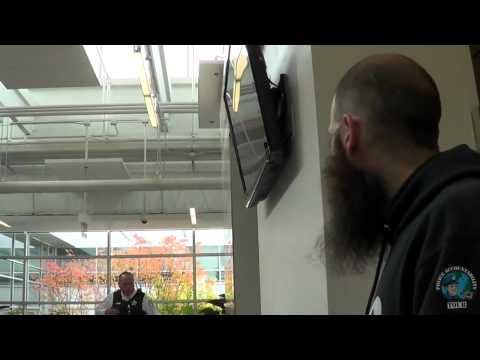 1. 00:00 Special message to the viewers of Cheshire TV disclaimer
2. 00:10 Opening imagery, AKPF musical and credits
3. 01:40 Amagi metals
4. 01:43 Pete presents puppycide video with Colonel the dog in Chicago
5. 05:37 Occupy wiretap telephones
6. 06:52 Record everywhere, especially Illinois police
7. 08:23 CPD Striegel opposes recording young hooligan
8. 11:28 Skokie facial fracture video from FreeConcord.org
9. 19:26 Children in Gary, IN speak on neighborhood violence
10. 20:13 Who is addressing Gary's murder problem
11. 22:40 Interview with a police chief Adam in Gary, Indiana filmed November 10 2013
12. 25:41 Abandoned home trashed and pillaged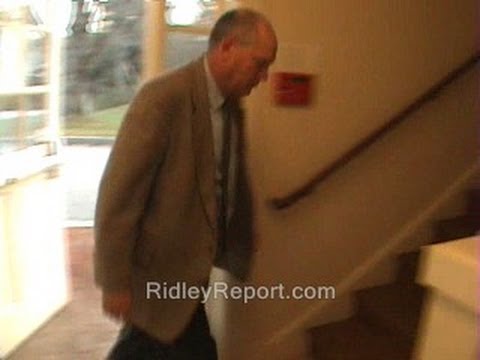 In an undated video uploaded today to the Ridley Report, Peter 'Sturdy' Thomas, a member of the three-person board of selectman in Dublin, tucks his head, shuffles a flight of stairs and grumbles a question away with, "I'm not answering any questions from you."
While it would be exposing, but not completely unprecedented to have observed any other politician behave in such a way, Peter's behavior seems to demonstrate a desire to conceal, especially given his own activities behind a camera as part of DPRK's case against Robin Hood of Keene. While he was sometimes friendly when dealing with myself, in videos where he meets other Robin Hooders he displayed a relatively hostile tone and behaved as though he was entitled to deliver orders to others around him. During his time filming he was even shoved by a passing female pedestrian who said nothing to him while Peter was filming a Robin Hooder and an enforcer on a North Main Street sidewalk. He called out to the person and the retired detective presumably flashed a badge, or some sort of authority symbol. On one occasion he took to asking interrogatory questions about specifically who pays for what different tools used in the process of Robin Hooding. In other encounters with Ian Freeman, he would refuse to disclose that he was working for the city when directly asked, and would repeat a drone-like opening greeting in response to any questions.
On one occasion in which Peter and myself conversed in the city hall parking garage, he was quick to tell me that he was proud of all of his conduct over the course of his career in police work. Generally trustworthy as firm words may be, I found his eagerness to avoid the discussion of unnecessary conflict revealing of a potential lack of self-reflection.
Seeing Ridley's video, actions speak volumes over Peter's words.
For video captured by Peter 'Sturdy' Thomas and used by unknown City of Keene bureaucrats in a public relations campaign against Robin Hooders, check out AKPF #1 episode 08 Dolus. The entire records request received from DPRK officials of Peter Thomas' over six hours of Robin Hooding footage is available on a playlist at Fr33manTVraw. Read more
Word from DPRK officials speaking through the Keene Sentinel have affirmed their interest in continuing onward with the Robin Hood lawsuit, despite its defeat at the superior court level. It is poised now to go before the New Hampshire supreme court, if the state's mega-court chooses to hear the case. Though the appeal has yet to be filed, this is a great time to congratulate the CoK leaders for possessing the courage and fortitude necessary to subject themselves to more public courtroom festivities on this matter and thank them for keeping the cause of Robin Hood of Keene ever alive.
Following the coverage in the Keene Sentinel, the Concord Monitor published a truncated copy of their article the following day. Concord's abbreviated coverage removes all statements made by the city's hired-gun attorney Charles Bauer following the judge's ruling. Bauer makes some controversial statements regarding the decision that the legal assistant of the Keene city attorney was unable to lend any support to, choosing instead not to comment on the interpretation made by Charlie. As quoted, he stated, "The Order holds that the individual protesters have no duty to be reasonable in their actions and conduct directed toward public employees while doing their jobs…that the individual protesters are allowed to interfere, harass, and intimidate public employees while doing their jobs…(and) that the individual protesters may engage in inappropriate and unreasonable actions and conduct directed at public employees while doing their jobs." Free Concord is currently seeking to obtain the full statement to press by the losing side's attorney and will have more to report as information becomes available. Read more
Email your news tips and suggestions to multiple bloggers at News at FreeKeene.com