In a blog post published here this summer, it was asked what the "City of Keene" hiring of hotshot private attorneys Eric G. Moskowitz and Charles P. Bauer would cost taxpayers. Now we have an initial idea. According to the Keene Sentinel's feature story on the Robin Hood case dismissal, city boss John MacLean claims,
the money to pay for attorney Charles P. Bauer of Concord and his legal team came out of the city attorney's line item budget, and estimated that cost to be somewhere between $20,000 and $25,000. The city hired Bauer's firm because it has more experiences with these kinds of cases than the city attorney, officials said.
Was the city manager able to authorize this spending on his own without consulting the city council? IF the council was consulted, what was the vote and relevant discussion?
In reality, Gallagher, Callahan, and Gartrell was hired because they are the go-to law firm for NH government agencies. That's what MacLean (or presumably MacLean – the Sentinel story cites city "officials" as the source of this claim) means when he says the firm "has more experiences with these kinds of cases". Bauer's clients are frequently cities, towns, and likely state agencies. He and his associates live off the taxpayer trough in all manner of frivolous and aggressive court litigation on behalf of municipalities.
Now, Bauer will likely be pressing to appeal to the NH Supreme Court, and it should be interesting to see how "the City" handles the prospect of an appeal now that people know how much "the City" has already spent. Read more
The 2013 Police Accountability Tour wrapped last Monday as Pete Eyre and myself parted ways at the Louis Armstrong International Airport. Carrying footage that has mostly completed uploading recently, Fr33manTVraw has seen a spike in recent views as what's been captured on the tour is sorted for further editing. Much content will be submitted to CheshireTV for airing, and be additionally posted to the FreeConcordTV channel. One video from the tour has previously appeared on the AquaKeene channel, and check for more there from the tour as content airs on the controversial series AKPF #1 out of Cheshire county.
Embedded below is a playlist of my experiences with the TSA. First, going through the security checkpoint with two cameras running in NOLA, then wrapping with a brief exercise in filming the TSA from the public area of the airport after landing in Manchester. You can read an article from Pete covering the tour published to CopBlock last Friday. In my roughly five city addition to the tour, it was eye-opening to see how those portions of the world are changing and and how sheltered other areas can be from their issues. Expect text in addition to video content coming soon to the sources above. Keep cameras charged!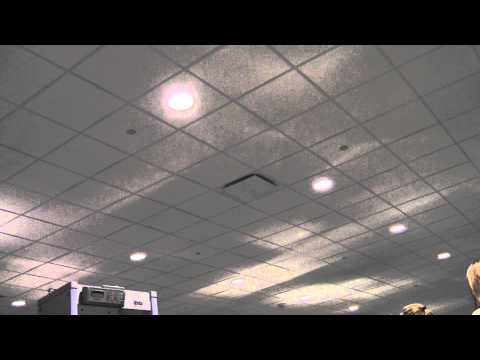 You may recall the story of Gary Chase, which I reported on this blog earlier this year. The people calling themselves the "Town of Winchester" had stolen $300,000 of equipment and materials off of his business property in downtown Winchester and they haven't let up since. In the following motion to Cheshire "superior" court, Chase outlines the continued harassment and theft on the part of the corrupt politicians and bureaucrats in Winchester. As you will see, his life is being destroyed by these people, and he doesn't know what to do. He's also not the only one.
MOTION TO APPRISE THE COURT
Re: Docket No. 09- 0172 and 09- EQ- 172
Town of Winchester v. Gary L. Chase and Linda M. Chase

This letter is an attempt to present factual documentation and photos regarding the above case.

I have been forced to fail in this case when it was our intent to seek the Town of Winchester's assistance to resolve the matter. In fact, this Honorable court has consistently been misled and deceived by the town's legal representatives Read more
In my last speeding trial update, I posted that I'd filed motions to place on file, vacate the sentence, and conduct sentencing by mail. All three motions were denied. I reported, under duress, to the Hillsborough district court again on October 17th, and again conducted more successful "Don't Take A Plea" outreach to the court's victims.
I was surprisingly not called last, and was able to deliver a speech in front of many in the audience. I later received a compliment on my views from one of the other court victims. The robed man ultimately sentenced me to 11 hours community service. My next hearing is December 19th at 9:30a for a "Community Service Review".
Here's full video of the sentencing hearing: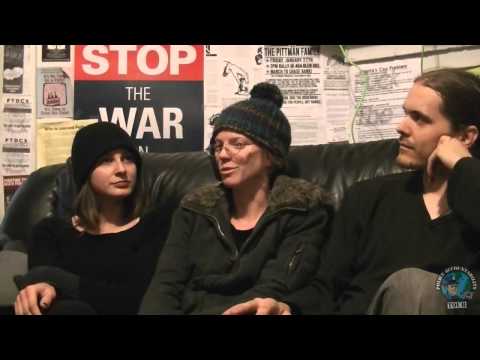 The Police Accountability Tour had the opportunity to meet with the creative individuals behind CopWatch of East Atlanta. Having been active in their area since the late aughts, the project established itself as a resource for the community, providing a phone number for people in need of a few individuals armed with cameras to reach out through. Following an experience-based set of collectively understood policies, CopWatch participants are also involved in other actions in the area, including Food Not Bombs.
Stemming from an incident in 2010, and complimented by a similar situation which occurred later, the Atlanta police department has now been specifically trained to permit videography and photography of themselves and their suspects and detainees from a reasonable distance. During the 2010 camera seizure, which helped shape CopWatch of East Atlanta's policies as well as the police's, a camera phone was taken from an activist by the police after multiple unlawful requests to terminate the recording. Eventually, the camera was wrestled away, and a revealing phone conversation with the property-seizing officer was documented and disseminated. The officer revealed that the person potentially videotaped being arrested may act as a confidential informant on an investigation. The camera phone would be returned on the condition that the police employee could be granted access to the footage and ensure its deletion. An audio recording of the telephone conversation would secure a $40,000 settlement for the group. Upon retrieving the footage, it was posted publicly in very damaged condition, possibly as a result of its poor handling in police custody, or through intentional sabotage. Since that time, CopWatch of East Atlanta has adopted policies to prevent the loss of objective documentation of a scene by working in groups, wearing uniforms, keeping distances between videographers, and observing numerous other safety precautions. Recently at the DeKalb County public library, the group offered to the public a know-your-rights training session. Read more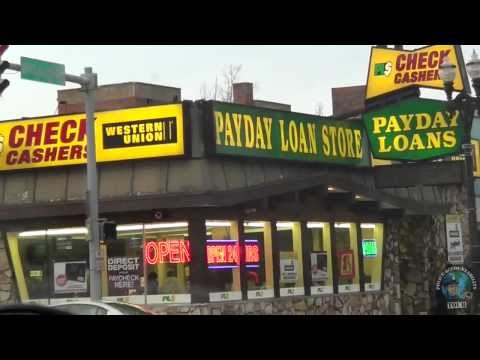 Fifty years ago, the population of Gary, Indiana reached its peak with nearly 180,000 residents. Infrastructure was being built on estimates that the area may soon be home to nearly a quarter million people. Founded around the turn of the century and designated as
the home of the Gary Works steel plant, soon automation replaced human labor and demand for domestically produced steel decreased. As the number of employees of Gary Works declined, so did the economy and tax base of the city, as well as its population, which now hosts less than 80,000 residents. During that time, another legal phenomenon swept the nation, which only contributed to Gary's woes. The United States experienced the proliferation of the war on drugs. These two factors led to Gary experiencing high crime and poverty rates, which continue to affect the city that resembles a ghost town more each year.
The failure of central planning has also negatively impacted the city. City hall grossly overestimates property values in an attempt to recoup the tax base lost to other towns and cities as residents fled. While houses and businesses sit abandoned and in shambles, back
taxes are claimed owed on them despite their negative value. Travelling through the city full of crumbling structures, it would seem the obvious solution would be to allow the impoverished residents to homestead and reclaim the land and property which is underutilized. Yet police in Gary still work to combat squatting in structures deemed to have potential future value, if only someone would purchase and refurbish them. Read more
I have been filling in for a couple of normal Robin Hooder's while they are away out of The Shire. This afternoon, I had been noted that our green flyers and Robin Hooding "save" cards were going missing.  The original ticket(s) remained, but the literature I was placing on vehicles was vanishing. It seemed to me that Jane wasn't doing it, it only appeared to happen when Linda was around.
Sure enough, I waited near the Church in Central Square where I had noticed flyers on two different vehicles disappear twice previously. One of the vehicle owners came by and had just taken off the two tickets and the flyer I had just replaced minutes ago and walked into City Hall. When she left, the meter still remained in an expired state and I put a few nickels in and left a card. I waited nearby, Robin Hooding some vehicles after having seen Jane across the street. Suddenly Linda came around the corner and I saw her go to the car described before. She took the card out from under the wiper, and pocketed it. I wasn't video recording at the time, and this was the quickest I could get a video started.
Apologies if it seems like I'm angry, but that wasn't the case. I have to speak loudly in order for people to hear me, and I increased my volume as she was walking away. I didn't want to make her feel too uncomfortable, so I didn't follow her too closely during this video.
I had taken a few photos right before this incident, in an effort to try and document the alleged flyer thefts. They really prove nothing, since they just show the state of them after they had been re-flyered by me, so I'm not going to include them here.
Federal court cases have ruled that government employees don't have qualified immunity when they are infringing on your civil rights. Linda was present in the Robin Hood hearings where it was brought up that a previous instance of where the cards were being removed was an infringement of free speech rights. Maybe there's a lawyer out there interested in taking my case…
The Union Leader reports on the appeal of Ademo's felony wiretapping conviction:
The New Hampshire Supreme Court Wednesday heard oral arguments in the appeal of the felony wiretapping convictions of a co-founder of CopBlock.org.

Adam "Ademo Freeman" Mueller was charged with violating the law by not obtaining the consent of a police officer, the former principal of Manchester High School West and a school secretary when he recorded their conversations about an incident involving a school resource officer and a student and posted portions of it on the website.

Mueller's appellate attorney argued the judge did not properly instruct the jury and Mueller should have a new trial. Read more
We've heard that meters were originally installed in Keene because Downtown business owners were complaining about parking turnover. People would supposedly just leave their cars in the same spot all day, preventing easy access for others wanting to spend their money. I mean, surely it's not all about the revenue generated…right? There's got to be some kind of genuine inconvenience happening here.
If it's indeed such a problem, then why were two City owned vehicles (parked in arguably the most prime parking spots out of all of them) in front of City Hall from at least 3:00-4:30 PM today? This isn't the first time, I often see one parked out there. This was just the first time I've witnessed two doing it at the same time. The City has its own parking garage at the rear, why couldn't they just use that instead? They are, of course, exempt from the parking ordinances and don't have to put money in the meters.
Celebrating 100,000 views on YouTube! Have you shared Derrick J's Victimless Crime Spree with your friends?
Some fun facts about the movie online:
#1 on Youtube for searches "victimless crime" and even just "victimless"!
#5 on Google for "victimless crime", #6 for "victimless"!
Email your news tips and suggestions to multiple bloggers at News at FreeKeene.com