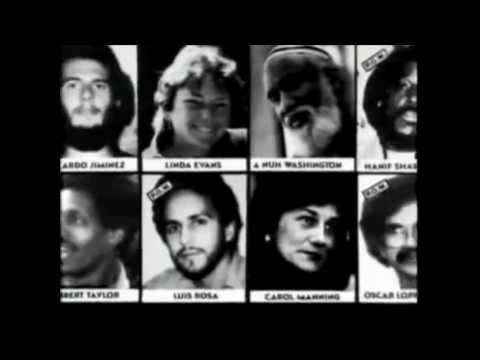 This week's installment of AKPF #1 takes place in three acts. The most modern information is presented initially, and all others are portrayed in descending order. You won't want to miss out on the historical knowledge presented in the latest episode!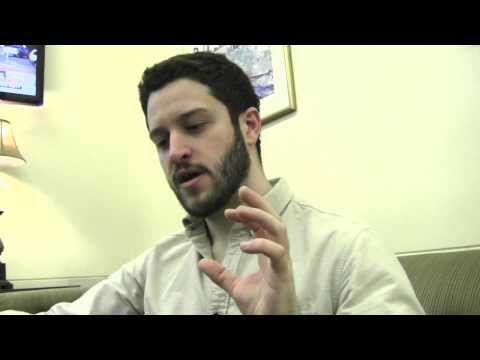 Cody Wilson has a unique relationship to the intellectual property that he has been developing for the past few years. He has designed three dimensional, printable plastic firearms accessories and essential parts, including rifle lower receivers, extended magazines, and the first functional printed plastic pistol, known as the Liberator. However, intellectual property laws in the United States prevent him from being able to directly share
these designs with the world. While courageous others risk fines or jail time for hosting the schematics independently, the information produced by Defense Distributed is essentially illegal. The reason for this is that the IP laws unique to munitions technology specifically state that all intellectual property related to munitions are deemed to be under the ownership of the US military. As a crypto-anarchist, Cody is interested in neither profiting from nor restricting the sharing of his designs, yet his wishes as the product's creator are rebuked by federal statute so as to place an artificial limitation on the advancement of the technology. Despite the restrictions and the uses of intellectual property laws to limit the free flow of information and media, Defense Distributed continues to stand for the right of producers to share their created items freely, understanding that ultimately ideas cannot be owned. The above interview was filmed on 22 February 2014 at the Crown Plaza Hotel in Nashua, New Hampshire. Read more
Last evening in the Mabel Brown room of Keene State College, Cheshire county jail superintendent Richard Van Wickler hosted a presentation representing Law Enforcement Against Prohibition. In the roughly hour-long speech followed by question and answer session, the failures of modern drug prohibition policy were addressed and the call was made to scale back the hostility of the drug war. Van Wickler is one of only two LEAP speakers that is an actively employed member of law enforcement. Filmed from multiple angles, see the embedded videos below for playlists from either angle.
Captured using a Sony HDR-CX190: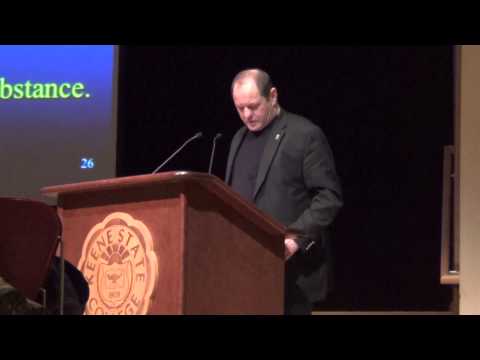 Captured using a Nikon Coolpix P520: Read more
An anonymous video editor who wishes to be known as 'Duck Truther' has submitted an edited rendition of the recently released 911 calls related to the Duckgate scandal. In the calls, we hear a representative of the Nashua Crown Plaza hotel call the police because an allegedly drunk man has killed several ducks. We also hear a call from one of three Nashua police commissioners, a friend of the allegedly drunk man, who provided cover for him while police were seeking him out. After coming under criticism and review, Nashua's board voted not to kick out Thomas Pappas. Listen to the saddening calls and see the crying duck in this powerful submission to the AquaKeene youtube channel.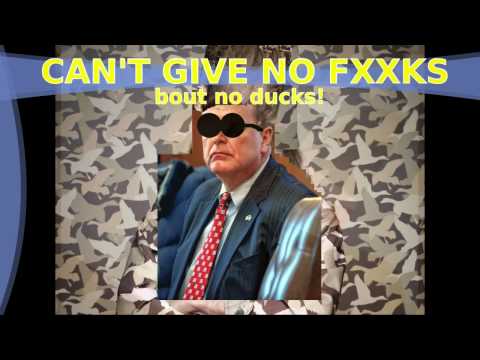 Last Friday, January 17, 2014, the state of New Hampshire published a press release regarding the dangers of marijuana (cannabis). In this press release they claim that 9.6% of youth aged 12-17 had reported regular use of cannabis. Joe Harding, the director of the Bureau of Drug and Alcohol Services (BDAS) is quoted using the words "disturbing" and "alarming" and goes on to say, "This underscores the need for us to collaborate with not only our partners in the field, but also businesses, law enforcement, the medical field, and schools to implement proven strategies to prevent youth use of marijuana."
I would like to point out that, according to the Bureau of Drug and Alcohol Services publication, New Hampshire State Epidemiological Profile of Mental, Emotional and Behavioral Health they provide the number of 12-17 year olds who reported having participated in binge drinking within the past month at 11%, more than had tried cannabis in the same time frame. I would like to point out that this 11% is for those that claimed to have participated in binge drinking. Binge drinking is not only use, but abuse, of alcohol.
Taking a closer look at these two substances, I would like to compare their dangers as well. According to the Center for Disease Control and Prevention, the mortality rate linked to alcohol consumption was 15,990 related to alcoholic liver disease and another 25,692 related to alcohol induced deaths — excluding alcohol related accidents and homicides in 2010. There were no deaths at all listed as being caused by cannabis. Not a single one.
The BDAS reports that between 2001 and 2006, between 35% and over 45% of motor vehicle crashes were related to alcohol consumption. While, according to Epidemiologic Reviews, published by Oxford University Publications, "Some studies indicate that marijuana use alone has minimal effect on driving performance, while others report an increased crash risk when combined with other drugs". Read more
Everyone's favorite National Security Agency whistleblower has released a Christmas message to the people of the world. Cheers!
Hi, and Merry Christmas. I'm honored to have a chance to speak with you and your family this year. Recently, we learned that our governments, working in concert, have created a system of worldwide, mass surveillance, watching everything we do. Great Britain's George Orwell warned us of the danger of this kind of information. The types of collections in the book — microphones and videocameras, TVs that watch us — are nothing compared to what we have available today. We have sensors in our pocket that track us everywhere we go. Think about what this means for the privacy of the average person. A child born today will grow up with no conception of privacy at all. They'll never know what it means to have a private moment to themselves — an unrecorded, unanalyzed thought. And that's a problem, because privacy matters. Privacy is what allows us to determine who we are, and who we want to be. The conversation occurring today will determine the amount of trust we can place both in the technology that surrounds us, and the government that regulates it. Together we can find a better balance, end mass surveillance, and remind the government that if it really wants to know how we feel, asking is always cheaper than spying. For everyone out there listening, thank you, and Merry Christmas.
AKPF #1 reignites with a new episode following the first installment of content collected from the Police Accountability Tour. Tour Part 2, first airing on December 16, features footage from on the ground in Chicago, Illinois and Gary, Indiana. No parking enforcers appear in this cautionary edition.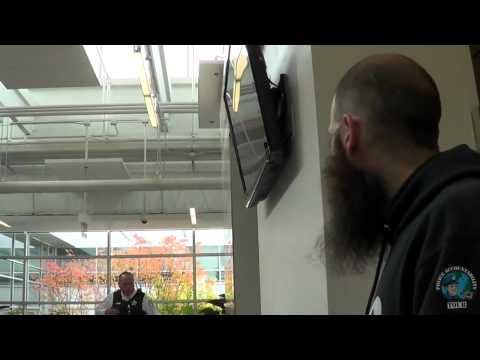 1. 00:00 Special message to the viewers of Cheshire TV disclaimer
2. 00:10 Opening imagery, AKPF musical and credits
3. 01:40 Amagi metals
4. 01:43 Pete presents puppycide video with Colonel the dog in Chicago
5. 05:37 Occupy wiretap telephones
6. 06:52 Record everywhere, especially Illinois police
7. 08:23 CPD Striegel opposes recording young hooligan
8. 11:28 Skokie facial fracture video from FreeConcord.org
9. 19:26 Children in Gary, IN speak on neighborhood violence
10. 20:13 Who is addressing Gary's murder problem
11. 22:40 Interview with a police chief Adam in Gary, Indiana filmed November 10 2013
12. 25:41 Abandoned home trashed and pillaged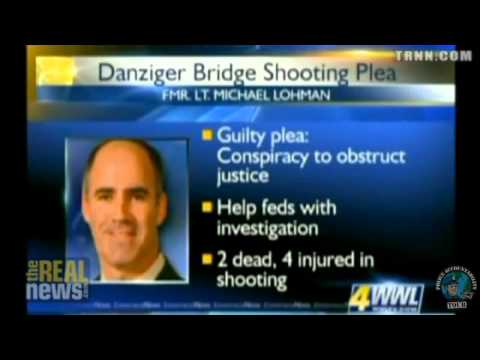 A shocking trend of gang-related shootings plagued New Orleans following the hurricane infamous for destroying much of the city's infrastructure. As national news media was reporting exaggerated claims of street-level violence occurring in understocked refuge centers, heavily armed and trained mobs were targeting and killings innocent civilians. Following the attempted murder of Donnel Herrington and the murder of Henry Glover on September 2, 2005, Danny Brumfield was killed with a shotgun blast to the back on September 3 near the Ernest N. Morial Convention Center. The Danziger bridge shootings were perpetrated on September 4, resulting in the deaths of James Brissette and Ronald Madison, with four other victims suffering injury in the attack. Who was responsible for these mob killings?
It would be years before a critical inquiry into the senseless killings would occur, primarily sparked by intrigued journalists and eventually followed up by the United States department of justice through the federal bureau of investigation. Potentially more disturbing than what is known is what is not known. With reports of bodies being spotted throughout the city that appeared to be victims of gunshot wounds rather than storm-related injuries, there is no way to know exactly how many homicides occurred during the post-storm havoc. Survivors have cited numerous bodies buried beneath debris showing gunshot wounds in Algiers Point, an area which was not flooded after the rupture of the levees. In various journalistic reports, drunken neighbors in largely wealthy, european-american residential areas admit to operating armed patrols and firing on people who, "didn't belong." Read more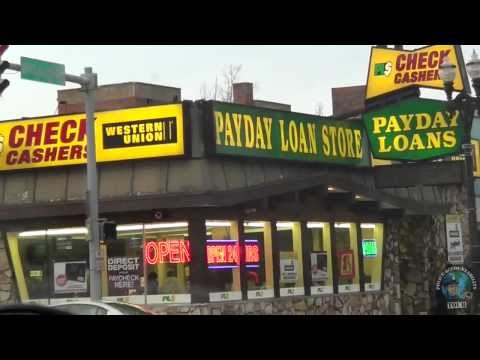 Fifty years ago, the population of Gary, Indiana reached its peak with nearly 180,000 residents. Infrastructure was being built on estimates that the area may soon be home to nearly a quarter million people. Founded around the turn of the century and designated as
the home of the Gary Works steel plant, soon automation replaced human labor and demand for domestically produced steel decreased. As the number of employees of Gary Works declined, so did the economy and tax base of the city, as well as its population, which now hosts less than 80,000 residents. During that time, another legal phenomenon swept the nation, which only contributed to Gary's woes. The United States experienced the proliferation of the war on drugs. These two factors led to Gary experiencing high crime and poverty rates, which continue to affect the city that resembles a ghost town more each year.
The failure of central planning has also negatively impacted the city. City hall grossly overestimates property values in an attempt to recoup the tax base lost to other towns and cities as residents fled. While houses and businesses sit abandoned and in shambles, back
taxes are claimed owed on them despite their negative value. Travelling through the city full of crumbling structures, it would seem the obvious solution would be to allow the impoverished residents to homestead and reclaim the land and property which is underutilized. Yet police in Gary still work to combat squatting in structures deemed to have potential future value, if only someone would purchase and refurbish them. Read more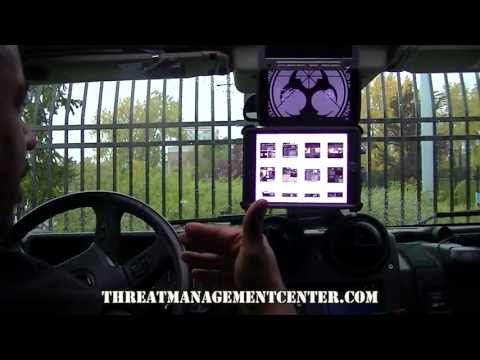 How many of us have been told by police employees that the reason they must take such aggressive actions is to "make it home to my family"? That mindset, according to Threat Management Center founder Dale Brown, is flawed. Instead, those tasked with protecting others – those who take a salary to do so, should have as their highest priority the safety of others.
Incentives matter. Police, as currently structured, will never provide protection, justice or be accountable. Dale Brown and his colleagues at Threat Management center are proving that these services are better supplied through consensual interactions.
RELATED RESOURCES
[website] Threat Management Center
The objective of our organization is to make the world safer by denying the opportunity for violence to take place. By using tactical psychology, tactical law, and tactical skills, we create conditions which, by design, are not conducive for violence. V.I.P.E.R.S. Threat Management emphasizes the use of deterrence, detection, and defense to achieve non-violent outcomes.
[website] Police Accountability Tour
The Police Accountability Tour, on the road from mid-August until December, will maximize police accountability by facilitating connections and collaboration among those who know that badges don't grant extra rights, and through skill sharing and the capturing and dissemination of relevant content. This tour will help further connect individuals involved with Cop Block, Cop Watch, and Peaceful Streets groups as well as all police-watching groups and people around the world, so we can together advance a reality free from institutionalized violence. Read more
Email your news tips and suggestions to multiple bloggers at News at FreeKeene.com