Rich Paul remains incarcerated for exercising his right to have a peaceful revolution against unjust laws.  "Unjust laws" in my humble opinion are those laws that are unsupported by science, immoral, and completely unchangeable by democracy.
I find this completely unacceptable.
I (like everyone else) have the right to ignore RSA 311:7's oh-so-mysterious "commonly" reference (wink, wink) if it means peacefully practicing law in court to reform the government.  The law belongs to The People…  not a private monopoly organization beholden to the government and centered on control and profit.
Rich Paul is a good man who has been following the direction given him in Part I, Article 10 of the New Hampshire Constitution.  He has been doing it even though he has never sworn an oath to the document.
If I'm not mistaken… all of you all have.
I demand the NH Constitution be followed and Rich be released by 05/13/13.  If Rich does not walk free, I will be taking on his appeal.  Pardon him, commute his sentence, leave the back door unlocked, let a bird fly up to his window with a key…  it really doesn't matter to me.
Let him go.
Following the significant increase in attention being given to Robin Hood of Keene, I was interviewed today by Derrick J Freeman of Peace New Now, as he recorded updates from the Shire in additional conversations with James Cleaveland and Rich Paul. Our interview covers background details that expand upon some of the information presented in a recent Keene Sentinel article. A video report was also prepared last week by WBIN.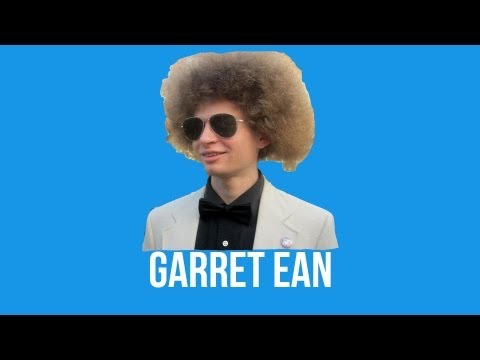 Twenty-four hours after two days in a row of new Aqua Keene Parking Force episodes, entry number seven has just released on the AKPF youtube channel. In this edition, Cinco Tarjetas, the Parking Force must combat the confusion of multiple parking passes on display, inspired by an image which circulated widely across the internet within the last month. Jigsaw doll character guest stars.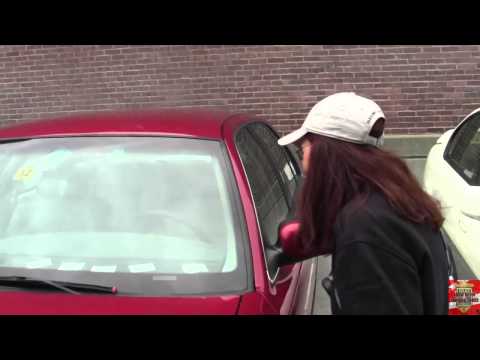 Pete Eyre of CopBlock.org and I had the honor of being the Non-Political Activism Panel at Liberty Forum 2013. Hope you find our discussion useful. We cover a lot of activism types and ideas in an hour's time:
Yesterday I delivered a presentation entitled CopBlock: Policing the Police with Alternative Media during the first block of panels kicking off the sixth annual All Power to the Imagination conference at New College of Florida. There may be video emerging soon, for now you can tune in to the audio on the Sound Cloud:
http://soundcloud.com/freeconcord-org/copblock-policing-the-police
All of a sudden, Grafton is back in the news. Looks like the liberty activist community has been quietly growing there and getting organized – to the point where at a recent town meeting activists voted to put a ballot measure on to reduce the town budget 10%. The aggressors are worried. Here's the story from local mainstream mouthpiece Valley News:
By Jim Kenyon

Grafton — At last month's deliberative session, "Free Staters" and their allies scored a victory by getting preliminary approval for a major cut in town spending. On Town Meeting Day, voters will go to the polls to decide whether the proposed budget reduction of more than $128,000 will stick.

The proposal represents a budget cut of either 10 percent or 13 percent, depending on whether the Free Staters' or Selectboard's figures are used. Either way, if voters uphold the cut, "it certainly won't be trivial and people are definitely going to notice it," said Selectman David Rienzo. "I think it would be better for the town if people rejected the Free Staters' budget." Read more
For the last month, I've been delighted to produce what I believe is the best daily 5-minute newscast anywhere. You've heard it on LRN.FM, but have you subscribed yet? Subscribing to Peace News Now is easy, cool, and free.

To subscribe on YouTube, just click this link.

Or, if you prefer audio only, you can subscribe on iTunes by clicking this link.

Below is the latest episode of Peace News Now. I usually include at least one story emanating from the Shire in each episode of PNN. This episode features James Cleaveland of FreeKeene's Robin Hood fame. Enjoy!
November 2011 – I am pulled over for speeding on the way back from some activism in Concord with a car full of activists. Trooper Kelly Healy asks my passengers for ID – I remind her that as passengers they are in no way obligated to show her ID. As I reach for my car registration she asks about my driver's license and why there was an NH address on a FL license. I decline to answer her probing questions, instead asking her questions of my own, like, "Am I being detained?". Healy returns to her car and later comes back with a speeding ticket, to which I ask her if she really wants to go to court, and she claims that is my choice. I remind her that it was her choice to aggress against me and tell her I'll see her in court.
Or, maybe not. Trooper Healy never showed up to a court hearing scheduled for this week and the case was dismissed on my motion to dismiss for failure to appear on the part of the complaining party. I "won"! Here's video from the pullover and court hearing:
I put quotes around the win because it took many hours of my time, for which I will not be compensated. Allow me to detail the process: Read more
Re-blogged from PeaceNewsNow.com:
I will be attending the East Coast Bitcoin Summit in Philadelphia next weekend. Join me!
East Coast Bitcoin Summit
Free the currency. Free the people.
Saturday, Dec. 15, 2012
1 to 5:00 PM • FREE
Underground Arts
1200 Callowhill St., Philadelphia
• Introduction to Bitcoin, by Joshua Harvey
• Currency of the Revolution, by Danny Panzella
• Advancing Your Business by Accepting Bitcoin, by Zach Harvey
• Elliptic Curve Cryptography, the Foundation of Bitcoin, by Matt Whitlock
• Plus: Round Table Discussion, How-to Demonstrations, a Surprise Guest via Skype and high quality adult beverages.
Presented by:
Truth, Freedom, Prosperity
Valley Forge Revolutionaries
Free State Bitcoin Consortium
Does your business accept Bitcoin? Ask for a free promotional table. Call 610-574-1222 or email jamesbabb@mac.com for more information.
RSVP: tinyurl.com/BitcoinSummit
From DerrickJ's blog at
LiveFreeOrDance.com
:
Today I went with the Adam Vs The Man crew to Washington, D.C. (Mordor). I went in order to take video of a rally. Adam Kokesh went to speak on a megaphone and help MC the event. He led a march down from the Treasury Building to the Federal Reserve, where about 60 people marched and chanted, "END THE FED, END THE DEBT, END THE WARS." Upon arrival at the Federal Reserve building, activists lined up to face the building along its front and symbolically turned their backs in an "about face." Some activists burned dollar bills in front of the building as security guards watched, hopelessly outnumbered by a crowd of peaceful people armed to the teeth with video cameras.
Here's some video of a speech I gave about living freer by moving to the Shire today (From Fr33manTV):
Here's all of the raw video I shot that day (from the Activist Raw Video Youtube Channel):
Send your news tips and suggestions to multiple bloggers at News@FreeKeene.com