Just after 6am, streamed Rich's release live via Bambuser:

Just before his release, Wendy read one of Rich's poems: Read more
It's the day before thanksgiving, and I suppose that I should be thankful that I get out in two weeks, but instead I am feeling alone and hopeless.  My only regular visitor, my only regular human contact, was my girl, but she kicked me to the curb a couple of months ago.  Now I am looking at the three years of probation ahead of me, unable to treat my depression with the only treatment which works… medical marijuana… and unable to go to any of the Porcupine events or gatherings… as all of them serve alcohol… and with no idea how I can possibly meet another girl with the restrictions of probation, and frankly the future I see is one that I do not want.
After all the misery of Julie's death and all the work that I have done to build myself a good life, with a group of friends, a wonderful girl, a business and my depression under control, the government has dropped it like "diablo ex machina" and returned me to a life that is not worth living.  Thank you, State.
I really hope that someone out there will take the time to reach out to me.  I need somebody to show me some love.  I took the principled stand, and I am suffering.  Please send me "Mail-to-Jail" or set up a [onsite] visit or an internet visit.  Internet visits are only $5 during the holidays.
Rich Paul
UPDATE: 12/3 6pm – I mistakenly wrote $15 as the price of the remote visit, but I'm told it's actually only $5. [Ian]
Local jail superintendent Rick Van Wickler deserves a lot of credit. His jail, which many activists refer to as the Keene Spiritual Retreat, is far more humane than the atrocious Manchester "Valley St." jail. Van Wickler himself is a public opponent of drug prohibition and a speaker for Law Enforcement Against Prohibition. There have been many positive posts about Rick here at the Free Keene blog over the years.
So why, when a local judge has approved Rich Paul for work release or home confinement, is Van Wickler stonewalling the decision? It seems hypocritical. Dave Ridley of RidleyReport.com investigates by interviewing Rich's close friend and Free Keene blogger Wendy:
Don't miss this excellent telling of Rich Paul's story over at the "Stateless Statements" blog by Philly activist Nicholas Shankin.
Thanks, Nick! I'm going to repost the text of it here to ensure it stays preserved: Read more
Celebrating 100,000 views on YouTube! Have you shared Derrick J's Victimless Crime Spree with your friends?
Some fun facts about the movie online:
#1 on Youtube for searches "victimless crime" and even just "victimless"!
#5 on Google for "victimless crime", #6 for "victimless"!
Ron Helwig writes on his blog why he thinks the movement failed in NH. Did it fail or succeed where you are? Tell us your thoughts on the Peace News Now Facebook Page.
And if you enjoyed that video, you should Subscribe to PNN!
Hey folks,
This is just to let you all know that I have been removed from the ballot and am no longer running for Mayor of Keene.  I hereby endorse my former opponent Darryl W. Perry, to be the next mayor of Keene, and hope that my many supporters will show him some love!
Here is a scan of the letter from the city clerk announcing my removal from the ballot.
I'm still in the Spiritual Retreat and am enjoying the visits and mail that I get.  I hope to hear from more of you!  I do not however, suggest trying to use the remote visitation feature of the system…it does not work, and is very expensive!  If you are far away, I suggest sending a mail-to-jail instead!  And drop a donation to my defense fund if you want to spend some money.
In Liberty,
Rich Paul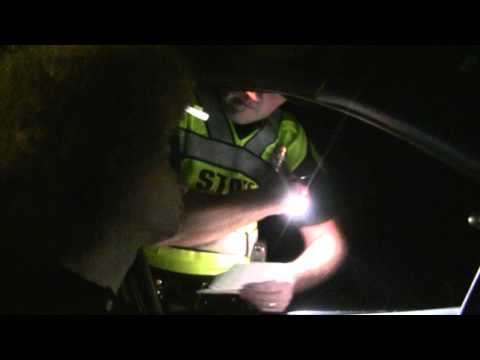 Late into the evening of August 31, the New Hampshire state police established a suspicionless checkpoint on Route 12 in Walpole. The location seemed a strange choice, as the area is notably rural and does not see any heavy traffic. Presumably, this was also the first suspicionless checkpoint established in Cheshire county this year. A detail of about ten state police units and just under that amount of cruisers situated themselves in front of a large Citgo station and waited for drivers to ambush. For most, the checkpoint meant shuffling through one's wallet to find their papers, drowning in a sea of backlighting for about two minutes, occasionally field-testing for sobriety, then being released upon their way.
While it is the position of the state that these sorts of rights-infringing checkpoints promote safety by increasing detection of impaired and possibly reckless drivers, individuals are detained at these checkpoints indiscriminately and during my time at the checkpoint itself, I observed only one car that was permitted to roll through with no detention. Since detentions were not based on suspicion of a driving offense, they essentially violate the fourth amendment of the US constitution as well as liberties enumerated in the New Hampshire constitution, but the framework of a supposedly free people is permitted to be violated so long as a person in a black robe authorizes the indiscriminate stops. Per NH law, the suspicionless checkpoint was announced in advance with a release published in the Keene Sentinel. Knowing that drivers needed additional notice of the checkpoint, activists set up signs warning of the checkpoint ahead and indicating where the final turnoff was to avoid the detention from either approach. Read more
Derrick J Double Feature!
FR33MANTV is back from hiatus with a smashing new video. Robert Fernandes was inspired by Shire peace activist Ian Freeman to pay his property tax bill in $1 bills. What do you think? More from FR33MANTV

Heroic peace activist Rich Paul is featured in this episode's video as well as Keeniac David Crawford: More from Peace News Now

Having been on "R" block in the CCHOC for a couple months, I have had a front row seat to observe the failure of the jail to address or even make a serious effort to address the plight of the mentally ill within its walls. The HOC is rife with mental illness. Many of its prisoners are here because they are mentally ill. Those who are mildly mentally ill on the outside frequently become dangerously so on the inside. The jail seems to be designed to take people who are a little crazy and drive them completely out of their minds.
There is no apparent therapy provided for mentally ill people here, except for a couple of meetings a week for the chemically dependent. There is, as far as I can tell, no psychiatrist. A psychologist, Barnes Peterson, who lacks the training to prescribe, makes the decisions about medication and passes them on to a Physician's Assistant, who prescribes. These two frequently change people's medication, then have the medication ground and dissolved in apple sauce. . . even though some of them are time release medications. This is completely irresponsible, as grinding many medications destroys the time release mechanism.     Read more
Email your news tips and suggestions to multiple bloggers at News at FreeKeene.com