This week's AKPF #1, Forum Blazing Conference reflects on a new direction following the NH Liberty Forum of 2014, from which footage will appear in next week's episode.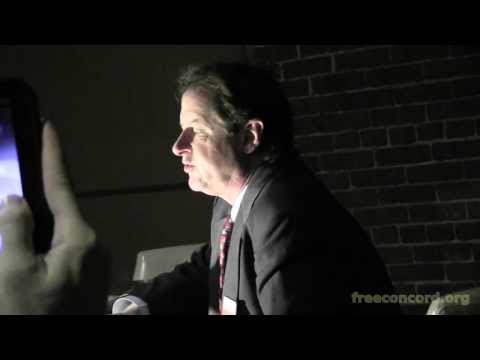 0:00 – Cheshire TV disclaimer
0:10 – Huey Newton interviews William F Buckley on the colonist position

5:15 – Irvin Rosenfeld blazes up in the New Hampshire statehouse smoking room in Concord on 12 May 2012
26:45 – Jeffrey Tucker talks to the Russia Today RT about bitcoin and the incarceration of Charlie Shrem
28:50 – End disclaimer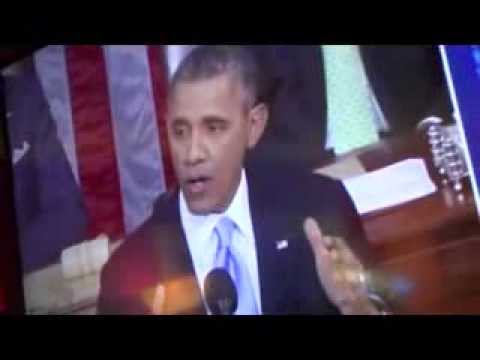 This week's regularly scheduled AKPF #1 presentation has been rescheduled to present instead the presentation of official USA president Barack Obama in his Union of the State address for all citizens (but not all civilians). In the spirit of Mystery Science Theater 3000, but lacking in caricature silhouettes to adorn the bottom of the screen, the audience is treated to
live commentary from a local demographic recorded during an amity gathering. As scripted, the US president painted vast and vivid pictures of bright tomorrows from obfuscatory presents. The crowd was electrified most of the time, which featured politicians and bureaucrats of multiple privileged rankings.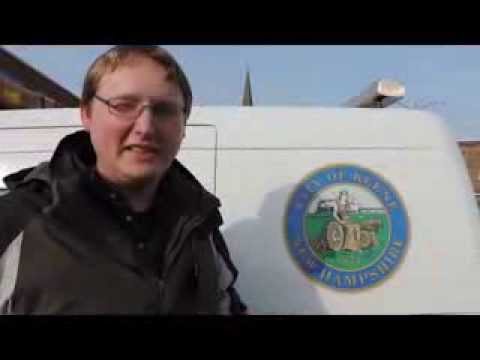 This informative installment of AKPF #1 takes you all the way to Concord, NH to sit in on the exciting hearing on the wiretapping law for the state, which currently is responsible for granting police the authority to kidnap and rob from innocent human beings under the guise of combating illegal recording. We even hear from bureaucrats who admit their deep-seated fear of recording devices and the individuals who wield them, as well as receiving updates from the cannabis legalization progression in Colorado. In a world where herbs are legal, the ability to make objective records is sure to follow closely behind.
Airing on this MLKjr holiday is a very special edition of the late Shire TV program, guest written, directed, and produced by what would be the future crew of AKPF #1, James Cleaveland and Garret Ean. The two were tasked last year with producing an MLK day episode which would be perhaps the most controversial of the series. After a pre-submission airing by one of the Shire TV's producers, the program was officially banned and censored from the program's history and replaced with a soft ending episode
which misdirects the fluidity of the original creation.
For the first time on Cheshire TV, one year from its originally blocked release, audiences can now enjoy the complete and uncut original episode as its driving creative talents intended it be seen. Enjoy the show, and have a delightfully disobedient Martin Luther King Jr day.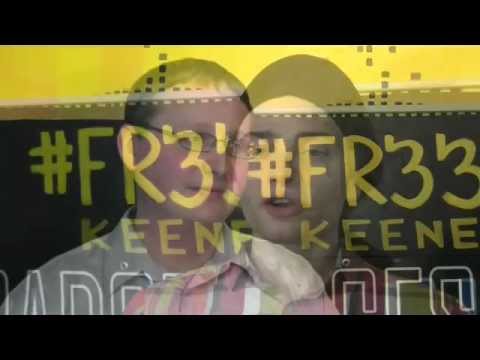 Around midnight on the morning of Saturday, December 14, Amanda Billyrock was stopped by Laconia Police. According to a witness, she "jumped the gun" on a red light, anticipating that it would turn green. After being stopped, she did not speak to the LPD member who pulled her over, and was arrested. Additionally, she had license and registration problems, and her car was impounded.
The Laconia PD has not released details of any charges against her, though did confirm that there was no bail, adding, "she probably refused bail." It is believed that she will be held at the Belknap County Jail until she is arraigned on Monday morning.
At 12:15pm, it was reported that Amanda Billyrock had been released on personal recognizance.
Just after 6am, streamed Rich's release live via Bambuser:

Just before his release, Wendy read one of Rich's poems: Read more
It's the day before thanksgiving, and I suppose that I should be thankful that I get out in two weeks, but instead I am feeling alone and hopeless.  My only regular visitor, my only regular human contact, was my girl, but she kicked me to the curb a couple of months ago.  Now I am looking at the three years of probation ahead of me, unable to treat my depression with the only treatment which works… medical marijuana… and unable to go to any of the Porcupine events or gatherings… as all of them serve alcohol… and with no idea how I can possibly meet another girl with the restrictions of probation, and frankly the future I see is one that I do not want.
After all the misery of Julie's death and all the work that I have done to build myself a good life, with a group of friends, a wonderful girl, a business and my depression under control, the government has dropped it like "diablo ex machina" and returned me to a life that is not worth living.  Thank you, State.
I really hope that someone out there will take the time to reach out to me.  I need somebody to show me some love.  I took the principled stand, and I am suffering.  Please send me "Mail-to-Jail" or set up a [onsite] visit or an internet visit.  Internet visits are only $5 during the holidays.
Rich Paul
UPDATE: 12/3 6pm – I mistakenly wrote $15 as the price of the remote visit, but I'm told it's actually only $5. [Ian]
Local jail superintendent Rick Van Wickler deserves a lot of credit. His jail, which many activists refer to as the Keene Spiritual Retreat, is far more humane than the atrocious Manchester "Valley St." jail. Van Wickler himself is a public opponent of drug prohibition and a speaker for Law Enforcement Against Prohibition. There have been many positive posts about Rick here at the Free Keene blog over the years.
So why, when a local judge has approved Rich Paul for work release or home confinement, is Van Wickler stonewalling the decision? It seems hypocritical. Dave Ridley of RidleyReport.com investigates by interviewing Rich's close friend and Free Keene blogger Wendy:
Don't miss this excellent telling of Rich Paul's story over at the "Stateless Statements" blog by Philly activist Nicholas Shankin.
Thanks, Nick! I'm going to repost the text of it here to ensure it stays preserved: Read more
Celebrating 100,000 views on YouTube! Have you shared Derrick J's Victimless Crime Spree with your friends?
Some fun facts about the movie online:
#1 on Youtube for searches "victimless crime" and even just "victimless"!
#5 on Google for "victimless crime", #6 for "victimless"!
Email your news tips and suggestions to multiple bloggers at News at FreeKeene.com