Prince John, on behalf of his court jesters and their enforcement units, has penned a desperate response to the global outpouring of support received by Robin Hood and the Merry Men following the royalty's frivolous lawsuit against us. Through a royal proclamation published in Saturday's Sentinel, the Prince builds upon his deceitful characterization of individuals that he first perpetuated in a Keene Sentinel cover story over a month ago. Prince John continues to demonize those who participate in Robin Hooding, conflating our actions to 'intimidation' and 'harassment'.
Considering the amount of self-righteous fluff sandwiching the Prince's sentences, royalty seems to understand the extent to which they have dug themselves into a hole with a baseless lawsuit against six activists. Whatever the city's true motives, we can trust in our leaders that this action had "nothing to do" with revenue. "The city has no interest in whether or not these or other individuals wish to pay the parking meters, and no claim about this practice is made in the legal action…This is definitely not about parking meter money. On behalf of your mayor, Kendall Lane, your elected city councilor, and your dedicated city employees, we are all honored to work for you and this wonderful community," MacLean assures. Fancying himself an omniscient ruler of his subjects, the Prince even alleges that he can peer into the minds of those he sues. Weaving two different interpretations of the motives of the Merry Men, the Prince begins, Read more
In an entry published two days prior, you may recall reading about two theatrical monologues delivered at the state house which prompted a response from the Concord Monitor and from satirical blogger Susan the Bruce. And now, after one week's wait, both performances are available on the internet for your viewing pleasure! Through the powers of Vimeo, you can see and hear both of the performance pieces as stand-alone orations, in addition to versions accompanied by their cinematic inspirations. Many thanks to Adam and Edgar for interjecting some culture into the otherwise drawn out and dreary budget hearing. Mr. Sutler's performance is entitled The Law's Coming (also with cinema overdubs).
It began with front page stories in the Union Leader and Keene Sentinel. Also in newsprint was a brief summary suggesting more coverage to come in the Concord Monitor. When the Washington Times ran a piece on the internet yesterday morning, articles began spreading like wildfire. It became a global story this afternoon after being picked up by the UK Daily Mail, which included screencaps and footage from the Fr33manTVraw channel. Robin Hood and the Merry Men have filmed four segments with competing television news programs as a result of the story's proliferation on Tuesday. In order of their recording:
A video report from CBS4 Boston. The video is also featured in coverage on Yahoo! News.
A video report from WMUR News 9. This video is also featured in coverage from WCVB Boston and Yahoo! News Canada as well as Yahoo! Screen.
A video report from FOX25 Boston.
A video report from WHDH 7 News. Video is the basis for this written report from NBC News Boston. Read more
This recently released short documentary really does a great job of introducing why the Free State Project's wide spectrum of geographically concentrated pro-liberty activism is the most viable solution to achieve liberty in our lifetime:
Please share this video. If you aren't yet a participant in the FSP, please join now and plan your move. With your help, we can be free.
On Thursday, six individuals associated with activities related to Robin Hood of Keene were delivered a stack of legal documents from Cheshire sheriff's deputies. While responses are being crafted, independent media begins to disseminate information regarding this escalation by the royal forces against the merry men. Derrick J reports through his daily newscast Peace News Now with excerpts from the case file.
Just as police attempted following the Chalking 8 case, by attributing negative actions not to any individual but to an amorphous group, the police and city bureaucrats shirk the task of properly placing responsibility for whatever allegation they are attempting to advance.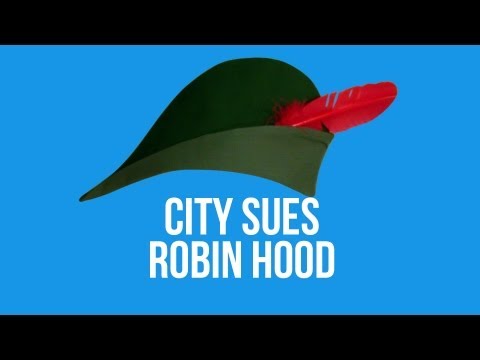 In other Keene happenings, the newest variety program from the Aqua Keene Parking Force premieres in under 24 hours. AKPF #1 will broadcast at Free Concord and Free Keene at midnight on the morning of May 13, and at 7:00pm on Cheshire TV.
Sundays at 4pm, join us on 101 across from the jail in Keene for a rally to support Rich Paul, jury nullification, and the release of all peaceful prisoners. Bring your own signs, or you can use ours.
Rich Paul also called in to Sunday night's live edition of "Free Talk Live". You can listen to that here.
Individuals Involved:
Lesley Collier – Keene Police employee who levied ransom
Pete Eyre – Tahoe owner who allegedly victimized the "state of New Hampshire"
Ed Burke – man wearing black robe in legalland
Jim Cemorelis – Keene police employee and prosecutor
Jean Kilham – Keene police employee and prosecutor
Many moons ago I posted on the Free Keene Forum that police officers in New Hampshire who arrest the sick using marijuana were do so illegally.
After much reflection on the issue, today I am forced to stand by my previous position. Today I find the need to stand further up than I did just a few years ago.
Police officers in New Hampshire have no right to arrest people under state law, anybody, for possession of cannabis. Read Part I, Article 10 for yourself:
[Art.] 10. [Right of Revolution.]
Government being instituted for the common benefit, protection, and security, of the whole community, and not for the private interest or emolument of any one man, family, or class of men; therefore, whenever the ends of government are perverted, and public liberty manifestly endangered, and all other means of redress are ineffectual, the people may, and of right ought to reform the old, or establish a new government. The doctrine of nonresistance against arbitrary power, and oppression, is absurd, slavish, and destructive of the good and happiness of mankind.
June 2, 1784
The federal Drug Enforcement Administration ruled back in the 1980s that Cannabis is safe.  Politicians have consistently hid this information from you.  They rely on you either not knowing the law or not being able to afford to defend yourself.
Guess what?  Now you know! Read more
Out in front of the "town hall" with Kelly Ayotte yesterday in Fitzwilliam, I had the chance to interview Tracy who was there holding a #shameonyou sign with her wife and some friends who were holding "Stop Gun Violence Now" signs. We discussed Gay Marriage, Secession, and Bitcoin!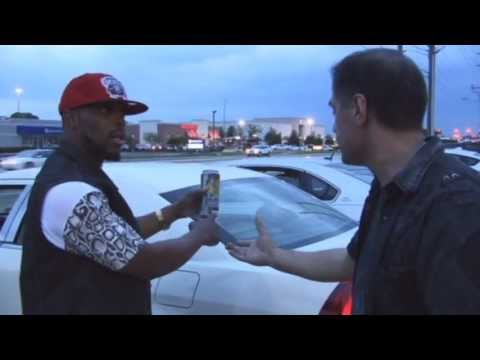 One of the most ridiculous instances of a heavy-handed plain clothes officer harassing young people and then arresting one for not following nonsense orders to leave fast enough at his behest was uploaded to youtube and liveleak on April 27. It has spread especially far today, with many sites featuring articles with the revealing video. You observe a dishevelled white man in sordid clothing approach a group of black youths and he demands to be given possession of a can that one is drinking from. The young people ask the man to identify and
he says 'police', continuing to insist that he be given the can. The iced tea/lemonade fusion drinker, X, holds the can out to display the label and reads it to the man. He begins reaching for the can, and his intentions are questioned. He then goes into arrest mode, doing a quick ordering of X off of the property, drops the 'T' word a few times, and then arrests him for trespassing. It's worth noting that the iced tea/lemonade can was not taken by police as evidence, yet displayed in its entirety for the camera, and clearly not a beverage worthy of any 'reasonable suspicion' of a crime.
This tactic is the same as taken by city bureaucrats in response to the Keene City Council Drinking Game in 2010. Charges in that case were dropped, and Round 2 of the consumption escapade went off without further police action. Since the entire incident revolved around suspicion of an otherwise legal drug, should this senseless arrest be counted as another casualty in the war on drugs?
Send your news tips and suggestions to multiple bloggers at News@FreeKeene.com