The lawsuits against Robin Hood and the Merry People in Keene have been dismissed in a 16-page ruling by judge John Kissinger dated December 3. On November 27, the Keene Sentinel published this diversionary piece on the state of parking in Keene, New Hampshire, given the costly news from the Cheshire superior court. Below is the city's parking distraction article, tomorrow will be published much more on the victory for the meter fillers and their generous legal counsel. Read more
Robin Hood and the Merry Men and Women are victorious over the lying, corrupt "City of Keene" in BOTH Robin Hood cases!  The first civil case was filed by "the City" back in May seeking a preliminary injunction against the six named respondents, in hopes banning them from being near, speaking to, or recording video of the parking enforcers.  It was heard over three full days of court "evidentiary hearings" later in the summer and afterwards, heroic free speech attorney Jon Meyer filed a motion to dismiss the case.
Attorney Meyer's motion has now been granted in a 17-page notice of decision from Cheshire "superior" court judge John C Kissinger Jr., which also dismisses the second civil case against us that was filed by "the City" in September,  seeking monetary "damages".  The second suit proved what we all knew and the city people had originally denied with their first lawsuit – that ultimately this was about their lost parking revenue.
Ultimately, the Robin Hooders have been completely vindicated.  The city people were lying (as is typical of governments) when they claimed Robin Hooders were harassing, intimidating, and threatening their parking enforcement agents.  Again, the proof that they were lying is that no Robin Hooder has ever been arrested for "harassment".  Even if Robin Hooders were saying nasty things (no evidence of that was presented in court, and I've never seen it happen), the job description of the parking enforcers makes it clear they must put up with "mental and verbal abuse" from members of the public.  The city people tried to illegally oppress our right to free speech and to hold government agents accountable for their actions, and the court made the right decision and dismissed their frivolous, aggressive, unconstitutional cases against us.
In the notice of decision, judge Kissinger notes that the free speech rights of the Robin Hooders outweigh all of the claims of "the City": Read more
The 2013 Police Accountability Tour wrapped last Monday as Pete Eyre and myself parted ways at the Louis Armstrong International Airport. Carrying footage that has mostly completed uploading recently, Fr33manTVraw has seen a spike in recent views as what's been captured on the tour is sorted for further editing. Much content will be submitted to CheshireTV for airing, and be additionally posted to the FreeConcordTV channel. One video from the tour has previously appeared on the AquaKeene channel, and check for more there from the tour as content airs on the controversial series AKPF #1 out of Cheshire county.
Embedded below is a playlist of my experiences with the TSA. First, going through the security checkpoint with two cameras running in NOLA, then wrapping with a brief exercise in filming the TSA from the public area of the airport after landing in Manchester. You can read an article from Pete covering the tour published to CopBlock last Friday. In my roughly five city addition to the tour, it was eye-opening to see how those portions of the world are changing and and how sheltered other areas can be from their issues. Expect text in addition to video content coming soon to the sources above. Keep cameras charged!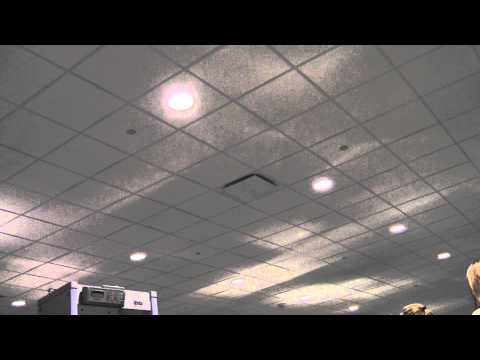 The Civil Disobedience panel at Keenevention 2013 was presented by the star of "Victimless Crime Spree" and the host of Peace News Now, Derrick J Freeman. The panel's focus was perhaps the most controversial form of activism – civil disobedience and noncooperation. Keenevention is certainly not the first time a civil disobedience panel has been presented at a liberty gathering, but it is the first time in many years that Russell Kanning, one of the original movers to Keene, returns to the stage! Russell was instrumental in making Keene the destination for future waves of activists who would emulate his peaceful disobedience. Russell was joined by another original Free State Project mover and liberty civil disobedience pioneer, Lauren Canario as well as yours truly, Ian Freeman.
I'm a big fan of Dave Ridley's work, but he's got this one wrong. While it's true that churches aren't supposed to pay taxes, the Shire Free Church will be making voluntary contributions to the people calling themselves the City of Keene based on which city services the Church ministers find valuable. Nonetheless, Ridley mischaracterizes the Shire Free Church parsonages in Keene as a "tax revolt" in this series of editorial videos from Ridleyreport.com.
Anyone who bothers to read the Shire Free Church page will discover the purpose of the church is to give religious liberty lovers a home, when so many churches today worship "the state" as a god.
Here's Ridley's first video critique of the Shire Free Church. In it he initially expresses confusion as to what the house in question is – is it a church or a parsonage? A quick call to me or another minister would have helped clear up his questions. (It's a parsonage.) Instead, he just editorializes without much in the way of facts or any input from Shire Free Church ministers. He claims that we don't have the support of neighbors, but he's never bothered to talk to any of them. I know for a fact that some of the neighbors support liberty activism and others do not.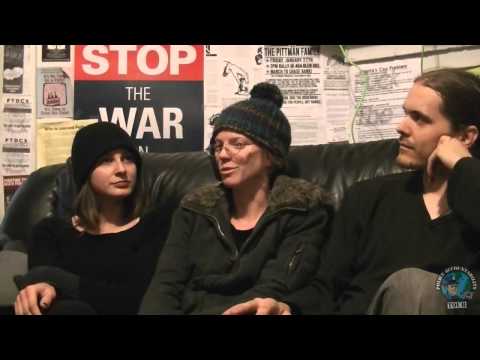 The Police Accountability Tour had the opportunity to meet with the creative individuals behind CopWatch of East Atlanta. Having been active in their area since the late aughts, the project established itself as a resource for the community, providing a phone number for people in need of a few individuals armed with cameras to reach out through. Following an experience-based set of collectively understood policies, CopWatch participants are also involved in other actions in the area, including Food Not Bombs.
Stemming from an incident in 2010, and complimented by a similar situation which occurred later, the Atlanta police department has now been specifically trained to permit videography and photography of themselves and their suspects and detainees from a reasonable distance. During the 2010 camera seizure, which helped shape CopWatch of East Atlanta's policies as well as the police's, a camera phone was taken from an activist by the police after multiple unlawful requests to terminate the recording. Eventually, the camera was wrestled away, and a revealing phone conversation with the property-seizing officer was documented and disseminated. The officer revealed that the person potentially videotaped being arrested may act as a confidential informant on an investigation. The camera phone would be returned on the condition that the police employee could be granted access to the footage and ensure its deletion. An audio recording of the telephone conversation would secure a $40,000 settlement for the group. Upon retrieving the footage, it was posted publicly in very damaged condition, possibly as a result of its poor handling in police custody, or through intentional sabotage. Since that time, CopWatch of East Atlanta has adopted policies to prevent the loss of objective documentation of a scene by working in groups, wearing uniforms, keeping distances between videographers, and observing numerous other safety precautions. Recently at the DeKalb County public library, the group offered to the public a know-your-rights training session. Read more
Celebrating 100,000 views on YouTube! Have you shared Derrick J's Victimless Crime Spree with your friends?
Some fun facts about the movie online:
#1 on Youtube for searches "victimless crime" and even just "victimless"!
#5 on Google for "victimless crime", #6 for "victimless"!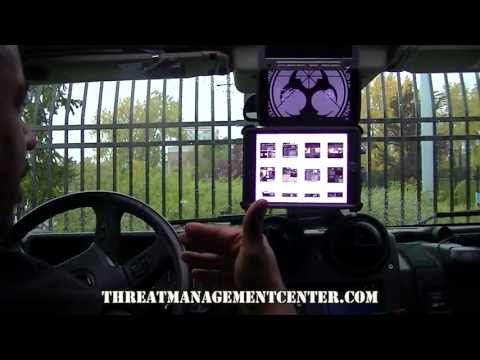 How many of us have been told by police employees that the reason they must take such aggressive actions is to "make it home to my family"? That mindset, according to Threat Management Center founder Dale Brown, is flawed. Instead, those tasked with protecting others – those who take a salary to do so, should have as their highest priority the safety of others.
Incentives matter. Police, as currently structured, will never provide protection, justice or be accountable. Dale Brown and his colleagues at Threat Management center are proving that these services are better supplied through consensual interactions.
RELATED RESOURCES
[website] Threat Management Center
The objective of our organization is to make the world safer by denying the opportunity for violence to take place. By using tactical psychology, tactical law, and tactical skills, we create conditions which, by design, are not conducive for violence. V.I.P.E.R.S. Threat Management emphasizes the use of deterrence, detection, and defense to achieve non-violent outcomes.
[website] Police Accountability Tour
The Police Accountability Tour, on the road from mid-August until December, will maximize police accountability by facilitating connections and collaboration among those who know that badges don't grant extra rights, and through skill sharing and the capturing and dissemination of relevant content. This tour will help further connect individuals involved with Cop Block, Cop Watch, and Peaceful Streets groups as well as all police-watching groups and people around the world, so we can together advance a reality free from institutionalized violence. Read more
On Sunday morning, a black Tahoe with IDEAS ARE BULLETPROOF and NO MASTERS NO SLAVES emblazoned on its sides, and COPBLOCK.ORG on its rear cruised out of Keene, New Hampshire, headed for the Motor City in Michigan. Piloting the truck, I was scheduled to pick up Pete Eyre from the airport that evening after the day's ride West. Detroit is the sixth of nine cities being visited on the in-progress 2013 Police Accountability Tour. Pete and fellow videographer Jacob Crawford began the tour in Austin, Texas, at the Police Accountability Summit hosted by the Peaceful Streets Project. The tour continued in New York City before going global with an extended stop in Cape Town, South Africa. Returning to Jacob's home town of Oakland, California, Pete continued solo on to Denver, Colorado before reaching our present location in Detroit.
Each city has its own unique issues with monopolist police services. Detroit is known for having a historically overzealous police force, which has been the subject of so many internal investigations that the US Department of Justice was tasked to oversee reformation efforts in the early aughts. Even with state and federal oversight of government mismanagement, the city is still plagued with some of the most violent neighborhoods in the nation, where many police officers refuse to patrol and 911 response times are disturbingly long, not uncommonly taking upwards of an hour. Read more
Garret Ean will soon join the nine-city, four-month Police Accountability Tour that aims to get folks on the ground better-connected, to share and facilitate the exchange of ideas and practices related to police accountability, and to ultimately erode the plague of police statism.
Garret is stepping-in for Jacob Crawford, who co-founded the tour with me a few months back based on discussions we had during the spring and while at PorcFest in June.
Jacob, a longtime Bay-area copwatcher who started WeCopwtach.org and who a decade ago made These Streets Are Watching, the first know your rights video using on the street (not dramatized) footage, needs to focus his attention on some police accountability efforts specific to the Bay. Read more
Email your news tips and suggestions to multiple bloggers at News at FreeKeene.com