This week's AKPF #1 is the first of three parts of Robin Hood's Direct Action Panel from the 2014 New Hampshire Liberty Forum. This never before seen edit of the panel includes b-roll embedded to better illustrate the scenes as painted by the panel. This footage aired on Cheshire TV at 7:00pm on March 10, as per the usual AKPF #1 timeslot.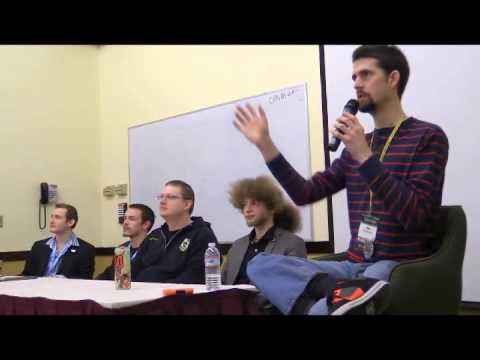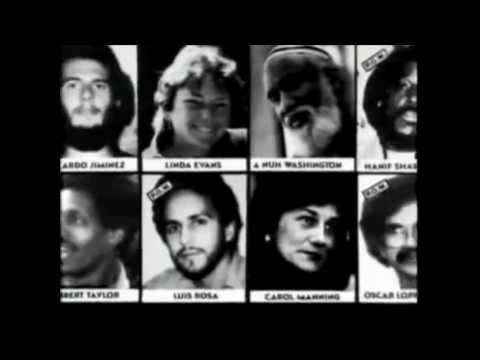 This week's installment of AKPF #1 takes place in three acts. The most modern information is presented initially, and all others are portrayed in descending order. You won't want to miss out on the historical knowledge presented in the latest episode!
This week's AKPF #1, Forum Blazing Conference reflects on a new direction following the NH Liberty Forum of 2014, from which footage will appear in next week's episode.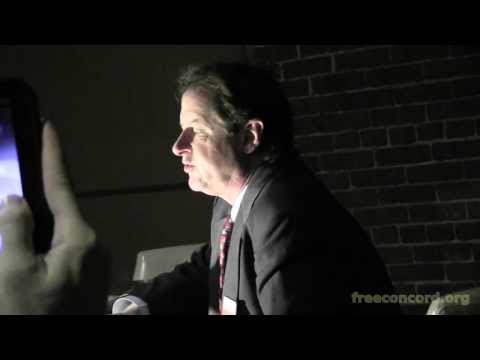 0:00 – Cheshire TV disclaimer
0:10 – Huey Newton interviews William F Buckley on the colonist position

5:15 – Irvin Rosenfeld blazes up in the New Hampshire statehouse smoking room in Concord on 12 May 2012
26:45 – Jeffrey Tucker talks to the Russia Today RT about bitcoin and the incarceration of Charlie Shrem
28:50 – End disclaimer
Last evening in the Mabel Brown room of Keene State College, Cheshire county jail superintendent Richard Van Wickler hosted a presentation representing Law Enforcement Against Prohibition. In the roughly hour-long speech followed by question and answer session, the failures of modern drug prohibition policy were addressed and the call was made to scale back the hostility of the drug war. Van Wickler is one of only two LEAP speakers that is an actively employed member of law enforcement. Filmed from multiple angles, see the embedded videos below for playlists from either angle.
Captured using a Sony HDR-CX190: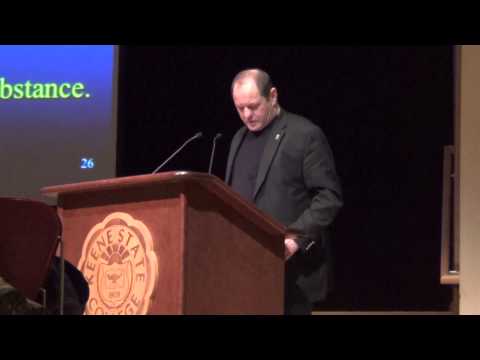 Captured using a Nikon Coolpix P520: Read more
This wonderful commemorative Dear Leader's Day edition of AKPF #1 delves into a number of ancient conspiracy theories and their modern connection, including through Peace Tea. While broadcasting on schedule on Cheshire TV, the episode was compromised on YouTube for copyrotten reasons. Fortunately, LiveLeak stepped in a saved the day, and prior an outlet for human beings around the world to consume AKPF #1, despite state censorship attempts. See the first ever LiveLeak distributed AKPF #1 episode Conspiracies Abound below.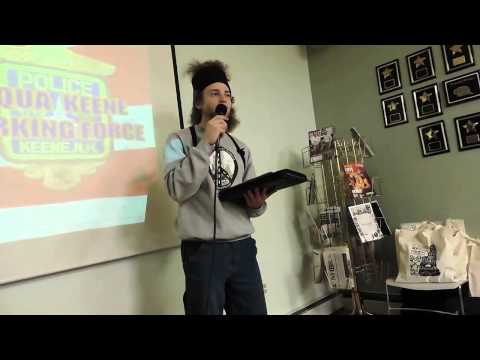 Straight off the press of the latest episode of AKPF #1, this persevering installment features historical footage from the Boston ATHF hoax of 2007 which resulted in a major press conference regarding hairstyles of the 1970s. The show also hosts discussions from a Chicago grassroots group responding to Obama's Union of the State address, and concludes with a discussion on wiretapping and the tactics of videographers working behind the scenes to produce the weekly AKPF #1 program.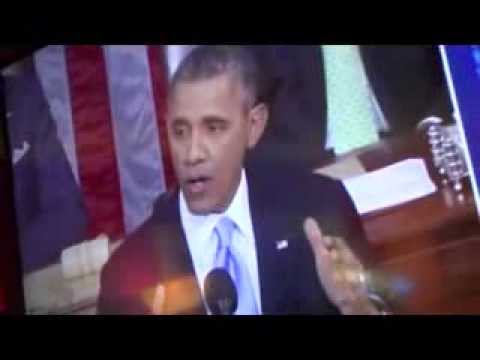 This week's regularly scheduled AKPF #1 presentation has been rescheduled to present instead the presentation of official USA president Barack Obama in his Union of the State address for all citizens (but not all civilians). In the spirit of Mystery Science Theater 3000, but lacking in caricature silhouettes to adorn the bottom of the screen, the audience is treated to
live commentary from a local demographic recorded during an amity gathering. As scripted, the US president painted vast and vivid pictures of bright tomorrows from obfuscatory presents. The crowd was electrified most of the time, which featured politicians and bureaucrats of multiple privileged rankings.
Last Thursday, readers of Keene State College's student periodical The Equinox were treated to a front page story on the latest happenings in the case of Keene's Robin Hood. Now gracing the internet is an image of the article in print, as it appears in the current edition of the paper. Read more
Last Friday, January 17, 2014, the state of New Hampshire published a press release regarding the dangers of marijuana (cannabis). In this press release they claim that 9.6% of youth aged 12-17 had reported regular use of cannabis. Joe Harding, the director of the Bureau of Drug and Alcohol Services (BDAS) is quoted using the words "disturbing" and "alarming" and goes on to say, "This underscores the need for us to collaborate with not only our partners in the field, but also businesses, law enforcement, the medical field, and schools to implement proven strategies to prevent youth use of marijuana."
I would like to point out that, according to the Bureau of Drug and Alcohol Services publication, New Hampshire State Epidemiological Profile of Mental, Emotional and Behavioral Health they provide the number of 12-17 year olds who reported having participated in binge drinking within the past month at 11%, more than had tried cannabis in the same time frame. I would like to point out that this 11% is for those that claimed to have participated in binge drinking. Binge drinking is not only use, but abuse, of alcohol.
Taking a closer look at these two substances, I would like to compare their dangers as well. According to the Center for Disease Control and Prevention, the mortality rate linked to alcohol consumption was 15,990 related to alcoholic liver disease and another 25,692 related to alcohol induced deaths — excluding alcohol related accidents and homicides in 2010. There were no deaths at all listed as being caused by cannabis. Not a single one.
The BDAS reports that between 2001 and 2006, between 35% and over 45% of motor vehicle crashes were related to alcohol consumption. While, according to Epidemiologic Reviews, published by Oxford University Publications, "Some studies indicate that marijuana use alone has minimal effect on driving performance, while others report an increased crash risk when combined with other drugs". Read more
Airing on this MLKjr holiday is a very special edition of the late Shire TV program, guest written, directed, and produced by what would be the future crew of AKPF #1, James Cleaveland and Garret Ean. The two were tasked last year with producing an MLK day episode which would be perhaps the most controversial of the series. After a pre-submission airing by one of the Shire TV's producers, the program was officially banned and censored from the program's history and replaced with a soft ending episode
which misdirects the fluidity of the original creation.
For the first time on Cheshire TV, one year from its originally blocked release, audiences can now enjoy the complete and uncut original episode as its driving creative talents intended it be seen. Enjoy the show, and have a delightfully disobedient Martin Luther King Jr day.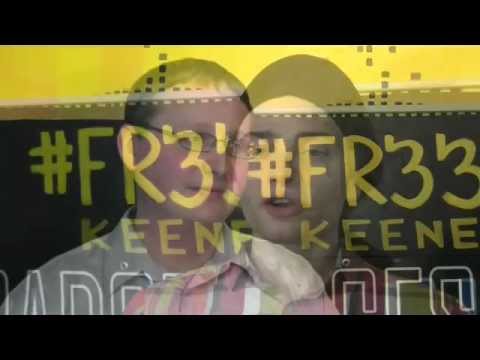 Email your news tips and suggestions to multiple bloggers at News at FreeKeene.com