News came out yesterday following a press conference that the state of New Hampshire was sponsoring a special edition vodka in a decorate new bottle featuring the late Old Man of the Mountain. At 29.99usd, the maple-syrup bottlesque hard liquor was made available to state liquor dispensaries in Concord, but likely will not be arriving into the Cheshire county area until Friday. Profits attained from the drug sales will be directed towards repairing dilapidated flags of some historical value. Walking through the local liquor store in search of the bottle to document, I was amazed at how casually the state promotes and distributes the world's most destructive drug. How long could it possibly be before a New Hampshire governor introduces an official state strain of cannabis to the public in celebration of the holiday season? The Nashua Telegraph captured some video from the parodist press conference. No mentions of liquor or drug-related issues facing New Hampshire are mentioned in many of the corporate news stories republishing the state's alcohol marketing through the frame of selling "commemorative bottles".
Read more
Full Name: Darryl W. Perry
Age: 35
Education: Associates in Mass Communications
Occupation: Owner/Managing Editor of Free Press Publications, Author, Radio Personality
Organizations to which you belong / have belonged: LAVA (Founder & Life Member), Ballot Access Fairness Coalition (Founder), Deny Consent (Co-Founder), NH Liberty Party (Co-Founder & Co-Chair), Zero Aggression Project (Associate Founder), Second Amendment Foundation (Life member), Libertarian Party (Life member), Cheshire TV, Downsize DC, Firearms Owners Against Crime, Free State Project
Public/government Service: At-Large Rep to the National Committee of the Boston Tea Party 2008-2010
Chairman of the National Committee of the Boston Tea Party 2010-2012
Co-Chair NH Liberty Party 2012-Present
Board Member, Cheshire TV 2012-Present
1. Why are you running for mayor?
In a State that prides itself on political involvement, it is somewhat ironic that there are so few candidates for local office. I am running to give the voters a choice. On November 5, voters will have two choices for mayor, had I not filed, they would not have had a choice at all.
2. What are the three biggest issues facing city government and what can – and should – the mayor do about them? Read more
If you were fortunate enough to catch all of AKPF #1 special protest edition installment Aqua Kommunity Protest Fountain #1, then you had the opportunity to hear a conversation between merry person Garret and AKPF agent Jane regarding free will and predestination. In addition to the privilege of being exposed to complex philosophical positions, this visual piece also offers a window into the state of Robin Hooding and parking enforcement on July 25 2013, when this footage was captured. There's plenty that could be said on the topic, considering that the concept of determinism was only briefly broached. Keep eyes out for further analysis to be published here. See the 8 1/2 minute illustrated segment embedded below: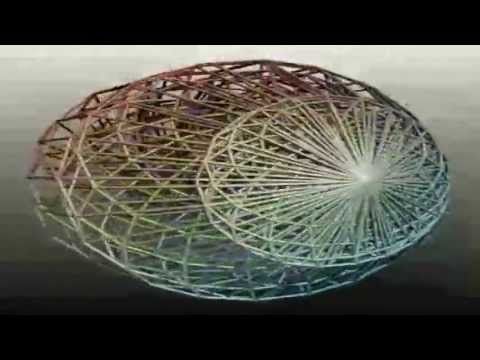 Wow, have I really blown it. A few days ago I posted this article which was intended to thank the activists who did such an amazing job on the Concord BEARCAT issue. It apparently did the opposite – at least two of the activists who spearheaded the issue are apparently very upset. Why? The answer is in the last paragraph of the article where I said:
The more ridiculous and outrageous the NH state-believers become, the more people will move here and get active. The state-believers are not even close to having learned their lesson about not aggressing against peaceful people yet, so I must thank them for inspiring more influential activists like Dan to move here and concentrate their activism! Yay!
One of the anti-BEARCAT organizers shared my post on facebook, calling it a "backhanded compliment". She apparently thought I was talking about her in that paragraph. I thought I was clear that I was talking about the government bureaucrats, but apparently I was not at all clear.
Why would she think I was talking about her with the term "state believer"? Well, after the BEARCAT activism, the activists in question were understandably a little frustrated with some of their fellow liberty-loving activists. Apparently there is a group of "anarchists" in the movement who have a habit of deriding political activism and that has frustrated the anti-BEARCAT activists in question, who are political activists and are disappointed that more people did not help with their anti-BEARCAT efforts. Worse, some of the "anarchists" apparently openly insulted the anti-BEARCAT efforts as pointless – these critics are totally wrong – the efforts were a strong success. The anti-BEARCAT activists had indicated that some callous people had called them "statists" for their small-government beliefs. So, when she saw my use of "state-believer", she thought I was talking about her. At least – that's what I could extract from the posts one of them made on facebook before blocking me.
I wasn't talking about the political activists. I was talking about the aggressors – in this case, the people calling themselves the "city of Concord" and police. I can see how "state believers" did not effectively communicate that.
I have nothing but respect for the political activists in New Hampshire. They have done and continue to do amazing work. I myself am a politically active person and did the exact-same-things as did the Concord activists during the Keene BEARCAT situation – why on earth would I insult similar efforts? I hope this message reaches the eyes of anyone who took offense. Your activism was fantastic, as I poorly expressed in my original article. I'm sorry I blew communicating my ideas – I did not mean to upset you. Read more
This week's episode of AKPF #1 is again interrupted by global conspiracy. Presented this week is Aqua Kommunity Protest Forum, an elegant glance into the differing perspectives and tactics of the community in advancing peace, liberty, truth, and justice. No DPRK officials arrived in capacity nor royal intervention occurred, and although the program formatted for television is limited in its time to 29 minutes, the entire duration of the event from multiple angles is available from Fr33manTVraw.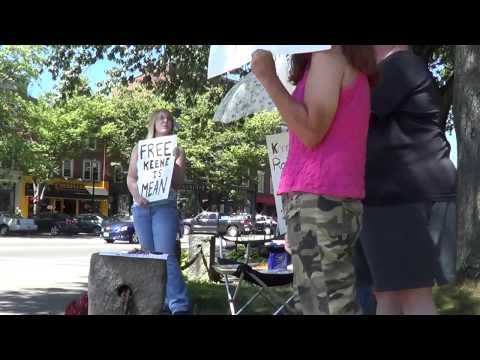 In today's episode of Peace News Now, Derrick J covers: the FSP is discussed on InfoWars.com Nightly News in the context of a new short documentary, Ian Freeman becomes the new minister of a new kind of church, and what politicians and zombies have in common. Subscribe to Peace News Now's youtube page by clicking here.
The long awaited day will be soon upon us, as Prince John Maclean and his court Jester Tom Mullins take Robin Hood of Keene to court. While the legal wranglers conspired deviously behind the scenes, the Merry women and men prepared for the showdown on the court itself. This morning, the following video was released to AKPF confirming that the resistance is ready to taste victory in the face of the royalty's bold challenge.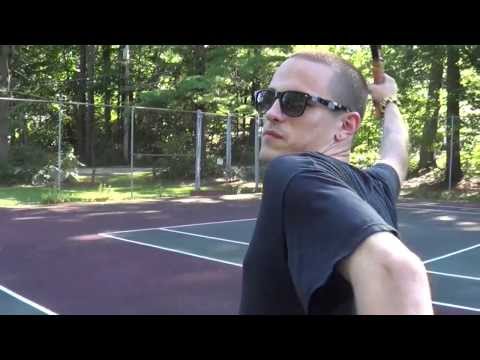 In case you needed more proof that New Hampshire is the place to be around the coolest liberty activists in the world, here's an epic half-hour video of footage from Buzz's Big Gay Dance Party at Porcfest 2013!
Bonus cool points that it was shot and edited by liberty-loving state rep Mike Sylvia.
If you're LGBT and love liberty – you are welcome in this awesome movement. Join the Free State Project, and get to New Hampshire ASAP!

I had a weird experience while filming Robin Hood in Keene today. I was in the middle of recording when an angry man approached me, offered his opinions into my camera, and then threatened to destroy it. He stole the camera from my hands, and suddenly a man appears. Watch what happens next:
Click "Read More" to see the license plate of the car from which this angry man came:
Enjoy the latest episode of Peace News Now! This one features video of Robin Hood's Trial and Darryl W. Perry's Traffic court victory. Peace News Now will continue to keep you up to date on the latest information from the peaceful resistance. Until next time, Peace!
Email your news tips and suggestions to multiple bloggers at News at FreeKeene.com