The Peace Roundtable was the most well-attended and controversial event at Keenevention 2013. It ran overtime by nearly a half-hour!
Is peace attainable through violence or is peace the only way? Does self-defense against aggressive state agents just make matters worse for future activists? These questions and many from the audience were discussed at the Peace Roundtable featuring Derrick J Freeman, Ian Freeman, and Chris Cantwell:
Fellow Free Keene blogger Garret Ean, Rep. Mark Warden, and I spent over an hour discussing liberty with high schoolers at Merrimack Valley High School yesterday. We cover the war on drugs, gun freedom, jury nullification, civil disobedience, plea deals, government schools, the roads, and more! It was a root-striking, iconoclastic good time! The teens were very receptive, asked good questions, (as did the teachers attending) and grabbed several fliers on the way out. What an honor to be invited by Pam Ean, one of the school's teachers. Thanks to all the students who attended! Here's the full video:
If you were fortunate enough to catch all of AKPF #1 special protest edition installment Aqua Kommunity Protest Fountain #1, then you had the opportunity to hear a conversation between merry person Garret and AKPF agent Jane regarding free will and predestination. In addition to the privilege of being exposed to complex philosophical positions, this visual piece also offers a window into the state of Robin Hooding and parking enforcement on July 25 2013, when this footage was captured. There's plenty that could be said on the topic, considering that the concept of determinism was only briefly broached. Keep eyes out for further analysis to be published here. See the 8 1/2 minute illustrated segment embedded below: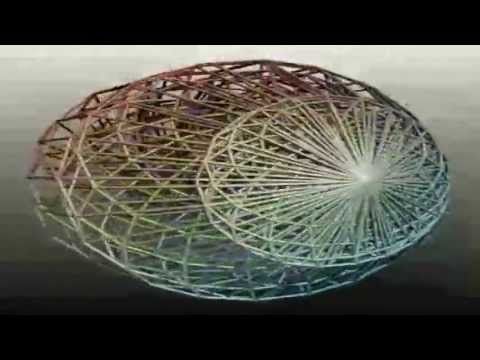 This week's episode of AKPF #1 is again interrupted by global conspiracy. Presented this week is Aqua Kommunity Protest Forum, an elegant glance into the differing perspectives and tactics of the community in advancing peace, liberty, truth, and justice. No DPRK officials arrived in capacity nor royal intervention occurred, and although the program formatted for television is limited in its time to 29 minutes, the entire duration of the event from multiple angles is available from Fr33manTVraw.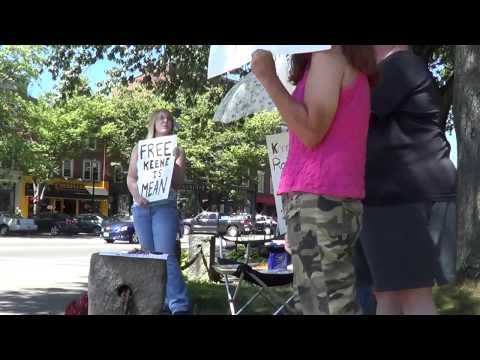 This lengthy post is basically a partial biography and tells my story in some detail about my path to liberty and spirituality:
I just can't do it anymore.  I have had enough of paying for this inhumane and insane state system.
It's more than just a system – "the state" is a belief system and a religion.  It is an evil religion that masquerades as though it is good.
Of course, I didn't always think like this.
I suppose I should start at the beginning.  Probably like you, I attended state-run school while growing up.  They told me I was "gifted" – a designation that to this day I find ridiculous – so I went to the state school where the other "gifted" students went.  School still sucked, but I had no idea how much worse it was at the other schools as I was insulated at the institution that was generally inhabited by the kids of the elite, though there were exceptions, including me.  My family were middle class Presbyterians. Read more
Bryan Tann has quit his job as a corrections officer at the Cheshire county jail aka the "Keene Spiritual Retreat" and has come out in favor of liberty. He recently had me on his YouTube show, "All Things Bryan Tann", where we discussed a wide array of issues:
Look for more from Bryan in the future here at Free Keene.
The universe really is an amazing place. Here's a story that I shared on Facebook and thought you might enjoy:
I had a really special experience on the last day of PorcFest. I left a $100 tip for the maid(s) with a note that said something like "do with this as you see fit" and also left them a gram of silver that I had found on the ground the day prior.
The universe showed me the consequence of my action! As I was visiting the front desk at Roger's Campground & Motel for something unrelated, I got to see the two young ladies that were on duty as maids that day excitedly come in and tell their boss, Samantha, something like, "I thought we were having an awful day, but look at what we got!". Samantha replied that some people appreciate the hard work they do. She asked them what room it was from and they reported my room number. I didn't say anything and when they left, Samantha asked, "Wasn't that your room number?", and I affirmed. She explained that the maids were pooling all their tips for the week of Porcfest, so all five would get a piece. They had agreed to the pool split in advance to avoid any infighting that might crop up. Good idea. I had hoped that the maid who found it would share it with her coworkers and not hold it, and she didn't!
What a cool experience – thank you, universe. I didn't expect that. It was wonderful to see. PorcFest FTW.
P.S. They were also curious about the silver. Samantha's answer to that inquiry was something about how they could probably get cash for it in town.

I had a weird experience while filming Robin Hood in Keene today. I was in the middle of recording when an angry man approached me, offered his opinions into my camera, and then threatened to destroy it. He stole the camera from my hands, and suddenly a man appears. Watch what happens next:
Click "Read More" to see the license plate of the car from which this angry man came:
This recently released short documentary really does a great job of introducing why the Free State Project's wide spectrum of geographically concentrated pro-liberty activism is the most viable solution to achieve liberty in our lifetime:
Please share this video. If you aren't yet a participant in the FSP, please join now and plan your move. With your help, we can be free.
When the Keene Bitcoin Network was launched on Facebook in early February, one bitcoin was worth $25 USD. One bitcoin is now nearly $90 USD.
The federal and state governments should be very scared of the bitcoin. It puts the power of your money back into your hands, instead of the state's. Learn more about bitcoin at WeUseCoins.com
Email your news tips and suggestions to multiple bloggers at News at FreeKeene.com