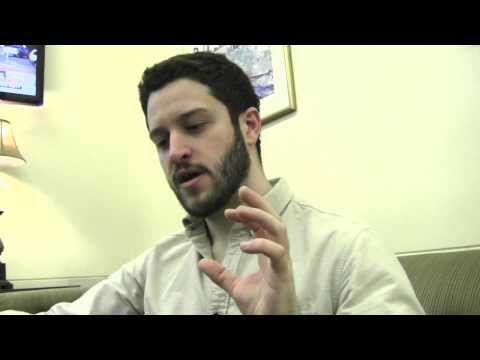 Cody Wilson has a unique relationship to the intellectual property that he has been developing for the past few years. He has designed three dimensional, printable plastic firearms accessories and essential parts, including rifle lower receivers, extended magazines, and the first functional printed plastic pistol, known as the Liberator. However, intellectual property laws in the United States prevent him from being able to directly share
these designs with the world. While courageous others risk fines or jail time for hosting the schematics independently, the information produced by Defense Distributed is essentially illegal. The reason for this is that the IP laws unique to munitions technology specifically state that all intellectual property related to munitions are deemed to be under the ownership of the US military. As a crypto-anarchist, Cody is interested in neither profiting from nor restricting the sharing of his designs, yet his wishes as the product's creator are rebuked by federal statute so as to place an artificial limitation on the advancement of the technology. Despite the restrictions and the uses of intellectual property laws to limit the free flow of information and media, Defense Distributed continues to stand for the right of producers to share their created items freely, understanding that ultimately ideas cannot be owned. The above interview was filmed on 22 February 2014 at the Crown Plaza Hotel in Nashua, New Hampshire. Read more
This week's AKPF #1, Forum Blazing Conference reflects on a new direction following the NH Liberty Forum of 2014, from which footage will appear in next week's episode.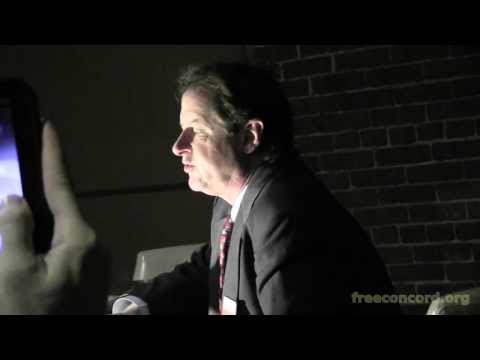 0:00 – Cheshire TV disclaimer
0:10 – Huey Newton interviews William F Buckley on the colonist position

5:15 – Irvin Rosenfeld blazes up in the New Hampshire statehouse smoking room in Concord on 12 May 2012
26:45 – Jeffrey Tucker talks to the Russia Today RT about bitcoin and the incarceration of Charlie Shrem
28:50 – End disclaimer
Join a panel of Bitcoin experts to discuss the technology and how Bitcoin is helping business and liberty activism. Presented by the host of Let's Talk Bitcoin, Stephanie Murphy. Panelists to include Blockchain.info's George Mandrik, Neocash Radio host JJ Schlessinger, and Matthew Carano – the owner of Bitcoin-accepting brick-and-mortar business The Pao Cafe.
All of the people you'll see interviewed in this package for FOX Business by reporter Hillary Vaughn are Free State Project early movers.
The Bitcoin buzz continues in NH mainstream media with the Nashua Telegraph's article on the subject that features Free Keene's Darryl and Keene's Corner News.
FSP Participant Neal Conner was recently interviewed by a Fox News correspondent after he advertised his car for bitcoin, and the Concord Monitor recently reported on the wide range of goods and services available for bitcoin. However, in what is believed to be the first time a car has sold for bitcoin in New Hampshire, vlogger and new mover Robert Mathias (aka Voluntaryist Rebel) purchased a 2006 Nissan Sentra from Free Keene blogger and radio host Darryl W. Perry using bitcoin.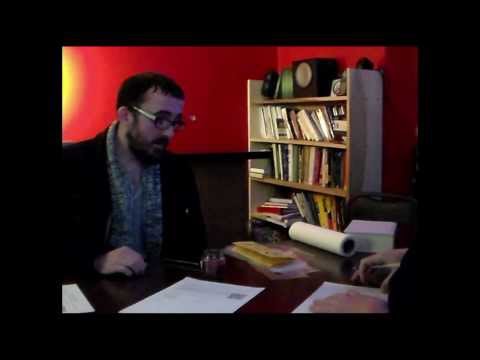 Bitcoin-accepting, activist-run businesses are making more headlines in New Hampshire! Not long after the Union Leader's feature story, the Concord Monitor follows-suit with a similar story that features Fitzwilliam's "Stone Farm" Bed & Breakfast!
Here's the piece from the Monitor's Annmarie Timmins:
Several weeks ago, the Wall Street Journal carried news of a couple who tried to live off bitcoin, a digital currency in its infancy, for 101 days across three continents. The duo may have struggled less had they confined their experiment to New Hampshire.

Here, bitcoin will buy you gas in Twin Mountain, lunch at a Newmarket cafe, martial arts lessons in Derry and a night's stay in Fitzwilliam. Read more
Multiple Free State Project participants are interviewed for this feature story in the Union Leader all about businesses in NH that are accepting bitcoin!
A stone foundry in Rochester, a martial arts studio in Derry, a chiropractor and a cafe in Newmarket and law firms in Concord and Manchester have something in common.

They've joined the growing number of New Hampshire businesses that accept Bitcoin, a virtual currency that exists only on the Internet, as a form of payment.

The Granite State's reputation as a hotbed of activity for the digital currency was enhanced last week, as visitors to the Consumer Electronics Show in Las Vegas got a peek at the first Bitcoin ATM, created in Manchester by brothers Zach and Josh Harvey. Read more
This weekend I learned that a member of my community was arrested. Being naturally curious and a reporter for and about my community, I investigated. Countless people have messaged me asking for more information. Well, Ian beat me to it and published this blogpost detailing what he learned. I called the prosecutor, "Jim" Sawyer (603-524-2330) to ask him to drop the charges for these victimless crimes.
Let this serve as a reminder: Most of us are just one mis-step away from formal incarceration. It can happen as easily as getting pulled over, and BAM! 5 charges that will ruin your life. Is this the world you want to live in, or are you going to do something to change it? Creating a free society requires courage to think, speak, and act for yourself.
A new twenty-nine minute art film to be aired on Cheshire TV has premiered on the AquaKeene youtube channel. Render Unto Obamacoin takes an anthological approach to the hefty subject of Obama Coin. In this new age of competing digital currencies, the old method of physical storage of material value reaches its bottom in the popular wave of Obamacoins that swept the market in some areas of the american united states following the forty-fourth commander-in-chief's installment. The federal reserve coins painted gold and plastered with stickers of Barack Obama's profile sold for a significant factor more than their face value after appearing on disturbing television infomercials. Render Unto Obamacoin explores themes of consumerism and youth exploitation in political propaganda over the course of its twenty nine minute runtime. Share your favorite currency, including Obamacoin, with a loved one this December festivals season. All content featured in the film was sourced from YouTube and released to the creative commons of the world.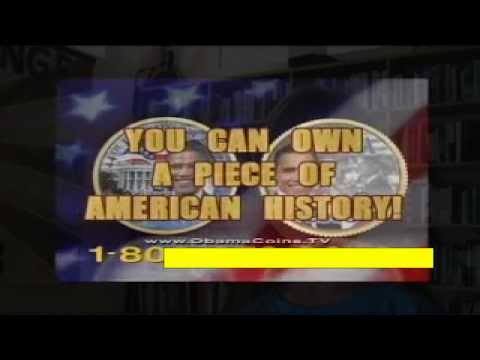 Email your news tips and suggestions to multiple bloggers at News at FreeKeene.com