This week's AKPF #1, Forum Blazing Conference reflects on a new direction following the NH Liberty Forum of 2014, from which footage will appear in next week's episode.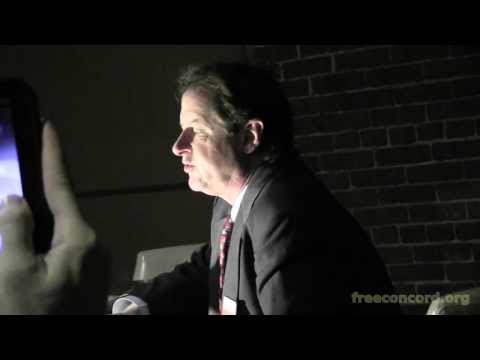 0:00 – Cheshire TV disclaimer
0:10 – Huey Newton interviews William F Buckley on the colonist position

5:15 – Irvin Rosenfeld blazes up in the New Hampshire statehouse smoking room in Concord on 12 May 2012
26:45 – Jeffrey Tucker talks to the Russia Today RT about bitcoin and the incarceration of Charlie Shrem
28:50 – End disclaimer
Thursday Darryl and I appeared at the state house in Concord for the Criminal Justice committee hearing of a new cannabis decriminalization bill that would reduce the penalty of possession of up to an ounce of cannabis to only a violation punishable with a $100 fine.
The committee is full of people who know this issue and are very educated about decriminalization and legalization. This bill has passed the house several times in the past, by a wide margin. Perhaps that's why the police actually didn't show up! Normally they show up in uniform to oppose any decrim proposal, but not this time! However a couple of state attorneys, one for the attorney general's office and another from the "department of safety", did show up to support the status quo and they got GRILLED by the committee:
Here's a full video of the very entertaining hearing, courtesy Biker Bill:
While other states like CT and NY have recently passed more gun control legislation, New Hampshire's state house today soundly defeated a proposal to ban all personal firearms sales! There really is no place like New Hampshire, where Republicans tend to vote for gay marriage and Democrats tend to vote against gun control measures! (If you love liberty, you should join the Free State Project and move here and get active!) Here's a rundown from Examiner.com:
Today was the big vote on HB 1589, a gun control bill brought forth by House Democrats. As has been previously discussed, this bill was based on false premises, bogus studies and statistics that did not apply to the Granite State. An amendment was brought forth by Representative Laura Jones which would require a study commission be set up to further study the bill. This amendment passed with 177-175 votes.

HB 1589 was officially amended to a study commission which was then voted on by the House in an overwhelming win of 242-118, essentially killing the bill. There was a further motion to be sure the bill was sufficiently dead and buried that then passed by 244-113. This was a defining victory for the gun rights activists in New Hampshire who have been working non-stop against the out-of-state gun control advocates who wrote this bill and were pushing for its passage. Read more
Today's Monitor published a story which covers the public hearing on a bill designed to curb police militarization by limiting what grants law enforcement agencies can be approved for in New Hampshire. The hearing was attended by the usually mute Keene police chief Kenneth Meola, who praised the BEARCAT's presence in Keene for its low cost. Check out the story linked below by Kathleen Ronayne:
http://www.concordmonitor.com/home/10458725-95/nh-rep-introduces-bill-that-would-ban-bearcats-in-communities-statewide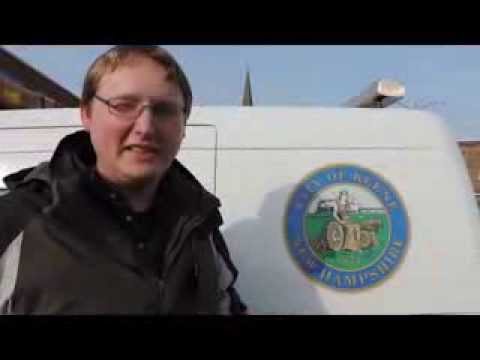 This informative installment of AKPF #1 takes you all the way to Concord, NH to sit in on the exciting hearing on the wiretapping law for the state, which currently is responsible for granting police the authority to kidnap and rob from innocent human beings under the guise of combating illegal recording. We even hear from bureaucrats who admit their deep-seated fear of recording devices and the individuals who wield them, as well as receiving updates from the cannabis legalization progression in Colorado. In a world where herbs are legal, the ability to make objective records is sure to follow closely behind.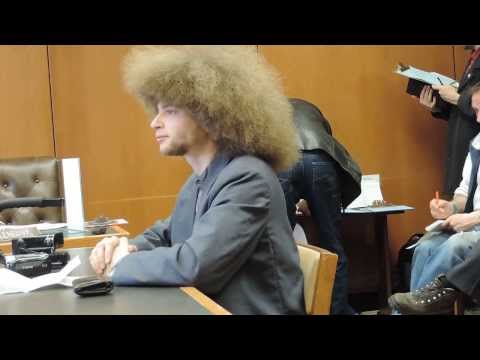 Yesterday's hearing on proposed changes to New Hampshire's RSA 570-A, the wiretapping statute, did not take long to become a symposium on Robin Hooding. With the first mention of the practice coming from the bureaucratic spokesperson Ann Rice, representing the Attorney General's office, two Robin Hooders present (myself and Ian Freeman) also spoke on the bill. The president of the American Federation of Teachers' New Hampshire chapter, Laura Hainey, denounced Robin Hooders while speaking at the hearing, and even went to so as to fear monger that the Robin Hooders would multiply if negligible codifications to the law were effected.
Essentially, the house bill 1550 is a well intentioned piece of legislation that ultimately changes nothing about the current law. It does attempt to clarify it from its current convoluted and confusing state. For example, the word 'consent' appears in the law, yet reading the letter of the law, nothing more than relaying the knowledge that one is being recorded is necessary to make fully legal an audio recording in a setting where one is lawfully permitted to be outside of explicitly public settings. Despite this, even the representative from the attorney general's office, Ann Rice, continuously referred to the current law as requiring consent from all parties to produce audio recordings. Read more
Last Friday, January 17, 2014, the state of New Hampshire published a press release regarding the dangers of marijuana (cannabis). In this press release they claim that 9.6% of youth aged 12-17 had reported regular use of cannabis. Joe Harding, the director of the Bureau of Drug and Alcohol Services (BDAS) is quoted using the words "disturbing" and "alarming" and goes on to say, "This underscores the need for us to collaborate with not only our partners in the field, but also businesses, law enforcement, the medical field, and schools to implement proven strategies to prevent youth use of marijuana."
I would like to point out that, according to the Bureau of Drug and Alcohol Services publication, New Hampshire State Epidemiological Profile of Mental, Emotional and Behavioral Health they provide the number of 12-17 year olds who reported having participated in binge drinking within the past month at 11%, more than had tried cannabis in the same time frame. I would like to point out that this 11% is for those that claimed to have participated in binge drinking. Binge drinking is not only use, but abuse, of alcohol.
Taking a closer look at these two substances, I would like to compare their dangers as well. According to the Center for Disease Control and Prevention, the mortality rate linked to alcohol consumption was 15,990 related to alcoholic liver disease and another 25,692 related to alcohol induced deaths — excluding alcohol related accidents and homicides in 2010. There were no deaths at all listed as being caused by cannabis. Not a single one.
The BDAS reports that between 2001 and 2006, between 35% and over 45% of motor vehicle crashes were related to alcohol consumption. While, according to Epidemiologic Reviews, published by Oxford University Publications, "Some studies indicate that marijuana use alone has minimal effect on driving performance, while others report an increased crash risk when combined with other drugs". Read more
Wednesday's vote in the New Hampshire state house was historic. According to the Marijuana Policy Project, it was the first time ever that any state legislative body has voted to legalize the plant! It's an indicator of how much public opinion has changed on this issue – politicians can't ignore it anymore. Many politicians in NH are listening and many have changed their minds on this issue. It's not over, however, the bill now goes back to committee for further tweaking, then will be voted on again by the house, then if it passes again, the NH senate, and finally will reach the hypocritical governor Maggie Hassan.
Hassan has pledged to veto the bill, but the pressure is now on and will only be turning up. In fact, you can help by signing this petition at change.org to tell Hassan to step aside and let this pass.
Hassan's office staff acknowledged the large number of contacts they've been getting by people who want to see cannabis legal and issued a pathetic statement affirming her intent to veto, for the children of course. Nevermind that Hassan actively pushes the official state vodka – something that actually *can* harm children and adults.
The house discussion and vote was somewhat confusing to newcomers observing the goings-on, but thankfully liberty-loving state rep Mike Sylvia explains the process for us as well as his critical role. This is an excellent introduction to the workings of the state house:
Here is the quick primer on how it works:

A bill is introduced and assigned to a committee (easy so far). The committee has public hearings where interested parties testify and the committee gets a full education on the topic of the bill. The committee may amend the bill if they choose to. Ultimately the committee will vote on the bill, their vote will be a recommendation to the full house when the bill is voted upon on the floor in session. Read more
This morning, I confronted the governor of New Hampshire, Maggie Hassan, over her pledge to veto cannabis legalization. She holds quite the hypocritical position, considering she also supports selling the hardest drug known to man, alcohol. Not only does she support the sales of liquor (as the state is the monopoly liquor seller in NH), she's also a liquor pusher – having announced recently that the state of NH now has its own official vodka.
With an overwhelming 250-97 vote today the NH house of representatives voted down a piece of legislation that would have brought even more of the police state to New Hampshire – the license plate scanners bill (HB 675). All 49 other states have these invasive, privacy-destroying devices and with today's vote, New Hampshire's state reps have refused this attempted advance of the police state. Yep that's right, NH has no red light cameras AND no license plate scanners. We're not totally free, but we're free-er!
Additionally, the reps then voted to "indefinitely postpone" the bill rather than mark it as "inexpedient to legislate" – that means that it can't be attached to another bill. It's dead.
Thanks to all the NH native liberty-lovers and Free State Project participants who called their state reps about this issue. Things are only going to get better here as more libertarians make the move as part of the Free State Project! If you care about freedom and actually want to make a difference, there is nowhere better than the Shire!
Email your news tips and suggestions to multiple bloggers at News at FreeKeene.com