If you loved last week's debut of AKPF #1, you're going to be anxious for next week after you see the latest episode of Cheshire county's hottest new variety series. Now available through AquaKeene, Free Concord is pleased to present episode 02, Monolith.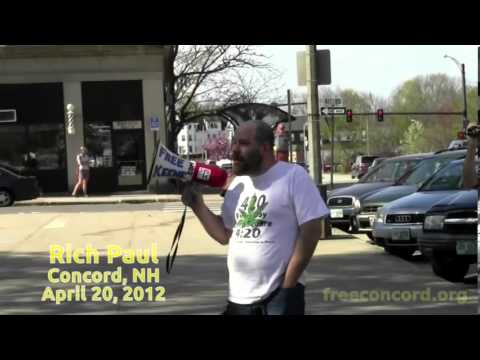 1. 00:10 Opening AKPF/ATHF Crossover Ska Theme
2. 01:40 Graham introduces the first submission by Trotting Bear Studios Martial Arts and Fitness Center

3. 02:22 Nintendo Mario Super Robin Hooding Video Game
4. 06:07 Fancy Pants People's science universe hour with special guest Michio Kaku
4. 14:09 The latest from the Rich Paul trial courtesy http://freeconcord.org
5. 28:22 Closing credits with Sarge Stern and MJ
Special guest host Graham Colson reps the AKPF #1. Ep. 03 premieres May 27 2013.
In an entry published two days prior, you may recall reading about two theatrical monologues delivered at the state house which prompted a response from the Concord Monitor and from satirical blogger Susan the Bruce. And now, after one week's wait, both performances are available on the internet for your viewing pleasure! Through the powers of Vimeo, you can see and hear both of the performance pieces as stand-alone orations, in addition to versions accompanied by their cinematic inspirations. Many thanks to Adam and Edgar for interjecting some culture into the otherwise drawn out and dreary budget hearing. Mr. Sutler's performance is entitled The Law's Coming (also with cinema overdubs).
Last Thursday, I spent a good portion of the day at the New Hampshire state house, waiting to film a dramatic performance by two artists identifying themselves as Adam Sutler and Edgar Friendly. It was a harrowing experience, as the budget analysis is among the most drawn out public hearings in the state each year. Bureaucrats and their supporters from around the state gathered to plead for their slice of the pie.
Adam's testimony went over the heads of most as it was the first one called following the dinner break. Edgar was called hours later, and his presentation drew the suspicions of the senate panel chair, who questioned its relevance to the budget and called for an end to the performance after two minutes.
The record of these performances is scheduled to appear on the internet shortly, but in the meantime, the Concord Monitor's Ben Leubsdorf and satirical blogger Susan the Bruce have published their own analysis of the theatrics. From the Monitor:
The Senate Finance Committee got punk'd Thursday night.

The committee's public hearing on the state budget was already past the four-hour mark (en route to a final running time of six hours) when a man who had put his name down as Edgar Friendly was called to testify. Read more
This recently released short documentary really does a great job of introducing why the Free State Project's wide spectrum of geographically concentrated pro-liberty activism is the most viable solution to achieve liberty in our lifetime:
Please share this video. If you aren't yet a participant in the FSP, please join now and plan your move. With your help, we can be free.
Here is the interaction Dave Ridley had recently with a not-so-friendly state representative Peter Sullivan: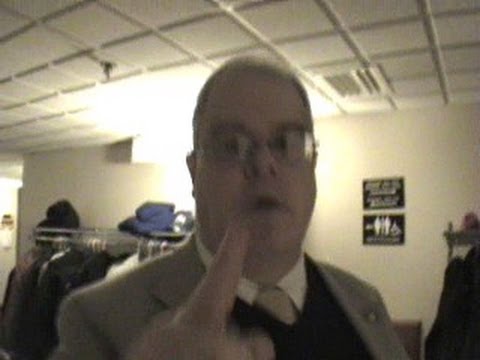 Read more
A crowd of about 100 people gathered to celebrate the 4/20 holiday at 4:20pm in front of the state house in Concord this evening. This years' event was hosted by the NH Teapot Party, covering for the usual organizing of the 420 Foundation. Rich Paul, founder of the 420 Foundation and outspoken opponent of the war on drugs was convicted on Thursday afternoon by jury on multiple counts of cannabis distribution. He remains detained while awaiting sentencing, and today marked the first annual celebration without Rich since the rallies began in 2010.
While Rich was blasting his ideas through a bullhorn last year, the New Hampshire Drug Task Force as well as the FBI Joint Terrorism Task Force were conducting an investigation into Rich's not-so-discrete sale of cannabis. Multiple purchases totaling 81 years of prison time were made through a confidential informant who himself had been busted for heroin distribution. Despite the questionable ethics and honesty of the DTF, FBI, and the confidential informant, the jury did not find Rich's victimless crime worthy of nullification. Unlike many involved in the drug trade, who profit from actions that they hide from public scrutiny, Rich's openness made him an easy target, though he was incorrectly profiled as an easy mark. When told that his charges would go away if he would incriminate others for the FBI and DTF, Rich courageously stood on principle and said, 'No'. In a way, Rich is going to jail in place of the unknown others whom he chose not to involuntarily substitute for his position. Read more
On April 11, the Senate Judiciary Committee held public hearings on the 1/4 ounce marijuana decriminalization bill and the industrial hemp legalization bill, and the Senate Health and Human Services Committee held a public hearing on the "therapeutic cannabis" bill.
Bill Alleman aka Biker Bill filmed all three hearings, and posted highlights on his youtube channel. Read more
I love having Dave Ridley roaming the halls of the state house. Here he questions several cops about testifying against cannabis freedom:
Dave Ridley's interview with a freedom-hating state representative continues. In this video the rep dismisses the violence of the state as "not aggression", because by not paying taxes or obeying, that you are choosing not to be "part of the team" or "the collective", so therefore punishing you is totally fine. This is psychopathy:
Republican state rep Neal Kurk's "A-" liberty rating (as per the NH Liberty Alliance) should take a tumble this year with his awful "anti-drone" legislation that threatens all people with criminal charges for photographing houses from the sky. This would restrict anyone, private or government, from flying a camera-equipped drone or even taking photos by satellite, which would mean he's even targeting Google Maps!
Kurk's proposed legislation doesn't even address drones with guns – only photography!
His behavior on-camera is as ridiculous as his legislation as he covers his face and escapes from Dave Ridley's questions:
Send your news tips and suggestions to multiple bloggers at News@FreeKeene.com