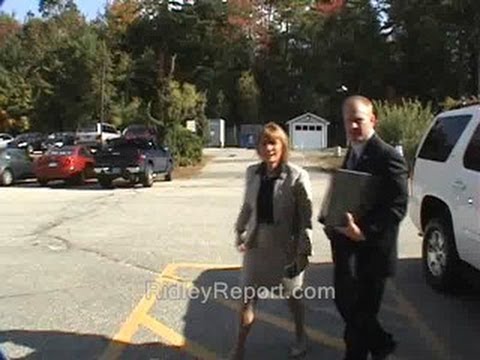 New Hampshire governor Maggie Hassan was recently ambush interviewed by Dave Ridley multiple times at the same event as she greeted constituents and took photographs with young people. The topic of the interview was the electronics raid exacted on Garret Ean by state police investigator Joseph DiRusso on June 26, which resulted in a 55 day
confiscation of the device. When the camera was returned on August 19, it had some minor vandalism scribbled on the underside by unknown agents of the state.
Throughout the entire video, the governor of New Hampshire does not once seem to so much as acknowledge Ridley's presence. After the chief politician is back in her vehicle, Dave turns his camera to her driver, asking if it's appropriate for the state's chief executive to ignore the state's number two most popular youtube channel. He follows his boss' lead and
also gives the journalist nothing but a silently bowed head. Maggie Hassan has also been evasive with independent media in the past, including when the topic of the ambush interview asked the newly-inaugurated Hassan about NH independence.
Concord police will be receiving a Ballistic Engineered Armored Response Counter Attack Truck, after an 11-4 vote by the full city council in favor of accepting the military-style vehicle funded by a Department of Homeland Security grant to the Lenco corporation. The fire chief closed the building to many attendees, calling capacity at a reported 70 guests. Drum circles, light shows, sign waving, videography, and socializing occurred in the courtyard outside of the council meeting location on Green Street. Media from around the state observed proceedings both inside and outside of the chambers. Dave Ridley has already posted an ambush interview of Concord police chief John Duval to his youtube channel, in which he asks the top cop if he expected anyone beyond DHS bureaucracy to read his grant application. Ridley's coverage, from which more is to be expected later, is embedded below.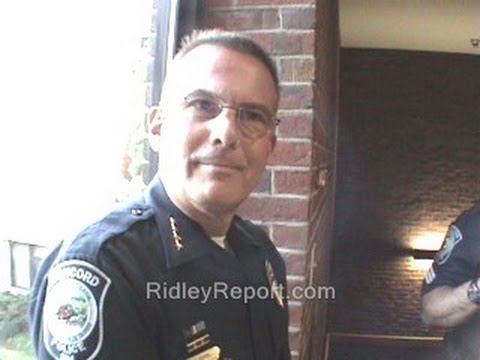 Tony Schinella's article at Concord Patch includes quotes from city councilors on both sides the issue, who were reportedly offered copies of Radley Balko's Rise of the Warrior Cop while they were considering their decision. After word of the vote came out to the crowd, the message on the green beam laser pointed at a nearby steeple read, "BEARCAT FOR SALE CALL 911″. Read more
This morning on NHPR's "The Exchange" with Laura Knoy about the Free State Project's first decade in NH, the haters were on the attack against liberty activists here in Keene. Keene activism dominated the conversation with FSP guests Carla Gericke, Joel Winters, and Carol McGuire (both are state representatives – Joel a democrat and Carol a republican).
Perhaps the host of the show will have another episode actually featuring Keene activists who can respond to the ridiculous critics. The usual complaints of toplessness in front of middle schoolers, smoking pot, harassing crossing guards, police, and court staff and other misinformation came up and the guests' answers were dodgy at best or outright attacks on Keene activism. Carol McGuire, for instance, agreed with the host when she asked her if she thought Keene was a "black eye" on the Free State Project.
One thing is for sure, as Joel Winters points out, Keene activism gets people talking. Too bad none of the speakers on the show bothered to address the ridiculous critiques straight on. No one pointed out:
Republican state rep Neal Kurk's "A-" liberty rating (as per the NH Liberty Alliance) should take a tumble this year with his awful "anti-drone" legislation that threatens all people with criminal charges for photographing houses from the sky. This would restrict anyone, private or government, from flying a camera-equipped drone or even taking photos by satellite, which would mean he's even targeting Google Maps!
Kurk's proposed legislation doesn't even address drones with guns – only photography!
His behavior on-camera is as ridiculous as his legislation as he covers his face and escapes from Dave Ridley's questions:
T'was two days ago when the Merry Men, which at the time consisted of myself and Keene native Graham, were approached by a mysterious individual wielding a phone as a videocamera. Though he declines to introduce himself, he was prompt in uploading his video to his youtube channel, Dr David Berman/MusicProDave.
Discussion of the cell phone video occupied a good portion of last evening's episode of Free Talk Live. For a confrontational encounter, I feel surprisingly relieved of responsibility to add much commentary to accompany what was digitally captured. Mr. Berman's video, my own raw video, and the raw footage from Graham's flipcam speak for themselves. The best illustration I have found thus far of the experience was uploaded by the Aqua Keene Parking Force, using all three angles and adding some additional videography skills into the mix.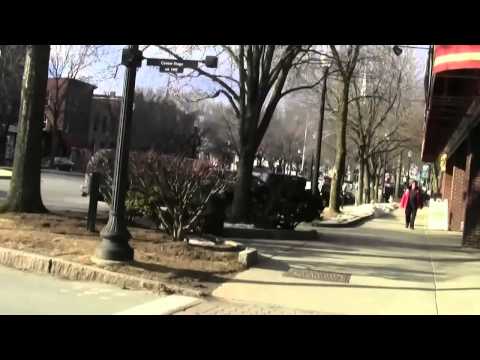 An article about David's video was published yesterday to Free Keene.
Dave Ridley gives some critical analysis to recent comment controversies. Mark Warden, a state representative from Manchester, found himself under criticism after remarks made during a hearing were reported on by the Granite State Progress blog and reposted further. Part I, The Hunt for Controversial Comments is On: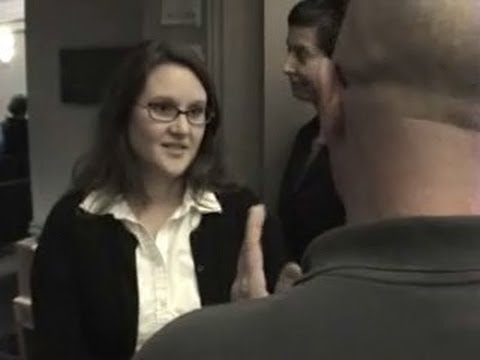 Part II, Provocateurs, Not Press…what free staters should be most on guard against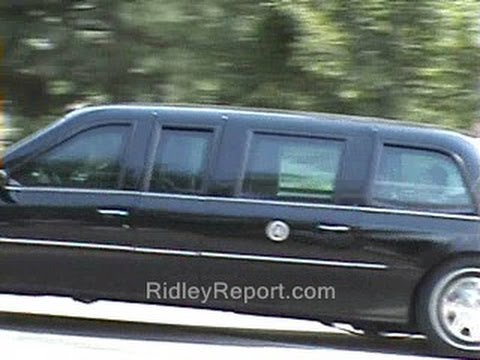 This comes in the wake of the controversy stirred by Keene representative Cynthia Chase's comments regarding actively immigrating porcupines. Ridley ambush interviewed Chase in Concord and published the video last week, which is fairly uneventful as she declines comment and moves on. In a sense, the videographer was throwing a softball by asking, 'Do people get too focused on controversial comments and not enough on people's actions?'
Today's 2013 NH Liberty Forum presentation video is none other than footage from the screening of the unreleased documentary Vote Jesus: The Chronicles of Ken Stevenson. Presidential hopeful Vermin Supreme went undercover as Ken Stevenson in 2008 to make the film, remaining in character while engaging with numerous figures from America's christian right. In the post-screening Q&A, Vermin discusses the history of the project and the potential for a release of some version of the film in the future. You may recognize the self-declared Emperor of the New Millenium as featured in previous Free Concord content: Election summary The Most Least Important Primary, Capitol Center debate arrest coverage, On the Campaign Trail with Vermin Supreme, Arrested on Election Eve: Why not to talk to police, Tough Questions on Oral Hygiene interview, and presidential endorsement Why You Should Consider Vermin Supreme in 2012.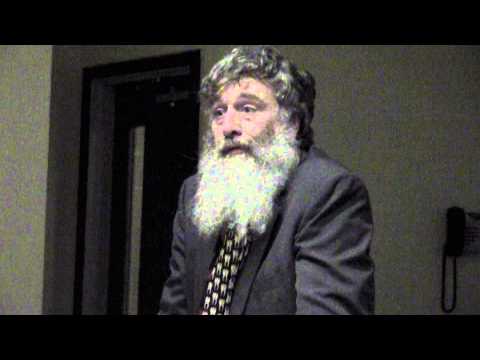 I'd like to thank you all for enjoying my playing, and having fun with pretend, and coming up with these outrageous things, and running with them, and letting the people at large, and the media think that it's something real. You people are a force multiplier for this sort of absurdity, this sort of surrealism, this sort of critique of American politics, and I think the more people that get involved and take this sort of tact, the better.
Yesterday demonstrations were held across the US in support of firearm freedom. In Concord, hundreds attended a roughly two hour rally to oppose further restrictions on rights to self defense technologies.
Nobody was sighted counter-protesting, though at an antiabortion rally which occurred hours prior, a crowd was demonstrating in opposition. A photo from the steps of the state house was featured in a Time magazine article on the national rallies. An unedited video playlist features footage at Fr33manTVraw.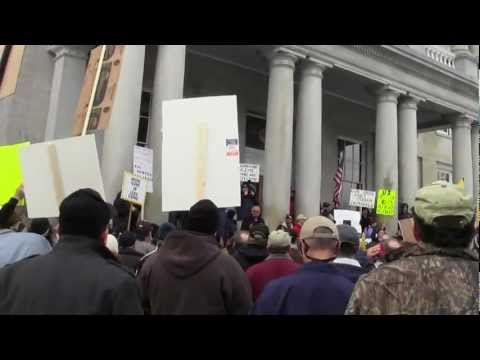 What Free Staters are and aren't

Tuesday, January 15, 2013

The two anonymous editorials that Foster's has printed in the last week regarding the Free State Project reflect a lack of understanding that I've found only in the most closed minded individuals, left or right, here in New Hampshire.

In early 2001, Yale doctoral student Jason Sorens brainstormed about what might happen theoretically if libertarians got together in one place. In the ensuing 10 years, the reality far surpassed anything young Sorens could have imagined, and he's said so many times. Quoting his original essay as gospel or blueprint misses the boat entirely, nobody but the most strident opposition are even reading it. Certainly the 13,500+ current signers to move aren't, nor the 1,000+ who have moved over the last 8 years. Professor Sorens wrote a "10 years on" sequel essay refuting much of what he wrote back then. Theory: 20,000 activists. Reality: Far less are needed, and more effective than he imagined.
The former Cheshire county attorney and even more former NH Attorney General was arrested last evening for driving while intoxicated. State police received a report of an erratic driver on Rt. 9 headed toward Keene before his vehicle was intercepted and he was arrested. Heed resigned from the highest lawyer's office in the state following a sexual harassment allegation in 2004, and has been with the Cheshire county government's legal team since 2006. He suddenly resigned in November 0f 2012, weeks following his reelection to the post in order to join a private firm. Heed has worked on and off as a lawyer for the state since the 1970s.
"I sincerely regret any error I may have made and I will address it in a straightforward way," the bar-certified man stated today.
Email your news tips and suggestions to multiple bloggers at News at FreeKeene.com