The Amazing Silence: Joan Roelofs on the State of the Antiwar Movement
On Friday, November 16 at the Unitarian Universalist church in Keene, New Hampshire Peace Action hosted a presentation and discussion with author Joan Roelofs. Joan is a former professor at Keene State College and the author of Foundations and Public Policy: The Mask of Pluralism and Greening Cities: Building Just and Sustainable Communities. In her presentation, she theorizes the reasons for the disappointing state of antiwar movement, given the chronic militarization of the globe. See the playlist embedded below for the full hour and forty minute discussion on focusing through the distractions to confront the issues that most threaten peaceful human existence.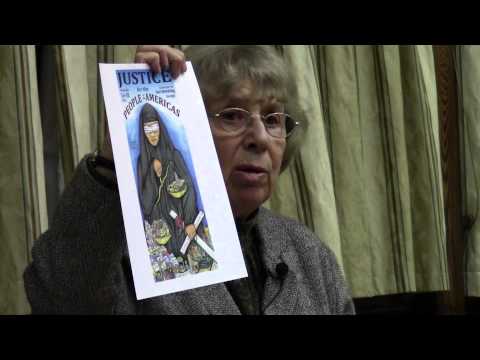 Want to discuss rather than just commenting here?
Visit the Shire Society Forum
.
Email your news tips and suggestions to multiple bloggers at News at FreeKeene.com