Yesterday morning, I sat down with city attorney (or court jester to use the royal parlance) Thomas Mullins, who was responsible for signing the paperwork filing suit against the Merry (wo)Men allegedly associated with Robin Hood of Keene. I was trying to find out why I was named in a 'harassment' lawsuit along with five others. I came only to represent myself and was pleasantly surprised to learn that the city's position is that the purpose of Robin Hood of Keene is to engage parking enforcement officers in psychological warfare. Mullins used the phrase "emotional violence" to describe Robin Hooding. "You want them to quit. Everybody wants them to quit," Mullins asserted. "From our perspective, you're trying to force the termination of these individuals by getting them to quit."
It seems that city bureaucrats have some gross misconceptions about the goals of Robin Hood of Keene. Over the course of the meeting, there was no specific instance cited in which I had done anything to wrong parking enforcers. For this reason, I offered to agree continuing not to commit any crimes against parking enforcement and suggested others would likely do the same to bring about a mutually beneficial conclusion to the lawsuit. The city's attorney wasn't ready to put forward an agreement yet, but suggested that there will be discussion of such. Below is a transcript of the meeting constructed from memory and extensive written notes, as Mullins had refused to engage in dialogue if an objective record was to have been made. Read more
Thanks to David and crew for the interview: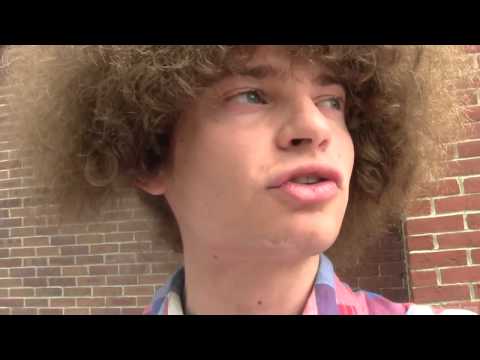 Today I took the initiative to do what lawyers do before taking cases before the court — discussing the matter with the opposition. After passing through district court security at City Hall, I headed upstairs to see if city attorney Thomas Mullins was available. We scheduled a time to meet tomorrow morning to discuss the world-famous Robin Hooding lawsuit. While not open carrying my camera at the time, Mullins laid down a non-negotiable prohibition on electronic recording as the condition under which he would be willing to have a dialogue. I find it unfortunate that city officials are not willing to be objectively accountable in dialogues regarding public matters, but I will be permitted to take at least written notes.
It's worth considering that City Manager Prince John MacLean has regarded Robin Hooding as inherently "harassing" since he made public statements collectively deriding its participants in a Keene Sentinel cover story dated 11 April 2013. Prior to and after this, not once did any representative of the city raise concerns about "harassment and intimidation" to the accused directly as is alleged in the six-defendant lawsuit.
The condition upon which I enter the dialogue tomorrow is that I represent no person except for myself, and that no person represents I but myself. Mullins informed myself that if I were to have paid a lawyer to field the case for me, that he would then be prohibited from having communication with me in any manner but through my attorney.
People were constantly at the Lammasu table at Bitcoin 2013 where Free State Project participants and entrepreneurs Josh & Zach Harvey and Matt Whitlock were showing off a fully-functioning prototype of their Bitcoin ATM. They even dropped by the CNBC studios and gave them a demo:
On Monday May 20, after the security theater closed, Nemi (Free Talk Live co-host) and Graham delivered bouquets of flowers to "Prince" John MacLean and Thomas P. Mullins, the City Manager & City Attorney respectively. The flowers were delivered to thank them for all of the news coverage they have brought Free Keene, Robin Hood and the Free State Project.
To learn how MacLean & Mullins have helped bring this media attention, see here, and here. Here's video of the delivery: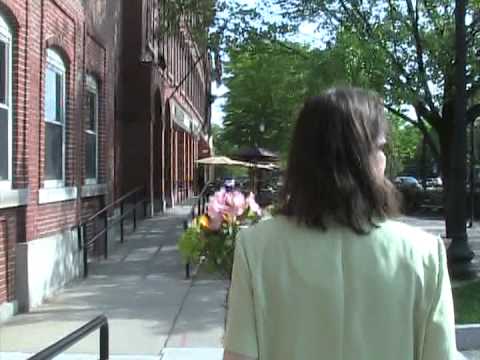 Here's an editorial from the Washington Times supporting Robin Hooding:
New Hampshire residents take the "Live Free or Die" slogan on their license plates seriously. Municipal governments use every shady trick to squeeze revenue from the citizenry, but Hampshiremen are fighting back. The bureaucrats are in enough lather to shave their whiskers.

Good Samaritans in the city of Keene, styling themselves as "Robin Hood and his Merry Men," are gallantly topping off parking meters before they expire, ensuring their neighbors will be spared an expensive and unnecessary ticket. Read more
If you loved last week's debut of AKPF #1, you're going to be anxious for next week after you see the latest episode of Cheshire county's hottest new variety series. Now available through AquaKeene, Free Concord is pleased to present episode 02, Monolith.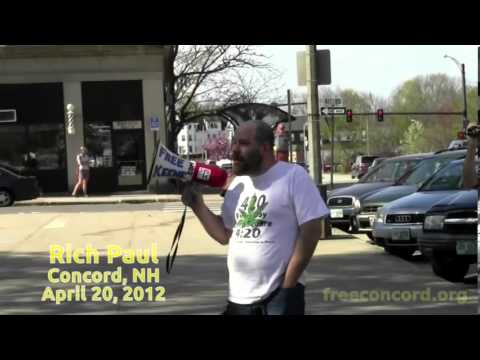 1. 00:10 Opening AKPF/ATHF Crossover Ska Theme
2. 01:40 Graham introduces the first submission by Trotting Bear Studios Martial Arts and Fitness Center

3. 02:22 Nintendo Mario Super Robin Hooding Video Game
4. 06:07 Fancy Pants People's science universe hour with special guest Michio Kaku
4. 14:09 The latest from the Rich Paul trial courtesy http://freeconcord.org
5. 28:22 Closing credits with Sarge Stern and MJ
Special guest host Graham Colson reps the AKPF #1. Ep. 03 premieres May 27 2013.
Prince John, on behalf of his court jesters and their enforcement units, has penned a desperate response to the global outpouring of support received by Robin Hood and the Merry Men following the royalty's frivolous lawsuit against us. Through a royal proclamation published in Saturday's Sentinel, the Prince builds upon his deceitful characterization of individuals that he first perpetuated in a Keene Sentinel cover story over a month ago. Prince John continues to demonize those who participate in Robin Hooding, conflating our actions to 'intimidation' and 'harassment'.
Considering the amount of self-righteous fluff sandwiching the Prince's sentences, royalty seems to understand the extent to which they have dug themselves into a hole with a baseless lawsuit against six activists. Whatever the city's true motives, we can trust in our leaders that this action had "nothing to do" with revenue. "The city has no interest in whether or not these or other individuals wish to pay the parking meters, and no claim about this practice is made in the legal action…This is definitely not about parking meter money. On behalf of your mayor, Kendall Lane, your elected city councilor, and your dedicated city employees, we are all honored to work for you and this wonderful community," MacLean assures. Fancying himself an omniscient ruler of his subjects, the Prince even alleges that he can peer into the minds of those he sues. Weaving two different interpretations of the motives of the Merry Men, the Prince begins, Read more
Over the last few days I've appeared on radio in a few places and more are scheduled for next week. Of course, we've been talking about Robin Hooding:
Ian Interviewed on KSKY-AM by Mark Davis about Robin Hooding:

Ian Interviewed on WXDE-FM with Dan Gaffney:

Ian Interviewed on WSPD-AM Toledo with Fred Lefebvre:

Thanks to MSN's Eli Epstein for filing this video report about Robin Hooding and the city's lawsuit against us. Here's the text that accompanies the video: (the text is different from the video's audio)
Keene, N.H., doesn't normally have a lot in common with Sherwood Forest.

Recently, however, a group of residents calling themselves the "Robin Hooders of Keene" have made the city more similar to the fictional forest than anyone could have imagined. Read more
Send your news tips and suggestions to multiple bloggers at News@FreeKeene.com