There was a crackdown at the Smoke Down at the Liberty Bell in Philadelphia yesterday, May 18th, 2013, as police presence was at an all time high, and at an all time low for their violent thuggish behavior, when they forcefully arrested at least four peaceful liberty lovers. Much footage and controversy is coming forward about these arrests of Adam Kokesh, N.A. Poe, NJ Weedman, and Don Dezarn. The latest news indicates that Don Dezarn and the NJ Weedman were released immediately on the spot, with citations. Adam Kokesh was reported by one source to have been released, but other sources say he and N.A. Poe are now detained in the Philadelphia Federal Detention Center, to face arraignment and bail hearings on Monday May 20th.  Here is some of the footage of the whole Smoke Down event, Don Dezarn gets released at 28:41 point in the video,
The media capabilities of local governments seem to be ever improving. Just released from the bureaucrats in Keene is this rose-colored overview of the structure of civil society in southwestern NH, the Democratic People's Republic of Keene. This leaked piece will be featured in the pilot episode of Cheshire county's newest internet and television variety show AKPF #1, premiering Monday, May 13 around the globe.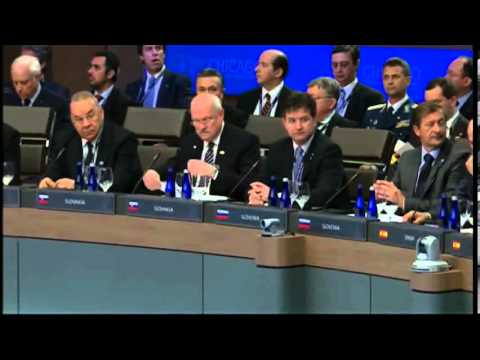 FBI Bomb Technician Phil Christiana spent the day following the attack at the Boston Marathon at the trial of Rich Paul in Keene. He gave the least consistent testimony of any of the state's actors, and even altered specific facts as his cross examination evolved. At first, it is alleged that the investigation into Rich had nothing to do with the Joint Terrorism Task Force that Christiana is employed by. It ends with Christiana admitting that he wanted Rich to cooperate with a JTTF investigation in exchange for the dismissal of charges against him.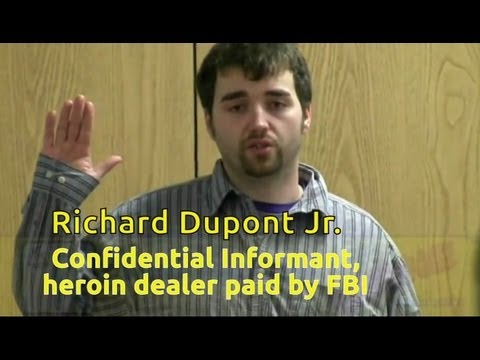 While out in front of the "town hall" with Kelly Ayotte in Fitzwilliam, NH I encountered Gary Chase, a property owner in the geographic area commonly known as Winchester. The people calling themselves the "Town of Winchester" stole over $300,000 worth of industrial equipment from his shop because he was not willing to sell his property to the town to turn it into a parking lot. This is his telling of the awful aggression against him. We then take a trip to Winchester to see the property.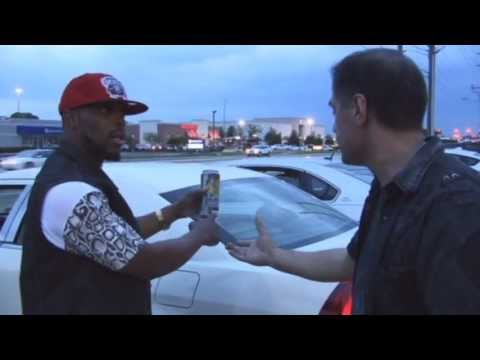 One of the most ridiculous instances of a heavy-handed plain clothes officer harassing young people and then arresting one for not following nonsense orders to leave fast enough at his behest was uploaded to youtube and liveleak on April 27. It has spread especially far today, with many sites featuring articles with the revealing video. You observe a dishevelled white man in sordid clothing approach a group of black youths and he demands to be given possession of a can that one is drinking from. The young people ask the man to identify and
he says 'police', continuing to insist that he be given the can. The iced tea/lemonade fusion drinker, X, holds the can out to display the label and reads it to the man. He begins reaching for the can, and his intentions are questioned. He then goes into arrest mode, doing a quick ordering of X off of the property, drops the 'T' word a few times, and then arrests him for trespassing. It's worth noting that the iced tea/lemonade can was not taken by police as evidence, yet displayed in its entirety for the camera, and clearly not a beverage worthy of any 'reasonable suspicion' of a crime.
This tactic is the same as taken by city bureaucrats in response to the Keene City Council Drinking Game in 2010. Charges in that case were dropped, and Round 2 of the consumption escapade went off without further police action. Since the entire incident revolved around suspicion of an otherwise legal drug, should this senseless arrest be counted as another casualty in the war on drugs?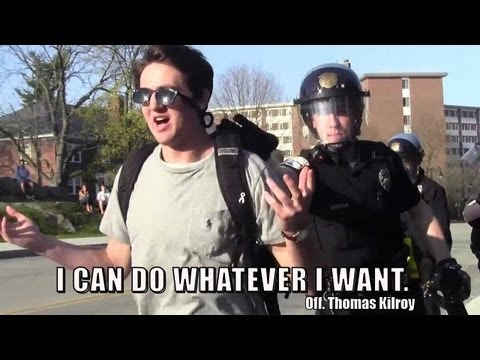 The fourth Occupy New England regional convergence was held this past weekend at the University of New Hampshire's main campus in Durham. The gathering brought together dedicated activists from around the Northeast to spend time workshopping, networking, and strategizing. In a twist of fate, riot police would descend upon the surrounding area as outdoor presentations on street medic effectiveness and bullhorn mastery occurred on the campus
green.
Presidential candidate Vermin Supreme was about midway through a session on de-escalating tense situations when chants of 'UNH, UNH' were audible from down the street directly across from the audience. Moments later, riot police appeared to be blocking the road off as students poured out of the area, many bearing cell phones in a manner suggesting that they were video recording. I wandered down for a closer look, and was surprised to see multiple officers carrying paintball guns, and others holding large canisters of pepper spray, most wearing helmets with face shields, gloves, and other protective gear (short of physical riot shields). Students were compliant with requests to stay out of the area, but were clearly agitated by what had previously occurred, several students reporting to have been hit and bruised by rubber bullets (likely pepperballs). From across the road, Vermin's voice amplified through his bullhorn, reminding everyone to stay calm, that this was only a test, and to ignore the man with the megaphone. The mood lightened lightly as the police froze momentarily and onlookers responded with laughter and applause. Read more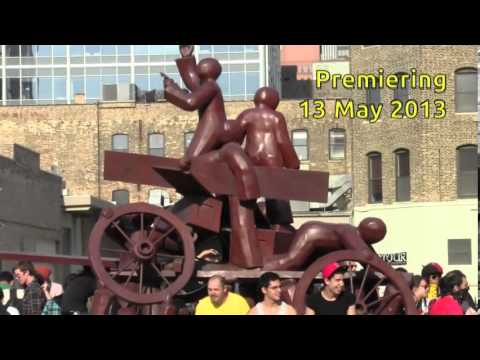 A thirty-second television spot which gives another take on the upcoming series AKPF #1 is now available. Stay tuned for more on the cable access series which premieres Monday, May 13 at 7pm on Cheshire county's channel 8.
Here is the interaction Dave Ridley had recently with a not-so-friendly state representative Peter Sullivan: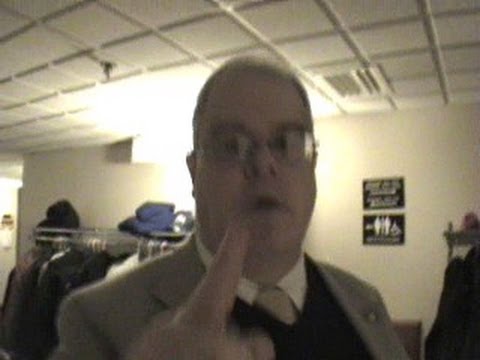 Read more
Clocking in at nearly nine hours (spread over three days) – this is the full raw video of Rich Paul being tried and found guilty by a jury of his so-called peers of selling cannabis and something that the state claimed he said was LSD, but it was not and he never claimed it was. The trial video features FBI agent Phil Christiana who perjures himself and several cops including drug task force members as well as snitch and heroin dealer Richard DuPont Jr.
In case you haven't heard the story of how the police and FBI released a heroin dealer to catch a pot dealer, in order to turn him against his liberty activist friends in the Free State Project, here's some of the backstory:
As always, please feel free to download the video via keepvid.com and use the video how you want. I hope someone can make a highlight reel – there is so much footage!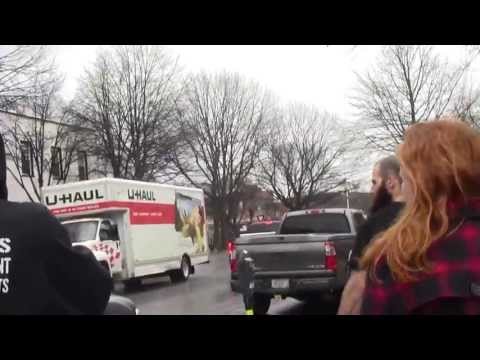 Today outside of day one of the historic trial of Rich Paul for cannabis distribution, myself, Pete Eyre, and Ademo Freeman had the opportunity to interview FBI Special Agent Phil Christiana. Earlier in the day, on the witness stand, Phil admitted to working for the joint terrorism task force, and was very reluctant to reveal any information about his asking Rich Paul to wear a wire. When asked directly why he was investigating the Keene Activist Center, he stated that he could not speak about the KAC. Coincidentally (or not) two weeks after Rich's arrest, city bureaucrats obtained a search warrant to inspect for smoke detectors and evidence of a 'lodging house'.
As he exited the courthouse following his testimony today, the three of us asked Phil about his investigations into peaceful people in the Keene area. According to him, Rich's case is the only time he has worked with the NH Drug Task Force, receiving approximately six calls for service from local and state agencies per year. His responses were brief and slick. When Kim Kossick, Rich's public defender, inquired why Christiana offered to drop charges if Rich would wiretap others at the Keene Activist Center, the agent responded that he was not at liberty to discuss an investigation relative to the KAC. Christiana has had an interest in finding informants within the New Hampshire liberty movement for a few years. He approached Dave Ridley in 2005 but ceased interacting with him once informed that everything he relayed to Ridley would be shared publicly. According to Dave:
My experience with him was that he was more or less polite and professional…but creepy. He came to the same Keene house when I lived there, to learn more about Russell Kanning's plans for civil disobedience at Manchester Airport's TSA checkpoint. Read more
Send your news tips and suggestions to multiple bloggers at News@FreeKeene.com