In the aftermath of a shocking video released February 8 portraying a tow truck driver threatening a Robin Hooder, videojournalist Dave Ridley has begun producing a series of videos covering the encounter and the responses that it has generated. Some detractors of Robin Hood and the Merry People shamelessly took to the internet to express solidarity with the rage-filled tow operator and expressed joy at the threats of violence aimed at videographer Graham Colson. Graham has since posted a blog trying to refocus the issue on opposing the use of threats and harassment. Unrelated tow companies in other states who share the same name as the employer of the driver in the original video have reportedly been receiving improperly directed complaints.
Anger against Free Keene grows to physically dangerous levels, but some opponents worth hearing, released 13 Feb 2014: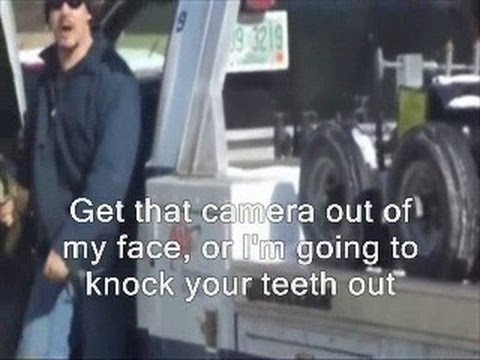 Over the last week or so, the video involving Emerson Lyons Jr.'s unjustified threats towards me has made it's way around the internet, to say the very least. While my intentions here were to make this individual's aggressive actions public, I didn't want much of what of I hear has been happening to happen. I was informed last night that him and his family have been threatened with violence several times in the last few days. I also read a comment somewhere where someone says that they've called Emerson's Towing & Repair five times in the last hour and called the person who answered the phone vulgar names.
This is not an appropriate way to go about this. I've been accused of harassment by the City Of Keene (and their bogus lawsuit was inevitably dropped, http://www.sentinelsource.com/news/local/judge-cites-first-amendment-in-dismissing-keene-case-against-robin/article_40e36444-6dcb-5cc6-b6e2-a0bfa3e96930.html, as folks associated with Robin Hood Of Keene haven't and don't harass Parking Enforcement Officers) for filling parking meters and occasionally filming public officials in their line of duty. I've been harassed and aggressed against myself, by thugs on the streets and government employees, and it's not something I'd wish on anyone. The way Emerson acted was inexcusable, but to respond to that by stooping to the same level is just as wrong. I'm genuinely sorry to anyone employed at Emerson's Towing & Repair that has been affected by this negatively, though I'm not sorry for initially publicizing the incident. Had he asked me to stop filming in a respectful manner, I would have stopped filming. I'm not generally much of a filmer, and didn't have much of  a reason to be filming the vehicle being towed (and I don't need one to film in public, especially when the folks being filmed are contracted through the City Of Keene). However, the second he stepped out of his truck he told me he'd knock my teeth out, and once something like that is said my camera is going to continue to record until the person making those threats has either calmed down or left the situation. He likely knows that the things that Robin Hooders film tend to end up on the internet, and therefore should have acted in a socially acceptable manner knowing how many people could see the video.
Regardless of all of this, I seek only to live in a free and peaceful society, where the use of violence to resolve ones grievances is used only as an absolute last resort. To those who hold issues with me over this incident, I ask that you at the very least come to the realization that violence or the threat of it is not an acceptable way to handle these issues. Talk to me about it. I think that you'd find that I'm actually a relatively okay person, and that finding a peaceful solution rather than a bloody one is the ideal route to go.
Graham Colson's video where he is threatened by Emerson Lyons Jr., the son of the owner of Emerson's Towing, went up on LiveLeak.com yesterday and is already up to nearly 40,000 views thanks to it being featured on the front page of the site!
Early last week I left a message for the owner of Emerson's Towing, Emerson Sr., asking for an official statement on the incident. As of yet, I have not heard from him. It appears Emerson's has again taken down their facebook page again, however their Yelp entry isn't looking so hot in the reviews department as people comment nationwide. Will Emerson's continue to avoid commenting on this situation?
On the morning of February 10 in the new Cheshire county court building, which houses the Keene District Court, the room was packed as usual for arraignments. Travis Hobbs, who had made himself the subject of a video posted to Fr33manTVraw by threatening and attacking Robin Hooders, was present to plead not guilty to multiple charges of criminal threatening. Though it is unclear specifically as no state paperwork is currently available from this case, information from the Keene police suggest that Travis is facing four misdemeanor charges of criminal threatening. Shortly after the incident,
the KPD requested that a statement be provided which outlines the events documented on video on the afternoon of Friday, August 02. Some of the information pertaining to the case was read aloud by Edward Burke. Below is video from the portion of the arraignment that occurred before the judge. Individual conferences with the representative of the prosecutor, KPD's James Cemorelis (in police attire with firearm), occurred as each person demanded present was called past the bar prior to the judge's arrival. The trial date has been set for June 17, and the defendant was appointed a public defender.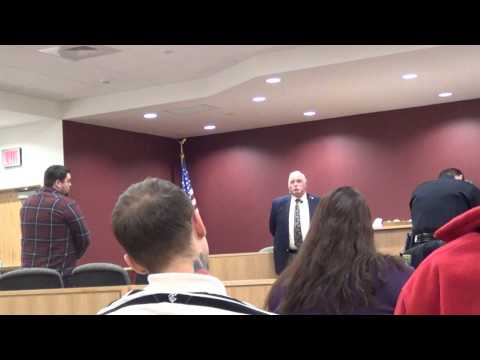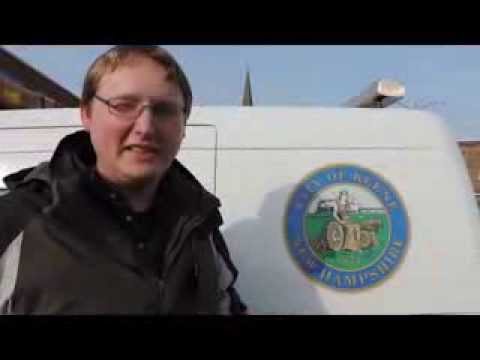 This informative installment of AKPF #1 takes you all the way to Concord, NH to sit in on the exciting hearing on the wiretapping law for the state, which currently is responsible for granting police the authority to kidnap and rob from innocent human beings under the guise of combating illegal recording. We even hear from bureaucrats who admit their deep-seated fear of recording devices and the individuals who wield them, as well as receiving updates from the cannabis legalization progression in Colorado. In a world where herbs are legal, the ability to make objective records is sure to follow closely behind.
An anonymous video editor who wishes to be known as 'Duck Truther' has submitted an edited rendition of the recently released 911 calls related to the Duckgate scandal. In the calls, we hear a representative of the Nashua Crown Plaza hotel call the police because an allegedly drunk man has killed several ducks. We also hear a call from one of three Nashua police commissioners, a friend of the allegedly drunk man, who provided cover for him while police were seeking him out. After coming under criticism and review, Nashua's board voted not to kick out Thomas Pappas. Listen to the saddening calls and see the crying duck in this powerful submission to the AquaKeene youtube channel.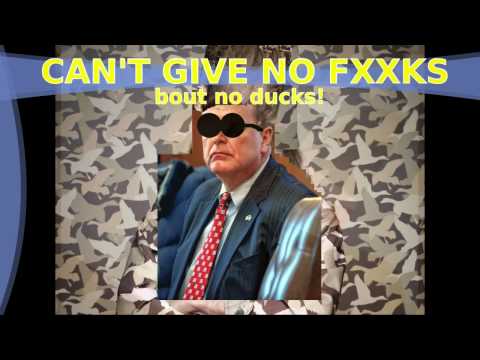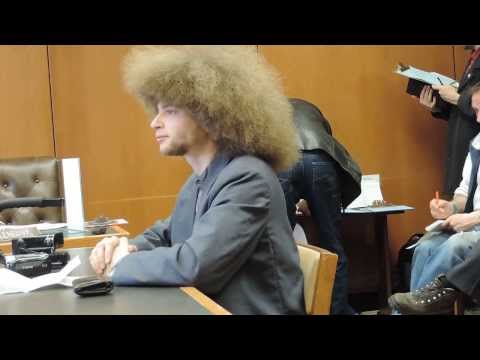 Yesterday's hearing on proposed changes to New Hampshire's RSA 570-A, the wiretapping statute, did not take long to become a symposium on Robin Hooding. With the first mention of the practice coming from the bureaucratic spokesperson Ann Rice, representing the Attorney General's office, two Robin Hooders present (myself and Ian Freeman) also spoke on the bill. The president of the American Federation of Teachers' New Hampshire chapter, Laura Hainey, denounced Robin Hooders while speaking at the hearing, and even went to so as to fear monger that the Robin Hooders would multiply if negligible codifications to the law were effected.
Essentially, the house bill 1550 is a well intentioned piece of legislation that ultimately changes nothing about the current law. It does attempt to clarify it from its current convoluted and confusing state. For example, the word 'consent' appears in the law, yet reading the letter of the law, nothing more than relaying the knowledge that one is being recorded is necessary to make fully legal an audio recording in a setting where one is lawfully permitted to be outside of explicitly public settings. Despite this, even the representative from the attorney general's office, Ann Rice, continuously referred to the current law as requiring consent from all parties to produce audio recordings. Read more
AKPF #1 reignites with a new episode following the first installment of content collected from the Police Accountability Tour. Tour Part 2, first airing on December 16, features footage from on the ground in Chicago, Illinois and Gary, Indiana. No parking enforcers appear in this cautionary edition.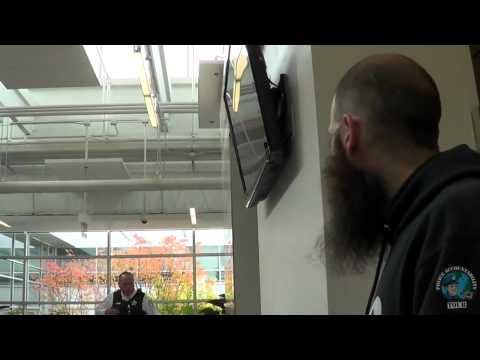 1. 00:00 Special message to the viewers of Cheshire TV disclaimer
2. 00:10 Opening imagery, AKPF musical and credits
3. 01:40 Amagi metals
4. 01:43 Pete presents puppycide video with Colonel the dog in Chicago
5. 05:37 Occupy wiretap telephones
6. 06:52 Record everywhere, especially Illinois police
7. 08:23 CPD Striegel opposes recording young hooligan
8. 11:28 Skokie facial fracture video from FreeConcord.org
9. 19:26 Children in Gary, IN speak on neighborhood violence
10. 20:13 Who is addressing Gary's murder problem
11. 22:40 Interview with a police chief Adam in Gary, Indiana filmed November 10 2013
12. 25:41 Abandoned home trashed and pillaged
A new twenty-nine minute art film to be aired on Cheshire TV has premiered on the AquaKeene youtube channel. Render Unto Obamacoin takes an anthological approach to the hefty subject of Obama Coin. In this new age of competing digital currencies, the old method of physical storage of material value reaches its bottom in the popular wave of Obamacoins that swept the market in some areas of the american united states following the forty-fourth commander-in-chief's installment. The federal reserve coins painted gold and plastered with stickers of Barack Obama's profile sold for a significant factor more than their face value after appearing on disturbing television infomercials. Render Unto Obamacoin explores themes of consumerism and youth exploitation in political propaganda over the course of its twenty nine minute runtime. Share your favorite currency, including Obamacoin, with a loved one this December festivals season. All content featured in the film was sourced from YouTube and released to the creative commons of the world.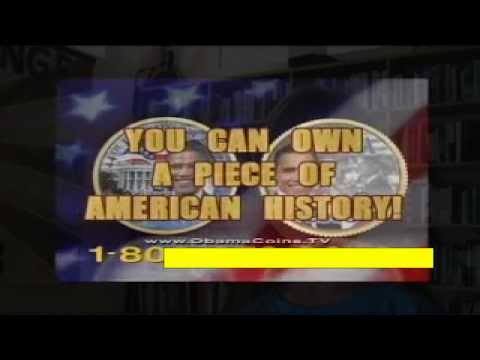 AKPF #1 rebounds back with a new episode following a series of reruns while content was collected from the Police Accountability Tour. Tour Part 1, airing on December 9, features footage from on the ground in Detroit, Chicago, and Gary. An encounter with the Aqua Chicago Parking Force is included in the joyous anthological installment. Stay tuned to the end for an interview with a local in Gary that derails into an informational session with original police chief Adam. Opening includes a special holiday December greeting featuring palm trees, TSA, mounted officers, and railcars going about their day in New Orleans.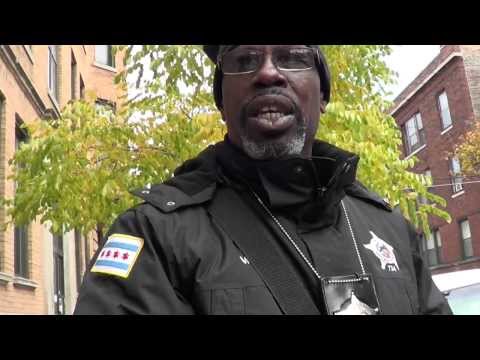 1. 00:00 Special message to the viewers of Cheshire TV disclaimer
2. 00:10 Opening imagery, Jesus in New Orleans and December Festivals with ice
3. 01:17 AKPF opening raggae music and imagery
4. 02:16 Freedog New Orleans opening credits
5. 02:48 Floating badges granting extra rights
6. 03:08 Pete's first exploration of the Threat Management Center published May 2013
7. 09:53 Transitional credits and logo Read more
Email your news tips and suggestions to multiple bloggers at News at FreeKeene.com