Yesterday, Darryl W. Perry and I went and paid a visit to the "City of Keene" building and cut them a check for valued services provided, but forbade them from using the money to aggress against peaceful people. Here is a video Darryl shot just after the check was delivered to "the City":
Here's the full text of the letter we delivered with a check for $1,431.21 and their property tax bill demanding $3,045.13:
To our neighbors calling themselves the "City of Keene":

Greetings! This letter is in response to the letter sent to us on 2013-09-19 by Daniel J. Langille, "City Assessor". In his letter, Mr. Langille references your society's statutes (RSAs) and seems to suggest that they somehow apply to the Shire Free Church. The Shire Free Church is not part of your society. Your society is based on coercion, and as a peace church, we cannot be a part of a group that uses coercion against peaceful people. Read more
My favorite part is where they describe Derrick J Freeman as an "anchorman", in this very amusing mainstream media "investigation" by the Laconia Sun into Amanda Billyrock's recent arrest. It's titled:
LACONIA — A self-proclaimed anarchist associated with the Free State Project spent Friday night in the Belknap County House of Corrections after refusing to cooperate with a police officer who stopped her after she allegedly ran a red light.

According to Laconia police logs, Amanda "Billyrock" Johnson, 27, of 105 Windsong Ave. in Manchester is charged with one count of disobeying an officer, one count of resisting arrest, one count of transporting alcoholic beverages (for allegedly having an open container containing alcohol in her car), driving under the influence of drugs or alcohol, and possession of controlled drugs.

Johnson allegedly refused to tell police her name or cooperate with the police.

For the next 12 hours, Internet sites associated with the Free State project and other libertarian causes buzzed with tales of Johnson's "kidnapping" by the Laconia Police and subsequent "caging" at the Belknap County House of Corrections — where she was taken after she allegedly refused the services of a bail commissioner. Readers of the sites were urged to call the county jail in protest. Read more
The Keene Sentinel has posted a poll asking you what you think the top story was in Keene in 2013 and one of the options is the Robin Hood saga. You can cast your vote here.
Some Sentinel reporters also sit down and discuss the story in this video:
AKPF #1 reignites with a new episode following the first installment of content collected from the Police Accountability Tour. Tour Part 2, first airing on December 16, features footage from on the ground in Chicago, Illinois and Gary, Indiana. No parking enforcers appear in this cautionary edition.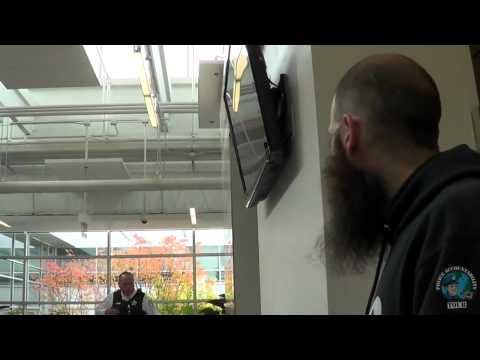 1. 00:00 Special message to the viewers of Cheshire TV disclaimer
2. 00:10 Opening imagery, AKPF musical and credits
3. 01:40 Amagi metals
4. 01:43 Pete presents puppycide video with Colonel the dog in Chicago
5. 05:37 Occupy wiretap telephones
6. 06:52 Record everywhere, especially Illinois police
7. 08:23 CPD Striegel opposes recording young hooligan
8. 11:28 Skokie facial fracture video from FreeConcord.org
9. 19:26 Children in Gary, IN speak on neighborhood violence
10. 20:13 Who is addressing Gary's murder problem
11. 22:40 Interview with a police chief Adam in Gary, Indiana filmed November 10 2013
12. 25:41 Abandoned home trashed and pillaged
This weekend I learned that a member of my community was arrested. Being naturally curious and a reporter for and about my community, I investigated. Countless people have messaged me asking for more information. Well, Ian beat me to it and published this blogpost detailing what he learned. I called the prosecutor, "Jim" Sawyer (603-524-2330) to ask him to drop the charges for these victimless crimes.
Let this serve as a reminder: Most of us are just one mis-step away from formal incarceration. It can happen as easily as getting pulled over, and BAM! 5 charges that will ruin your life. Is this the world you want to live in, or are you going to do something to change it? Creating a free society requires courage to think, speak, and act for yourself.
As reported here at Free Keene this weekend, YouTube vlogger and new Free State Project mover Amanda Billyrock was arrested in Laconia after allegedly running a red light and then not speaking to police.
Amanda initially posted video of her arrest to her Youtube channel, but it was removed within hours at the advice of her attorney. While it is understandable why she would lawyer up – the court system is an intimidating process – it's always sad when attorneys advise their clients to not speak to media or post media relating to the case. The attorney's advice disconnects Amanda from a large pool of potential supporters, as now we have no way of knowing what happened. Many may be willing to support her, but since the video is not being shown, some people will have a hard time getting behind her.
Since her attorney is refusing to release even what the charges are, which should be public info, I decided I'd do my best to track down the info. The court system doesn't even have a docket number for the case yet, so I called Laconia Police and was treated very rudely and hung up on by "Sgt. Hubbard". He refused to give me information about her charges and told me to either come down to their station or use the request form on their website, which is broken. I called back, this time recording the call:
For whatever reason, Hubbard changes his attitude after putting me on hold for a few minutes and then gives up the info. According to him, Amanda is facing the following charges: Read more
How does being lesbian, gay, bisexual, or transgendered affect your libertarian outlook or activism and what is it like to be L, G, B, or T in the Shire? Explore with video of the LGBT panel from Keenevention, featuring presenter Dale Everett of "Flaming Freedom" and panelists Elizabeth "Sabbrielle" Edwards, Derrick J Freeman, and Andrew Smith: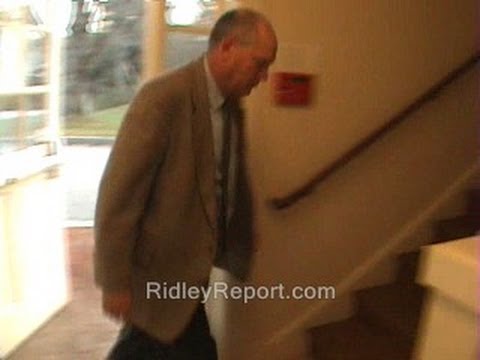 In an undated video uploaded today to the Ridley Report, Peter 'Sturdy' Thomas, a member of the three-person board of selectman in Dublin, tucks his head, shuffles a flight of stairs and grumbles a question away with, "I'm not answering any questions from you."
While it would be exposing, but not completely unprecedented to have observed any other politician behave in such a way, Peter's behavior seems to demonstrate a desire to conceal, especially given his own activities behind a camera as part of DPRK's case against Robin Hood of Keene. While he was sometimes friendly when dealing with myself, in videos where he meets other Robin Hooders he displayed a relatively hostile tone and behaved as though he was entitled to deliver orders to others around him. During his time filming he was even shoved by a passing female pedestrian who said nothing to him while Peter was filming a Robin Hooder and an enforcer on a North Main Street sidewalk. He called out to the person and the retired detective presumably flashed a badge, or some sort of authority symbol. On one occasion he took to asking interrogatory questions about specifically who pays for what different tools used in the process of Robin Hooding. In other encounters with Ian Freeman, he would refuse to disclose that he was working for the city when directly asked, and would repeat a drone-like opening greeting in response to any questions.
On one occasion in which Peter and myself conversed in the city hall parking garage, he was quick to tell me that he was proud of all of his conduct over the course of his career in police work. Generally trustworthy as firm words may be, I found his eagerness to avoid the discussion of unnecessary conflict revealing of a potential lack of self-reflection.
Seeing Ridley's video, actions speak volumes over Peter's words.
For video captured by Peter 'Sturdy' Thomas and used by unknown City of Keene bureaucrats in a public relations campaign against Robin Hooders, check out AKPF #1 episode 08 Dolus. The entire records request received from DPRK officials of Peter Thomas' over six hours of Robin Hooding footage is available on a playlist at Fr33manTVraw. Read more
Last night Amanda BillyRock was arrested by an agent of the Laconia Blue Light Gang. While the details are still coming in, some things we do know: She was pulled over, her car was impounded, she was put in a concrete cell overnight, and after a flood of phone calls, was released from her cell in the Belknap County Lockup today at approximately 1pm EST.
During my own phone call to the jail, the government agent on the other end told me that it was unlikely that Amanda would be released this weekend, but she was released just hours later! Was it a fluke? Or did the call-flood make the difference? Here's the video I produced to encourage others to call:
After Rich Paul's release from being caged for nearly a year for selling flowers, he drops into the LRN.FM studio and sits in on an hour of Free Talk Live:

Email your news tips and suggestions to multiple bloggers at News at FreeKeene.com