I don't know if they can just do it on their own or they'll need city council approval, but the city of Keene people, according to a Sentinel article, want to raise both parking rates and fines over the next couple of years.
But, I thought they said the Robin Hooding crackdown wasn't about revenue. Things that make you go hmm…
UPDATE: I'm told someone was told by a city councilor that any increase in rates or fines must be approved by city council and public comment must be heard by them. Should make for an interesting campaign issue this year!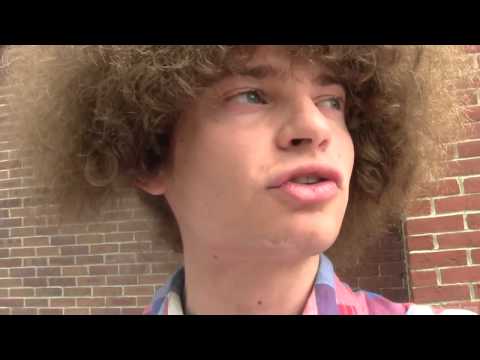 Today I took the initiative to do what lawyers do before taking cases before the court — discussing the matter with the opposition. After passing through district court security at City Hall, I headed upstairs to see if city attorney Thomas Mullins was available. We scheduled a time to meet tomorrow morning to discuss the world-famous Robin Hooding lawsuit. While not open carrying my camera at the time, Mullins laid down a non-negotiable prohibition on electronic recording as the condition under which he would be willing to have a dialogue. I find it unfortunate that city officials are not willing to be objectively accountable in dialogues regarding public matters, but I will be permitted to take at least written notes.
It's worth considering that City Manager Prince John MacLean has regarded Robin Hooding as inherently "harassing" since he made public statements collectively deriding its participants in a Keene Sentinel cover story dated 11 April 2013. Prior to and after this, not once did any representative of the city raise concerns about "harassment and intimidation" to the accused directly as is alleged in the six-defendant lawsuit.
The condition upon which I enter the dialogue tomorrow is that I represent no person except for myself, and that no person represents I but myself. Mullins informed myself that if I were to have paid a lawyer to field the case for me, that he would then be prohibited from having communication with me in any manner but through my attorney.
Despite their building being located downtown and having employees who are constantly being ticketed, the Keene Sentinel continues to support the city's parking monopoly, in a lengthy Sunday piece by Casey Farrar. In it, she discusses the history of parking meters in Keene and makes excuses for why they are supposedly necessary.
If parking meters are supposed to keep the downtown parking "fluid", especially at busy times, then why does the city allow an entire week of free parking during the peak of the holiday shopping season in December? By their supposed reasoning, wouldn't that be the best time to ensure compliance by cracking down? Instead, they take the week off! Things that make you go hmm. Anyway, here's the Sentinel's propaganda piece, which while supposedly written by Casey Farrar, uses the term "we", as though it is an editorial from the editorial staff. Who really wrote this?:
Anti-government types, with coins in hand, have been gleefully keeping a step ahead of city parking attendants looking for expired meters. They've gotten thumbs-ups from those they've saved from a $5 ticket, and drawn ire from City Hall, which added a fresh element to the subject last week. Read more
Yet another stellar compliment from the supporters of the state! In a recent opinion piece at NH Labor News, author Matt Murray says this about the Free State Project:
The FSP has caused a significant impact on the state. While the FSP has not reached their 20,000 person goal, they already have a significant political presence in NH.
So true! What a wonderful compliment that acknowledges that despite being only at 5% of our goal of movers that the FSP is having "significant impact"! We're winning and we've only just gotten started. If the state-worshippers do not like it now, just wait until thousands more arrive!
Here's the rest of Murray's piece.
Here's an editorial from the Washington Times supporting Robin Hooding:
New Hampshire residents take the "Live Free or Die" slogan on their license plates seriously. Municipal governments use every shady trick to squeeze revenue from the citizenry, but Hampshiremen are fighting back. The bureaucrats are in enough lather to shave their whiskers.

Good Samaritans in the city of Keene, styling themselves as "Robin Hood and his Merry Men," are gallantly topping off parking meters before they expire, ensuring their neighbors will be spared an expensive and unnecessary ticket. Read more
Prince John, on behalf of his court jesters and their enforcement units, has penned a desperate response to the global outpouring of support received by Robin Hood and the Merry Men following the royalty's frivolous lawsuit against us. Through a royal proclamation published in Saturday's Sentinel, the Prince builds upon his deceitful characterization of individuals that he first perpetuated in a Keene Sentinel cover story over a month ago. Prince John continues to demonize those who participate in Robin Hooding, conflating our actions to 'intimidation' and 'harassment'.
Considering the amount of self-righteous fluff sandwiching the Prince's sentences, royalty seems to understand the extent to which they have dug themselves into a hole with a baseless lawsuit against six activists. Whatever the city's true motives, we can trust in our leaders that this action had "nothing to do" with revenue. "The city has no interest in whether or not these or other individuals wish to pay the parking meters, and no claim about this practice is made in the legal action…This is definitely not about parking meter money. On behalf of your mayor, Kendall Lane, your elected city councilor, and your dedicated city employees, we are all honored to work for you and this wonderful community," MacLean assures. Fancying himself an omniscient ruler of his subjects, the Prince even alleges that he can peer into the minds of those he sues. Weaving two different interpretations of the motives of the Merry Men, the Prince begins, Read more
Rich Paul speaks from jail. Thanks to David C. for the video:
The Union Leader's Meghan Pierce has filed a follow-up report about Robin Hooding. Big thanks to Meghan for starting the avalanche of press coverage about Robin Hooding. Her original article was the one that tipped off all the other media that followed. Here's her second report:
KEENE — City officials said a lawsuit against a group filling parking meters before city parking enforcement officers can issue tickets is not about money, it's about safety.

"This is not about revenue. This is not about the city losing any money," City Manager John A. MacLean said Tuesday.

People plugging parking meters with coins, after all provides revenue to the city, he added.

"This has always been about safety and the contract we have with our employees," he said. Read more
Over the last few days I've appeared on radio in a few places and more are scheduled for next week. Of course, we've been talking about Robin Hooding:
Ian Interviewed on KSKY-AM by Mark Davis about Robin Hooding:

Ian Interviewed on WXDE-FM with Dan Gaffney:

Ian Interviewed on WSPD-AM Toledo with Fred Lefebvre:

Thanks to MSN's Eli Epstein for filing this video report about Robin Hooding and the city's lawsuit against us. Here's the text that accompanies the video: (the text is different from the video's audio)
Keene, N.H., doesn't normally have a lot in common with Sherwood Forest.

Recently, however, a group of residents calling themselves the "Robin Hooders of Keene" have made the city more similar to the fictional forest than anyone could have imagined. Read more
Send your news tips and suggestions to multiple bloggers at News@FreeKeene.com