Last week "Inside Edition" aired a report shot here in Keene about Robin Hooding! They even interviewed Dr. Dave Berman, who continued to be insulting towards the Robin Hood crew, even when given the chance to say he was sorry for being so rude (and un-Christian) in the past. Here's the story and video:
Here's the video from the emergency court hearing on the Activists vs School Board case that happened Friday:
I've been informed that someone, apparently from the "STOP FREE KEENE!!!" facebook group of haters, has been leaving color, two-sided hitpiece fliers on cars downtown that have been saved by Robin Hood of Keene. The flier (PDF) quotes an alleged Graham Colson facebook profile update then proceeds to attack Robin Hooders. On the flipside of the flier, it cites some of my answers to the Sentinel questions for school board candidates.
This is really great news! I wasn't planning on doing any campaigning for school board besides media requests, so imagine how pleased I was that someone took the time to not only distribute my ideas, but also pay for full color printing to-boot! Whoever you are, I am humbled and honored that you feel my ideas are so important that you'd spend your precious time and money spreading them. Thank you so much and keep up the great work!
As reported here last week, two Free State Project participants are running for office in Bedford, NH and their candidacy is stirring up displeasure on the part of the political class in town. The old boys are angry that their power structure is being threatened and are lashing out against the liberty-loving candidates.
Now the dust-up has received front page coverage in the Union Leader.
Libertarians worldwide should take note: This is what happens when you actually have a chance at making an impact, as we do here in NH. The establishment will attack and they will attack hard. Most libertarians have no experience with this – their campaigns are largely ignored nationwide. In New Hampshire the opposition doesn't ignore us – they are attacking and actually encouraging people to research the FSP! What great free publicity!
If you love liberty, start making plans to move here as part of the Free State Project and get active. These pro-state people are scared and desperate already, and the official FSP move hasn't even begun!
Here's the story from the Union Leader: Read more
A decision is expected likely next week from today's emergency hearing at Cheshire superior court on liberty activists' suit against the Keene school board for their allegedly illegal actions at this year's deliberative session. The Keene Sentinel's Kaitlyn Mulhere reports:
A judge has taken under advisement a request by four residents to find actions that took place at the Keene School District deliberative session were illegal.

Conan Salada, Darryl W. Perry, David Crawford and Eric LaRoche filed a petition against the school district last week, saying that the amendments voters approved at the session completely void their seven petition articles. Read more
A candlelight vigil held two months following the deaths of five ducks at Nashua's Crown Plaza Hotel was attended by approximately 15 mourners and celebrants of the lives of the deceased waterfowl. Broadcast media was standing by with local newspaper correspondents snapping photos and jotting notes, as others videotaped the ceremony from multiple angles. The following day, original stories appeared in the Nashua Telegraph and Manchester's Union Leader, with a reprint of the Telegraph story appearing in the Keene Sentinel. Each article highlighted the eulogies delivered during the public ceremony, and described the scene as participants sang Amazing Grace and marched to place candles near the scene of the bloodshed. In the syndicated coverage from the Concord-NH-Patch, videos from four different angles are linked from Fr33manTVraw.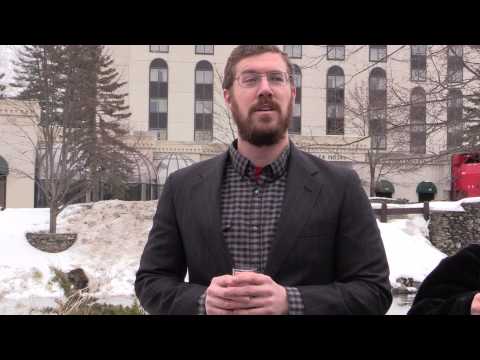 Read more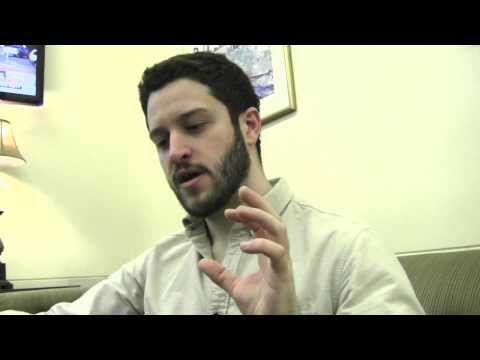 Cody Wilson has a unique relationship to the intellectual property that he has been developing for the past few years. He has designed three dimensional, printable plastic firearms accessories and essential parts, including rifle lower receivers, extended magazines, and the first functional printed plastic pistol, known as the Liberator. However, intellectual property laws in the United States prevent him from being able to directly share
these designs with the world. While courageous others risk fines or jail time for hosting the schematics independently, the information produced by Defense Distributed is essentially illegal. The reason for this is that the IP laws unique to munitions technology specifically state that all intellectual property related to munitions are deemed to be under the ownership of the US military. As a crypto-anarchist, Cody is interested in neither profiting from nor restricting the sharing of his designs, yet his wishes as the product's creator are rebuked by federal statute so as to place an artificial limitation on the advancement of the technology. Despite the restrictions and the uses of intellectual property laws to limit the free flow of information and media, Defense Distributed continues to stand for the right of producers to share their created items freely, understanding that ultimately ideas cannot be owned. The above interview was filmed on 22 February 2014 at the Crown Plaza Hotel in Nashua, New Hampshire. Read more
This week's AKPF #1, Forum Blazing Conference reflects on a new direction following the NH Liberty Forum of 2014, from which footage will appear in next week's episode.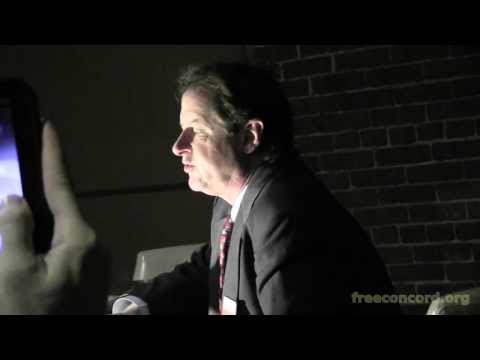 0:00 – Cheshire TV disclaimer
0:10 – Huey Newton interviews William F Buckley on the colonist position

5:15 – Irvin Rosenfeld blazes up in the New Hampshire statehouse smoking room in Concord on 12 May 2012
26:45 – Jeffrey Tucker talks to the Russia Today RT about bitcoin and the incarceration of Charlie Shrem
28:50 – End disclaimer
On June 15th, Derrick J returns to Keene! Thanks to Robert Mathias AKA the Voluntaryist Rebel for this video interview with Derrick J from the 2014 Liberty Forum:
Nashua Telegraph photo journalist Bradford Randall has filed an excellent feature report on this weekend's successful "Liberty Forum", where hundreds of liberty-minded people from as far away as Germany and Russia gathered to network, plan for the future of freedom in New Hampshire, and see great speakers and panel discussions.
Email your news tips and suggestions to multiple bloggers at News at FreeKeene.com