KHS Students Gather for a Free Tibet
March 11, 2013 by
Free Concord
Filed under:
Free Concord
,
Free Press
,
International
,
Issues
,
Living Free
,
National
,
New Hampshire
,
News
,
Secession
,
Video
Today Keene High School's Students for a Free Tibet chapter stood for hours after noon holding signs and flags in support of the rights of the people of Tibet. The Himalayan region has been occupied by the PRC since 1951, and was more militarized and repressed after an unsuccessful uprising in 1959. March 10 marks the fifty-fourth year since the deflected revolution. Al Jazeera reports that in neighboring Nepal, police have cracked down on Tibetan activists on the eve of the anniversary. On February 13, a Tibetan monk self-immolated at a restaurant in Kathmandu. A sign of the desperation of the people is the widespread practice of self-immolation, with over 100 instances since 2009, resulting in over 40 deaths. Literally around the corner from where today's gathering was held, a New Hampshire father self-immolated over a custody dispute at the Cheshire Superior Court.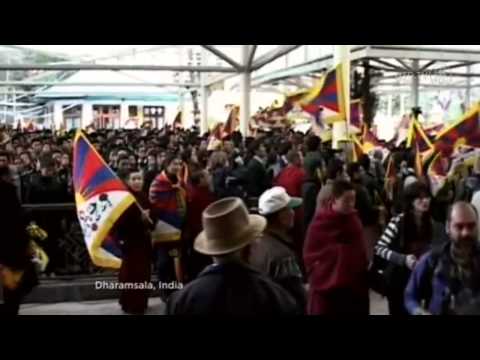 Want to discuss rather than just commenting here?
Visit the Shire Society Forum
.
Email your news tips and suggestions to multiple bloggers at News at FreeKeene.com