In a recent Keene Sentinel article, the "city" is doing a trial run of the Park Mobile System. This move is good news for the following reasons:
First, adoption of this technology will likely reduce the 29,170 (FY13 Goal, pg 212) tickets issued by parking enforcers, their primary task, thus making enforcement more obsolete. If people use this new system, their chance of receiving a parking ticket will be greatly reduced because they can receive alerts reminding them when their meters are about to expire. Additionally, they may be able to extend their time remotely through the Park Mobile App adding more time to their session if they need it. Furthermore, the number of tickets issued because people who did not have change or enough change is also likely to go down since there will be an additional way of paying for the meters.
In the video below, Garret Ean of Keene Peaceful Streets asks Jason Short a question about the mysterious sniper teams atop city rooftops during the Pumpkin Fest celebration earlier in the day. To avoid answering this simple question Officer Short does something both illegal and dangerous.
Despite Officer Short being covered in dark clothing (except for his face) he crossed the normally busy road as an alert Penske Box Van Driver spotted him and slowed the vehicle down. Garret hung back out of harms way to document the evasive enforcer violating the law he has sworn to uphold.

Read the full story and get more video on this over at Spirit of Arcadia.
Keene, NH Pre-primary At-Large City Council Candidates Forum with question from the moderator, the audience & from the candidates. I'd like to thank Kris Roberts, Bob Sutherland, Carl Jacobs & Ian Freeman for attending, and Conan Salada for filming.
The first hour of this forum will be shown on Cheshire TV, the full video in 6 parts is available in the embedded playlist.
Filing for Municipal elections closed today for anyone wishing to pay a fee of either $2 or $5 depending on the office. Prospective candidates can still file until the end of the week, if they wish to submit a petition in lieu of the filing fee. Steven Lindsey, Randy Filiault, Bradford Hutchingson, Ian Freeman, Carl Jacobs, Kris Roberts, Emily Hague, David Meader, Beverly Creamer, David Curran & Robert Sutherland have all filed for City Council At-Large, and three candidates filed for the Mayoral position. Kendall Lane has filed for re-election, while he has two challengers; Rich Paul and Darryl W. Perry. The City Clerk's Office has not yet heard from the State Attorney General if Paul, who is ineligible to serve, will be removed from the ballot.
Of the six Council positions elected in the five ward, there are candidates in half of those races. Ward 1 is electing two councilors this year, as one position is a mid-term special election; David Crawford and Sheryl Redfern are vying for that seat. James "Robinhood" Cleaveland is challenging incumbent Mitch Greenwald in Ward 2, while Conan Salada is challenging Robert O'Connor for the Ward 4 seat.
One other race has competition. William Marcello, Kathleen Richards, Fred Parker and Matthew McKeon will face off for three Selectmen positions in Ward 3.
The Keene Sentinel reported, the Keene School District ended the 2012-13 school year with a surplus of just over $2.6 million.
Board member Kris E. Roberts reportedly "said he was frustrated by the discrepancy between the June figures and end-of-year numbers. For one, it's hard for the district to maintain credibility when asking residents to support budget increases if there's such a large surplus at the end of the year, he said.
Roberts also thinks the roughly $900,000 difference in surplus numbers between June and now cost the district in lost educational opportunities."
So, he's not so much worried about the board's "credibility when asking residents to support budget increases"; he wanted to be able to spend the money! That's not my opinion of what he said, he actually said he wanted to spend the money. "Roberts said if he'd known how much surplus money the district would have, he would have supported expanding the iPad program to all the elementary schools."
The district started using iPads at Fuller School last year and officials want to expand the program to other schools. In March the board voted to spend $17,000 "for 50 iPads and training for teachers at Symonds School." Based on my calculations, at $340 a piece; the $2.6 million surplus would purchase 7647 iPads, or 2 iPads per student with about $230,880 left over.
I wonder if anyone will remember these details in 6 months when the next budget is proposed?
In today's Peace News: KeeneVention, Gov Draws Blood, & Bradley Manning Trial Recap
The question we have all been asking has been answered. When is Rich Paul's sentencing event?
Date: Friday, June 7th, 2013
Time: 1:30pm
Location: Cheshire County Superior Court, Keene, NH
All it took to answer this question was one person who loves Rich to walk into the court and ask, and to send him this much needed message. As of this moment, Rich's counsel has not informed him that the sentencing event is on the court calendar, and has not returned his last phone calls to her. Yes she is busy in another trial, State v. Next Victim, but a 10-minute phone call to Rich would be appreciated.
Well, the message has been sent, and just knowing when the sentencing event is happening makes a major difference in the mind and spirit of someone incarcerated indefinitely. Without knowing how this event will go, at least we now know Rich can begin his appeal by July 6th, 2013, if he chooses to go all the way in that direction. There is a great deal of comfort walking in to this sentencing event knowing that come what may, Rich has the will and the way to follow this through.
Will Rich get 81 years? Will they send him to Concord or Berlin? Will Rich get a year or less in Cheshire County? Will Rich get a suspended sentence? Will Rich get probation, work release, or rehab? Or all of the above? Will the prosecutor stick close to his pre-trial plea offer of "no jail time"? Or will Webb offer a post-trial punishment to Rich just for going to trial? And with Kissinger on the bench, what can we expect from the man who says to jurors, "You must follow the law as I have explained it!" It's a mystery making history. . .
Prepare for the worst, but wish for the best, and let's do be careful what we wish for. I am sending love to the moment in time, Friday June 7th at 1:30pm, when Rich Paul appears to hear his sentence. I wish that sentence would be, "You're not the droid we're looking for. You're free to go."
The city of Keene has filed a lawsuit (copy here) against me and several other people regarding robin hooding (Respondents).  Basically, the city wants the court to issue a "preliminary" and "permanent" injunction "restraining Respondents, or anyone under their direction, supervision, employment, or control, from coming within a safety zone of fifty (50) feet of any PEO [Parking Enforcement Officer] while that PEO is on duty." Additionally, the city wants to stop us "from video recording, within a safety zone of fifty (50) feet," and "from communicating with any PEO."
The city alleges that "Respondents have repeatedly video recorded, interfered with, taunted, and intimidated PEOs during the performance of their employment duties," which is ridiculous for several reasons, most importantly, according to the job description for a city of Keene parking enforcer, "This position requires a person" to "relate with the general public" and "Endure verbal and mental abuse when confronted with the hostile views and opinions of the public and other individuals often encountered in an antagonistic environment."
http://www.mail-to-jail.com/node/1810
I have been in the Keene Spiritual Retreat for a week or so now. I have been pretty busy with business and legal issues since then, so it has taken me a while to collect my thoughts. Here they are, I hope they were worth the wait.
First I want to thank my supporters for all their help, whether emotional, spiritual, or economic. Many have helped, but I especially want to thank my girl Wendy, my parents, Ian, James, Bill and Gail, Joan, Carla, and Jay. You guys make this bearable. You rock!
Secondly, I want to address all those who participated in the trial. I want you to know that whatever your involvement, whether Judge or Jury or Bailiff or Prosecutor or Cop, that I forgive you. The only exception to this is Phil Christiana, of the FBI Joint Terrorism Task Force. He has shown himself to be malevolent. Richie ratted out a friend, but not out of evil… just out of weakness and cowardice. I understand the fear he felt, and though I don't condone his actions, I cannot blame the weak for their weakness… I can only pity them.
As to Phil, the central perpetrator of this injustice, the best I can do is hope to save your soul. You tried to blackmail me into betraying and entrapping my innocent but politically active friends. This is an unforgivable offense, until you realize the magnitude of your crime. I hope that a flood of postcards will reach you at your office:
Phil Christiana
FBI Boston Division
Independence Place
15 Constitution Drive, 2nd Floor
Bedford, NH 03110
Phone: (603) 472-2224
Fax: (603) 472-9419
and remind you of the Commandment "Thou shall not bear false witness against your neighbor". Hopefully a good mashup of your testimony with that of those who told the truth, like the DTF agents, will remind you of your perjury. If blackmail and perjury by law enforcement see to you to be a good way to convince Voluntaryists of the usefulness of government, please think again.
-Rich Paul
Mark Capuzzo is leading the protest against the City proposal to ban "incense" from being sold in Keene's head shop.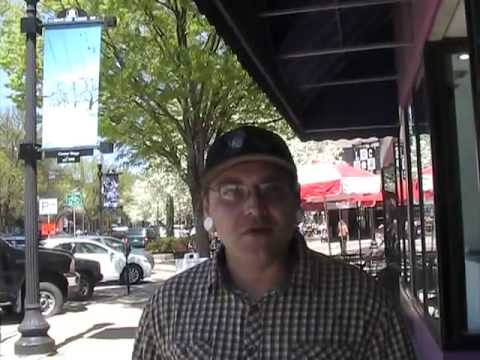 Email your news tips and suggestions to multiple bloggers at News at FreeKeene.com