Just days after someone left hitpiece fliers attacking Robin Hood of Keene on cars in downtown Keene, now Robin Hood's Merry Men have found several meters that have been vandalized with stickers. The sticker shows a cartoon drawing of butt-cheeks with the words "Insert for Ian Freeman's Ego Here", roughly placed over the coin slot of the machine, and also the words "Robin Hooders are Villians". Garret Ean captured this video evidence which also shows parking enforcement agent Jane removing the stickers.
Unlike Robin Hooding, which makes the parking enforcers' jobs easier by preventing them from writing tickets, this anonymous hater has made the enforcers' job harder by forcing them to spend time removing these stickers. If the hater was trying to show support for the parking enforcers, the hater has failed miserably.
Last week "Inside Edition" aired a report shot here in Keene about Robin Hooding! They even interviewed Dr. Dave Berman, who continued to be insulting towards the Robin Hood crew, even when given the chance to say he was sorry for being so rude (and un-Christian) in the past. Here's the story and video: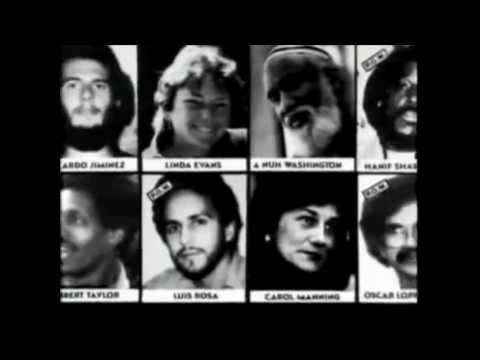 This week's installment of AKPF #1 takes place in three acts. The most modern information is presented initially, and all others are portrayed in descending order. You won't want to miss out on the historical knowledge presented in the latest episode!
Here's the video from the emergency court hearing on the Activists vs School Board case that happened Friday:
I've been informed that someone, apparently from the "STOP FREE KEENE!!!" facebook group of haters, has been leaving color, two-sided hitpiece fliers on cars downtown that have been saved by Robin Hood of Keene. The flier (PDF) quotes an alleged Graham Colson facebook profile update then proceeds to attack Robin Hooders. On the flipside of the flier, it cites some of my answers to the Sentinel questions for school board candidates.
This is really great news! I wasn't planning on doing any campaigning for school board besides media requests, so imagine how pleased I was that someone took the time to not only distribute my ideas, but also pay for full color printing to-boot! Whoever you are, I am humbled and honored that you feel my ideas are so important that you'd spend your precious time and money spreading them. Thank you so much and keep up the great work!
As reported here last week, two Free State Project participants are running for office in Bedford, NH and their candidacy is stirring up displeasure on the part of the political class in town. The old boys are angry that their power structure is being threatened and are lashing out against the liberty-loving candidates.
Now the dust-up has received front page coverage in the Union Leader.
Libertarians worldwide should take note: This is what happens when you actually have a chance at making an impact, as we do here in NH. The establishment will attack and they will attack hard. Most libertarians have no experience with this – their campaigns are largely ignored nationwide. In New Hampshire the opposition doesn't ignore us – they are attacking and actually encouraging people to research the FSP! What great free publicity!
If you love liberty, start making plans to move here as part of the Free State Project and get active. These pro-state people are scared and desperate already, and the official FSP move hasn't even begun!
Here's the story from the Union Leader: Read more
A decision is expected likely next week from today's emergency hearing at Cheshire superior court on liberty activists' suit against the Keene school board for their allegedly illegal actions at this year's deliberative session. The Keene Sentinel's Kaitlyn Mulhere reports:
A judge has taken under advisement a request by four residents to find actions that took place at the Keene School District deliberative session were illegal.

Conan Salada, Darryl W. Perry, David Crawford and Eric LaRoche filed a petition against the school district last week, saying that the amendments voters approved at the session completely void their seven petition articles. Read more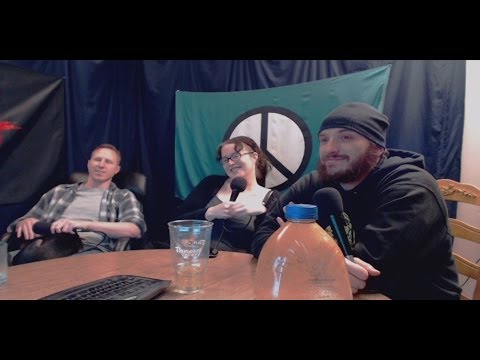 This week:  Stinky perfume – Squeegeeing the babies – Christmas and religion in NH – Vigil for slain ducks – Ostracism in the free state – "Conan take down your anarchy flag" – "Give unto Caesar that which is Caesar's"  - Guberment school: Crime of the century – How long can you last?  Rapsher, Katie, and the elusive Mat Roach join the madness.  Show notes at: BlackSheepRising.org
Activists from Keene were featured on a panel discussion at Liberty Forum 2014 about "Direct Action", including Derrick J Freeman, Graham Colson, James Cleaveland, Garret Ean, and Ian Freeman:
A candlelight vigil held two months following the deaths of five ducks at Nashua's Crown Plaza Hotel was attended by approximately 15 mourners and celebrants of the lives of the deceased waterfowl. Broadcast media was standing by with local newspaper correspondents snapping photos and jotting notes, as others videotaped the ceremony from multiple angles. The following day, original stories appeared in the Nashua Telegraph and Manchester's Union Leader, with a reprint of the Telegraph story appearing in the Keene Sentinel. Each article highlighted the eulogies delivered during the public ceremony, and described the scene as participants sang Amazing Grace and marched to place candles near the scene of the bloodshed. In the syndicated coverage from the Concord-NH-Patch, videos from four different angles are linked from Fr33manTVraw.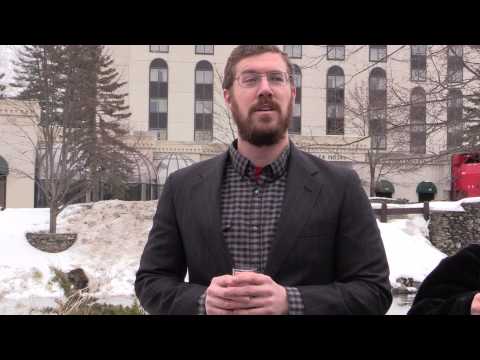 Read more
Email your news tips and suggestions to multiple bloggers at News at FreeKeene.com