Free Keene welcomes Robert Mathias, new mover to Manchester, as our newest blogger! Here's his bio from the Bloggers page:
Robert moved to Manchester, New Hampshire from Chicago for the Free State Project in January of 2014. The issues that are important to Robert are personal freedom and self-governance. As part of being an early mover, Robert's passion is to document what life is like among early movers in a hope that it will inspire others to move early or at the very least sign the pledge in hopes to trigger the move. Check out his youtube vlogs on his Voluntarist Rebel channel.
What is the Shire Free Church and what is currently happening with the parsonage tax situation in Keene? I answer The Voluntarist Rebel's questions in a interview from Liberty Forum 2014:
)
This week's AKPF #1 is the first of three parts of Robin Hood's Direct Action Panel from the 2014 New Hampshire Liberty Forum. This never before seen edit of the panel includes b-roll embedded to better illustrate the scenes as painted by the panel. This footage aired on Cheshire TV at 7:00pm on March 10, as per the usual AKPF #1 timeslot.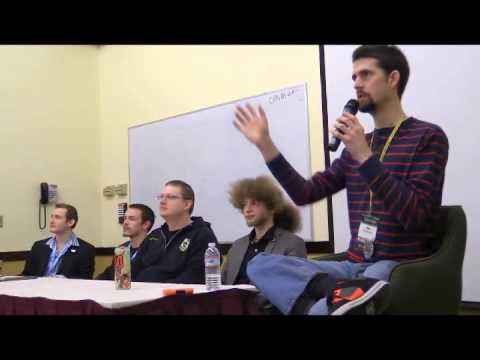 More proof of how effective the Free State Project is: the political establishment has teamed up to attack the FSPers running for town council and school board.
A hitpiece mailer has gone out to every household in Beford in a direct mail campaign with a two-sided, full-color flier that likely cost thousands to print-and-mail. This, after the duo of Matt Philips and Aaron Day were attacked on cable access television and in online emails. It's a nonstop attack against the FSP that merely vindicates further the strategy of combining activist efforts in one geographic area – the establishment is freaking out and the official move for the FSP has not yet begun!
I also love that the state-worshiping opposition has now paid to advertise the Free State Project to every household in Bedford. Awesome!!
If you love liberty, please join the Free State Project now and help us reach 20,000 participants sooner, rather than later so we can trigger the official move. Join the fun and the amazing community.
Here's a huge article by Bitcoin Magazine's Ruben Alexander that covers Liberty Forum 2014, the Free State Project, and more about the liberty/bitcoin scene in New Hampshire!
Here are recommendations from the NH Freedom blog for Tuesday's vote. Keep in mind that if you are not registered to vote, you can show up at the polls on the day of the election and get registered right then!
Candidates for Office:
School Board Member (one-year term) – Ian Freeman
School Board Member (three-year term) – Steven William Lindsey (ONLY VOTE FOR STEVEN, not any other candidates)
School District Clerk – write-in Conan Salada
School District Moderator – write-in Darryl W. Perry

Ballot Questions: Yes on 2, 3, 4 and 5. No on all other Questions. Read more
The Free State Project is getting national press from NPR over several participants moving and getting active in the small town of Grafton, NH. Of the entire libertarian movement worldwide, the FSP is making the largest impact. Here's the story from NPR.
Maureen O'Reilly beams with pride as she shows a visitor around Grafton, N.H., a town so small it doesn't even have a traffic light.

"Have a look at this," O'Reilly says, pointing to a postcard view of hilly rural New England. "How beautiful is this? It's really pretty in the fall, really, really pretty."

But behind the beautiful view, locals are dividing into opposing camps. About 50 Libertarians have moved into Grafton from around the country, splitting the town over their push to shrink its government. Read more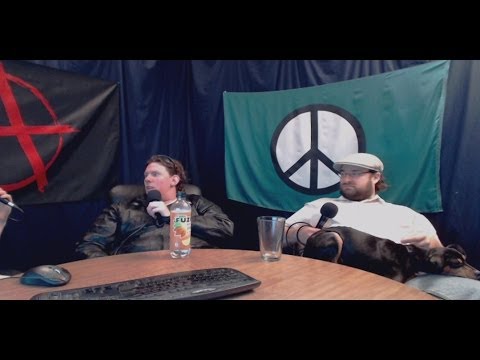 Dumb pedestrians in Keene – Voters vs Keene school district: Ongoing lawsuit – Man attacked by moose responds with deadly force – 5 reasons not to tip.  Freerock joins.  Show notes at: BlackSheepRising.org
There's a new documentary film being produced by Free State Project participants called "101 Reasons Liberty Lives in New Hampshire". Here's a 5-min promo video for the upcoming movie that focuses on the Porcupine Freedom Festival, aka Porcfest, a week-long camping party in the woods of Northern New Hampshire:
This year's Porcfest is happening June 22nd-29th!
The Keene school bureaucrats have gone all out this month in an attempt to "educate" the voters on a controversial, 20 year, $13 million bond to be used for the restructuring of five elementary schools.  I've uncovered huge, full page adverts in both the Keene Sentinel and the Monadnock Shopper.  They put together a 30sec radio ad that plays on WKBK.  If you turn your adblock off, you might notice a "vote on article 1″ at the top of the Sentinel's website.   I've also discovered a number of campaign signs scattered throughout Keene and yesterday I received a flyer in the mail.   Who's paying for all this nonsense?  The taxpayers of course.  How does the district justify such an unethical use of your hard-earned money?  It's for the kids, duh.  Shut up and get back in line.
Email your news tips and suggestions to multiple bloggers at News at FreeKeene.com