2013 Liberty Forum: Derrick J Premieres DJVCS Director's Cut
February 26, 2013 by
Free Concord
Filed under:
Civil Disobedience
,
Free Concord
,
Free State Project
,
Jailed Activist
,
Living Free
,
National
,
New Hampshire
,
News
,
Noncooperation
,
Personal Freedom
,
Police
,
Politics
,
Shire Society
,
Thuggery
,
Victimless Crimes
,
Video
Following yesterday's video of a presentation by Pete Eyre, today Free Concord presents footage from the premiere of the director's cut of Derrick J's Victimless Crime Spree. The director's cut is the street legal version of the film which appears on the recently released DVD, available through Amazon. While a theatrical release of the original cut of the film screened at Keene Cinemas in September, the February 22 screening at the Liberty Forum was the first public showing of the newer version. DVDs were also on hand for sale, which feature hours of bonus footage from related Shire activism. After the film, Derrick fielded questions from the audience.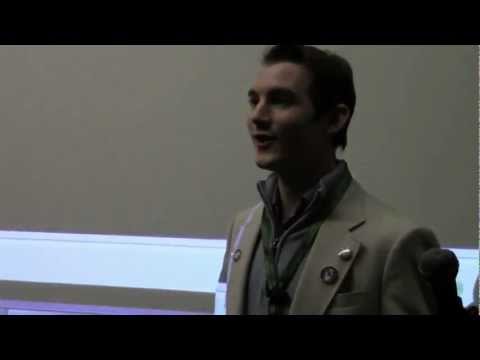 Want to discuss rather than just commenting here?
Visit the Shire Society Forum
.
Email your news tips and suggestions to multiple bloggers at News at FreeKeene.com