What Is 'Joint Terrorism' the FBI Investigates?
May 9, 2013 by
Free Concord
Filed under:
Civil Disobedience
,
Copblock
,
Copwatch
,
Corruption
,
Court
,
Free Concord
,
Free Press
,
Jailed Activist
,
National
,
New Hampshire
,
News
,
Noncooperation
,
Police
,
Thuggery
,
Update
,
Victimless Crimes
,
Video
FBI Bomb Technician Phil Christiana spent the day following the attack at the Boston Marathon at the trial of Rich Paul in Keene. He gave the least consistent testimony of any of the state's actors, and even altered specific facts as his cross examination evolved. At first, it is alleged that the investigation into Rich had nothing to do with the Joint Terrorism Task Force that Christiana is employed by. It ends with Christiana admitting that he wanted Rich to cooperate with a JTTF investigation in exchange for the dismissal of charges against him.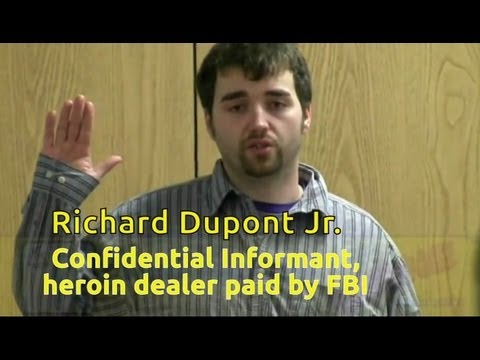 Want to discuss rather than just commenting here?
Visit the Shire Society Forum
.
Email your news tips and suggestions to multiple bloggers at News at FreeKeene.com