There's a new documentary film being produced by Free State Project participants called "101 Reasons Liberty Lives in New Hampshire". Here's a 5-min promo video for the upcoming movie that focuses on the Porcupine Freedom Festival, aka Porcfest, a week-long camping party in the woods of Northern New Hampshire:
This year's Porcfest is happening June 22nd-29th!
Over the last week or so, the video involving Emerson Lyons Jr.'s unjustified threats towards me has made it's way around the internet, to say the very least. While my intentions here were to make this individual's aggressive actions public, I didn't want much of what of I hear has been happening to happen. I was informed last night that him and his family have been threatened with violence several times in the last few days. I also read a comment somewhere where someone says that they've called Emerson's Towing & Repair five times in the last hour and called the person who answered the phone vulgar names.
This is not an appropriate way to go about this. I've been accused of harassment by the City Of Keene (and their bogus lawsuit was inevitably dropped, http://www.sentinelsource.com/news/local/judge-cites-first-amendment-in-dismissing-keene-case-against-robin/article_40e36444-6dcb-5cc6-b6e2-a0bfa3e96930.html, as folks associated with Robin Hood Of Keene haven't and don't harass Parking Enforcement Officers) for filling parking meters and occasionally filming public officials in their line of duty. I've been harassed and aggressed against myself, by thugs on the streets and government employees, and it's not something I'd wish on anyone. The way Emerson acted was inexcusable, but to respond to that by stooping to the same level is just as wrong. I'm genuinely sorry to anyone employed at Emerson's Towing & Repair that has been affected by this negatively, though I'm not sorry for initially publicizing the incident. Had he asked me to stop filming in a respectful manner, I would have stopped filming. I'm not generally much of a filmer, and didn't have much of  a reason to be filming the vehicle being towed (and I don't need one to film in public, especially when the folks being filmed are contracted through the City Of Keene). However, the second he stepped out of his truck he told me he'd knock my teeth out, and once something like that is said my camera is going to continue to record until the person making those threats has either calmed down or left the situation. He likely knows that the things that Robin Hooders film tend to end up on the internet, and therefore should have acted in a socially acceptable manner knowing how many people could see the video.
Regardless of all of this, I seek only to live in a free and peaceful society, where the use of violence to resolve ones grievances is used only as an absolute last resort. To those who hold issues with me over this incident, I ask that you at the very least come to the realization that violence or the threat of it is not an acceptable way to handle these issues. Talk to me about it. I think that you'd find that I'm actually a relatively okay person, and that finding a peaceful solution rather than a bloody one is the ideal route to go.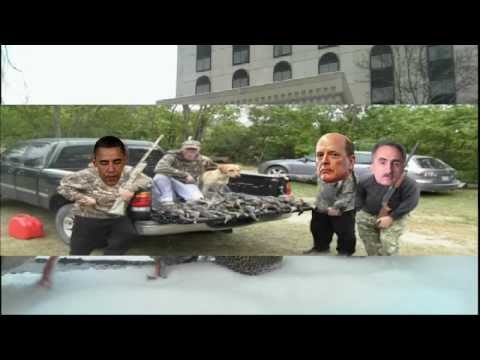 The official Democratic People's Republic of Keene has released a ten minute February news update which airs on Cheshire TV as well as being hosted on the Aqua Keene
youtube channel. In this timely update, we learn about the details of the audiotapes related to the Duckgate scandal from Nashua's Crown Plaza Hotel, where an allegedly drunken state rep mowed down five ducks and injured more with his luxury vehicle. The recent electronic revenue generation theories being hypothesized in specific zones around Keene are overviewed, both from the perspectives of Keene's Robin Hood as well as an AKPF field representative. Promotional consideration is given to the corporate sponsors, as the news update concludes with a hollywood cinematic teaser trailer.
Free Keene welcomes our newest blogger, Eric Freerock, Keene native and Cop Blocker. Here's his bio from the Bloggers page:
Eric is a Keene native concerned with the massive increases in the Keene property tax that has made Keene an undesirable place to try and own a house. Eric also hosts the Cop Block Radio Show on FPRNradio.com and is concerned with the ever- growing police state in which we find ourselves.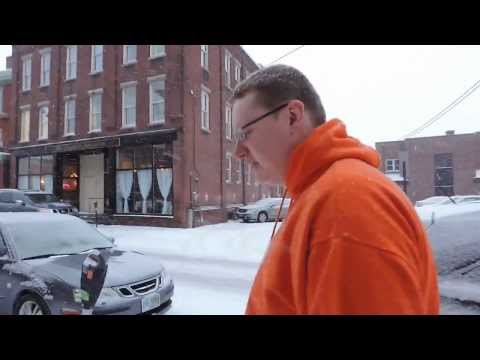 The Democratic People's Republic of Keene has invested great times and energies into the
manufacture of a technology which city leaders hope will revolutionize the act of paying for parking as we know it. For a small fee, citizens of DPRK can remotely pay their dues to the AKPF for services of the department via cell phone in certain designated metered parking area. An article in Friday's Sentinel announced the technological advancement which will function on top of existing AKPF infrastructure. Printed on a card delivered to one of the Merry People through one of the democratic people's republic's enforcers, numerous benefits of the city's new endeavour are envisioned, including the option of vehicle locator and remote payment. What government entity wouldn't love new means of capital collection? Best wishes to DPRK officials as they sample their new system.
Robin Hood of Keene recently distributed this press release:
Robin Hood of Keene believes strongly in the importance of education. Therefore, it has agreed, in solidarity with Keene State College, to welcome our future scholars back to Keene, New Hampshire by filling the parking meters on the College side of Main Street near Keene State College all day on Wednesday, January 22 2014.

As you may recall, Robin Hood of Keene collaborated with City of Keene last year to extend the Holiday Parking Week by an additional day. Just as that was the first time Robin Hood of Keene partnered with City of Keene, this will be the start of Robin Hood of Keene's partnership with Keene State College. The partnership with City of Keene was a win-win for the people and small businesses of Keene. Robin Hood of Keene is looking forward to additional partnerships during 2014 with one overall goal in mind – saving the people from the King's tariff.
You can like Robin Hood of Keene on Facebook and learn more about Robin Hooding here at Free Keene.
In 2013 we gained YouTube vlogger Amanda Billyrock and now another liberty-oriented vlogger, "The Voluntaryist Rebel", is gearing up for a move to Manchester in just days from now. Here's his endorsement for the Free State Project:
Happy new year! The first Keenevention was so much fun, we had to do it again for 2014!
Join liberty activists in Keene at the Best Western from Friday, October 31st through Sunday, November 2nd for this intimate, activism-focused convention.
Pre-event ticket sales are limited to only 100 tickets, so lock yours in now for the earlybird discount of just $40 and pay in either USD or BTC!
If you're on Facebook, you'll find the event for Keenevention 2014 here – please invite your friends. Don't forget to like the Keenevention Facebook page as well, and then hover over the "Liked" and select "Get Notifications" to get the latest updates!
Also, if you missed 2013, check out plenty of pictures and all the full videos of the excellent panels and speakers posted thus far! More are being posted weekly to Keenevention.info.
The Keene Sentinel has posted a poll asking you what you think the top story was in Keene in 2013 and one of the options is the Robin Hood saga. You can cast your vote here.
Some Sentinel reporters also sit down and discuss the story in this video:
Free Keene welcomes our newest blogger, NH native Graham Colson. Graham has come a long way since he first discovered the ideas of liberty via the epic 420 celebrations several years ago here in Keene. Now he joins the blog team here at Free Keene. Here's his bio from the bloggers page:
Graham grew up in nearby Swanzey. When he was 16 and still in forced public education, he heard about the exciting things happening in Keene and knew he had to be a part of that in some capacity or another. When Graham turned 18 he moved here and he says his life changed forever, "These last few years have undoubtedly been the most single most interesting period of my life, and I'm looking forward to whatever the future in the Shire holds." Graham considers himself an Anarcho Capitalist, and seeks to be a part of bringing about the end of the cancer calling itself the state through nonviolent means. He shares an inspirational quote from Gandhi: "When I despair, I remember that all through history the ways of truth and love have always won. There have been tyrants, and murderers, and for a time they can seem invincible, but in the end they always fall."
Email your news tips and suggestions to multiple bloggers at News at FreeKeene.com