Yesterday out front of the McDonalds at least 25 people gathered to support low-wage workers and ostensibly advocate for an increase in the minimum wage.  While the protestors have laudable motivation, in that they only want to help low-wage workers have a better life, sadly they don't realize that advocating government force to achieve their goals will have negative, unintended consequences.  Former city council candidate David Crawford dropped by with his video camera to talk to some of the protestors and get their perspective:
Right now, it is government threats called "zoning" and "ordinances" that work to prohibit the poor from starting their own business.  They make it prohibitively expensive to open a restaurant, for instance, as anyone should be able to do, even from their own home.  In most places, doing such a thing is illegal.  That means that only wealthy people who can afford commercial storefront rent and professional-grade equipment can legally compete with mega-corporations like McDonalds.
As usual, the government that people are turning to to solve their problems is the same group that created the problems in the first place. Read more
RT reports on police headcams and asks me to comment for the piece:
The lawsuits against Robin Hood and the Merry People in Keene have been dismissed in a 16-page ruling by judge John Kissinger dated December 3. On November 27, the Keene Sentinel published this diversionary piece on the state of parking in Keene, New Hampshire, given the costly news from the Cheshire superior court. Below is the city's parking distraction article, tomorrow will be published much more on the victory for the meter fillers and their generous legal counsel. Read more
The 2013 Police Accountability Tour wrapped last Monday as Pete Eyre and myself parted ways at the Louis Armstrong International Airport. Carrying footage that has mostly completed uploading recently, Fr33manTVraw has seen a spike in recent views as what's been captured on the tour is sorted for further editing. Much content will be submitted to CheshireTV for airing, and be additionally posted to the FreeConcordTV channel. One video from the tour has previously appeared on the AquaKeene channel, and check for more there from the tour as content airs on the controversial series AKPF #1 out of Cheshire county.
Embedded below is a playlist of my experiences with the TSA. First, going through the security checkpoint with two cameras running in NOLA, then wrapping with a brief exercise in filming the TSA from the public area of the airport after landing in Manchester. You can read an article from Pete covering the tour published to CopBlock last Friday. In my roughly five city addition to the tour, it was eye-opening to see how those portions of the world are changing and and how sheltered other areas can be from their issues. Expect text in addition to video content coming soon to the sources above. Keep cameras charged!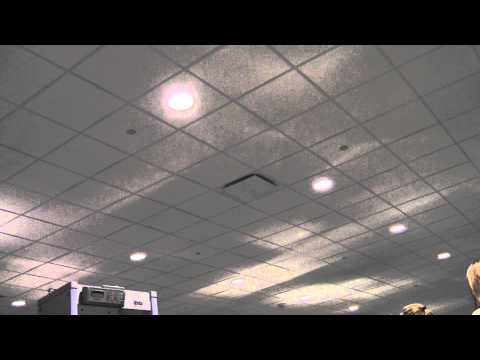 The Civil Disobedience panel at Keenevention 2013 was presented by the star of "Victimless Crime Spree" and the host of Peace News Now, Derrick J Freeman. The panel's focus was perhaps the most controversial form of activism – civil disobedience and noncooperation. Keenevention is certainly not the first time a civil disobedience panel has been presented at a liberty gathering, but it is the first time in many years that Russell Kanning, one of the original movers to Keene, returns to the stage! Russell was instrumental in making Keene the destination for future waves of activists who would emulate his peaceful disobedience. Russell was joined by another original Free State Project mover and liberty civil disobedience pioneer, Lauren Canario as well as yours truly, Ian Freeman.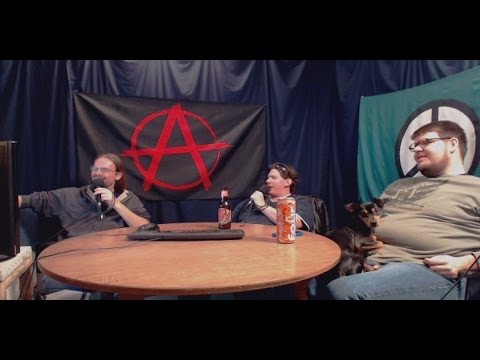 Why are woman so effective at making men stupid?  Does it have anything to do with low waist-to-hip ratio?  Find out in this week's captivating episode.  Also: The war between woman and sluts, silly ObamaCare adds and Elton John's beard.  Darryl and Boner Joe join.  Show notes, archives and audio at: BlackSheepRising.org
The Porcupreneurs panel at Keenevention 2013 was presented by State Representative, Free State Project early mover, and Porcupine Real Estate agent Mark Warden. This panel covered being an entrepreneur in NH, including business and housing. Panelists included Chris Suprock and William Kostric. Here's the video: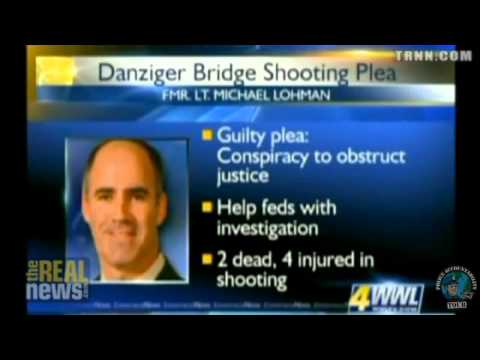 A shocking trend of gang-related shootings plagued New Orleans following the hurricane infamous for destroying much of the city's infrastructure. As national news media was reporting exaggerated claims of street-level violence occurring in understocked refuge centers, heavily armed and trained mobs were targeting and killings innocent civilians. Following the attempted murder of Donnel Herrington and the murder of Henry Glover on September 2, 2005, Danny Brumfield was killed with a shotgun blast to the back on September 3 near the Ernest N. Morial Convention Center. The Danziger bridge shootings were perpetrated on September 4, resulting in the deaths of James Brissette and Ronald Madison, with four other victims suffering injury in the attack. Who was responsible for these mob killings?
It would be years before a critical inquiry into the senseless killings would occur, primarily sparked by intrigued journalists and eventually followed up by the United States department of justice through the federal bureau of investigation. Potentially more disturbing than what is known is what is not known. With reports of bodies being spotted throughout the city that appeared to be victims of gunshot wounds rather than storm-related injuries, there is no way to know exactly how many homicides occurred during the post-storm havoc. Survivors have cited numerous bodies buried beneath debris showing gunshot wounds in Algiers Point, an area which was not flooded after the rupture of the levees. In various journalistic reports, drunken neighbors in largely wealthy, european-american residential areas admit to operating armed patrols and firing on people who, "didn't belong." Read more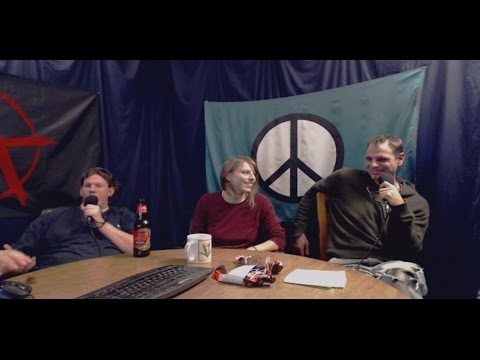 What happens when a small town gets rid of all traffic lights, signs and crosswalks?  Does absolute chaos ensue?  Find out in this week's riveting episode.  Also: junkfood crazies, burning bras and going commando and Denver airport conspiracies.  Ali, Jonny Ray and Darryl join.  Show notes, archives and audio at: BlackSheepRising.org
Keene police officers Kyle Macie and new guy Kevin Baca were on the streets last night protecting the town from the scourge of two young men, a bong, and some cannabis in jars. I happened across the scene last night while out biking, pulled out my phone, started up Bambuser, and recorded/streamed the scene:
Email your news tips and suggestions to multiple bloggers at News at FreeKeene.com