State v Garret Bicycle Trial – Full Video
December 16, 2012 by
Free Concord
Filed under:
Audio
,
Concord
,
Copwatch
,
Court
,
Free Concord
,
Free Press
,
Issues
,
New Hampshire
,
News
,
Noncooperation
,
Photos
,
Police
,
Thuggery
,
Update
,
Victimless Crimes
,
Video
Originally published at freeconcord.org:
One may have noticed that a good amount of the content featured here in the past week has followed a bicycle headlamp trial endeavor of this blog's editor, Garret Ean. The full trial video with very minimal editing has finished uploading and is now available via youtube.com/freeconcordtv. About 2/3 of the video's fifty-four minute run time consists of the cross examination of detaining officer Michael Pearl. The raw videos from which the complete piece was crafted have been available since shortly after the event at Fr33manTVraw. There has been an entry featuring new media from the trial almost every day since, including coverage of the camera fiasco prior to the trial, a raw podcast segment overviewing the trial, and a visually illustrated discussion of court issues from Tuesday evening's episode of Free Talk Live.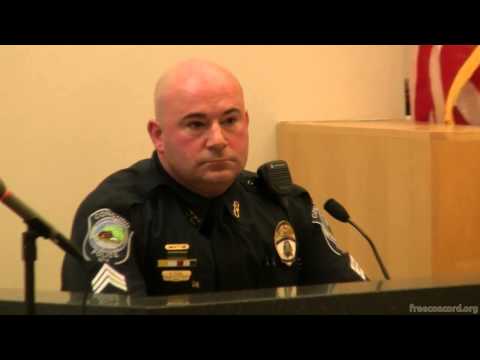 Dec 20 2012: And the verdict is…
Want to discuss rather than just commenting here?
Visit the Shire Society Forum
.
Email your news tips and suggestions to multiple bloggers at News at FreeKeene.com