Derrick J fields questions from the audience after the premiere of the Director's Cut version of his documentary, "Derrick J's Victimless Crime Spree":
You can watch the original cut of the movie, order the Director's Cut on DVD, and more at VictimlessCrimeSpree.com
Pete Eyre of CopBlock.org and I had the honor of being the Non-Political Activism Panel at Liberty Forum 2013. Hope you find our discussion useful. We cover a lot of activism types and ideas in an hour's time:
This video set from the New Hampshire Liberty Forum details what may become the most significant technological and economic innovation for advancing human liberty. Bitcoin, a crypto-currency that has multiplied in value over the last year, seems to be replacing silver and other precious metals as the best investment and inflation hedge. With a fixed rate of production, there is no counterfeiting concern, from either third parties or the issuing authority. The digital platform allows for any quantity of payment to be distributed to anywhere that can connect to the internet, almost instantly. Bitcoin eclipses modern financial institutions in terms of transaction processing abilities, and the decentralized design of the program provides multiple layers of security to meet the user's custom needs. Hosting the panel on the revolutionary alternative to fiat currency are Erik Vorhees, Roger Ver, and Charlie Shrem. Since being uploaded three days ago to the Fr33manTVraw channel, the first of eight videos from the presentation has over 1500 views.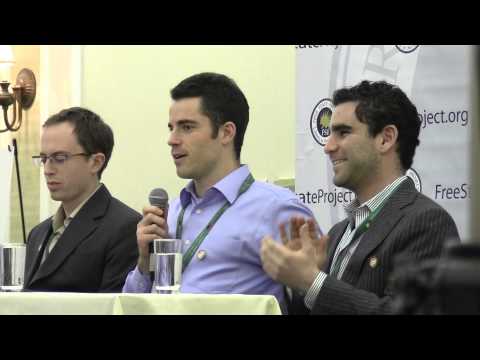 A handful of panels featured at the 2013 New Hampshire Liberty Forum were recorded for Free Concord, and raw footage continues to appear on Fr33manTVraw. Embedded below is Pete Eyre presenting on the project of CopBlock.org that he co-founded in 2010. He offers solid advice from an experienced activator. Check out the playlist set for links to other videos from the weekend in Nashua as they publish.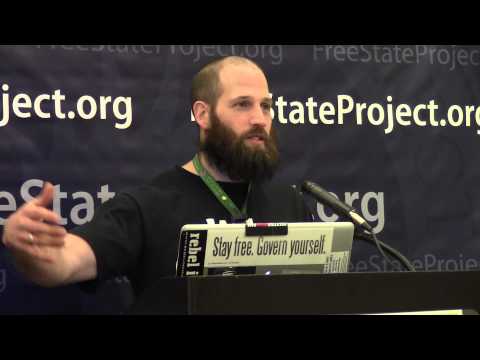 I didn't even send out a press release for it, but a recent post here announcing the Keene Bitcoin Network facebook group has resulted in the story being picked up by both the Union Leader (their NewHampshire.com division linked the story here) and the Nashua Telegraph. The Telegraph's David Brooks of the "Granite Geek" column took the time to write up an original piece about the network.
Thanks for the coverage. Just for the record, Bitcoin isn't new to the liberty community – the Free State Project's Porcfest 2012 was reported as the biggest Bitcoin event in the world, with vendors across the campground accepting Bitcoin as payment for a variety of goods.
The Union Leader has a lengthy piece on the upcoming "Liberty Forum" – a yearly convention put on by the Free State Project. Free Keene is a silver sponsor of the event – several FK bloggers will be in attendance. Here's the UL piece:
Nashua to host four-day Free State forum

NASHUA – Continuing with its mission to bring thousands of pro-liberty activists to New Hampshire, the Free State Project is planning a four-day conference to promote and educate others about its ongoing efforts. The New Hampshire Liberty Forum is now in its sixth year, with the 2013 event scheduled for Feb. 21-24 at the Crowne Plaza Hotel in Nashua.

"It has developed a reputation for drawing together people of diverse backgrounds from across the Northeast and beyond Read more
Email your news tips and suggestions to multiple bloggers at News at FreeKeene.com